Fundamental View
AS OF 16 Feb 2023
Kookmin FG (KBFG) has grown steadily through the acquisitions of non-bank companies in Korea and small banks outside Korea. Its banking subsidiary Kookmin Bank operates the largest branch network in Korea, with a particularly strong presence in the retail market. This makes it a systemically important bank with strong potential government support if needed.

The group has a good track record and its large mass market franchise gives it a strong customer base. It has a well diversified business. It had the highest CET1 ratio amongst peers but is now broadly flat to Hana FG. Its FY22 operating performance was the weakest amongst four Korean FGs, due to significant pre-emptive provisions set aside for its Indonesian subsidiary.
Business Description
AS OF 16 Feb 2023
A well diversified and well run group, KBFG's main subsidiaries in addition to Kookmin Bank (KB) are Kookmin Card, Prudential Insurance (the KB insurance business is to merge into it from Jan-23), KB Securities, KB Capital (leasing) and KB Asset Management.
The result of several mergers after the Asian economic crisis of the late 1990s, KB's main predecessors were Citizen's National Bank and Housing & Commercial Bank, both retail-focused banks that have given it the leading position in Korea's retail banking market.
For the near term the group doesn't expect further M&A opportunities. It has looked for growth overseas with a focus on Indonesia (where it has taken a 67% stake in Bank Bukopin) and Cambodia (it took a 100% shareholding in Prasac, a micro-finance lender, over 2020-21). It also bought Prudential Financial's Korean insurance business in 2020.
Risk & Catalysts
AS OF 16 Feb 2023
As one of the "Big Four" financial groups in Korea, we believe that KBFG would very likely receive governmental support if needed.

Credit costs are rising from very low levels as expected, but normalized credit costs (excluding additional provisions) are still stable.

NIM growth challenge came in earlier than expected with 4Q NIM only up 1 bp QoQ, as rising yields were offset by increased finance costs and some amount of moral suasion by the government to not pass on rate increases / reduce mortgage rates.

KBFG is expanding by business line and overseas with a focus on Indonesia and Cambodia – markets with more favourable demographics, growth potential and profit margins than Korea, but also more risk. The profit plan of the Indonesian investment has been slower than expected and significant pre-emptive provisions were set aside in 4Q22 for it.
Key Metrics
AS OF 16 Feb 2023
| KRW bn | FY22 | FY21 | FY20 | FY19 | FY18 |
| --- | --- | --- | --- | --- | --- |
| Pre-Provision Profit ROA | 1.10% | 1.14% | 1.00% | 1.03% | 1.07% |
| ROA | 0.60% | 0.69% | 0.61% | 0.66% | 0.66% |
| ROE | 9.9% | 10.2% | 8.6% | 8.9% | 8.8% |
| Provisions/Loans | 0.45% | 0.31% | 0.30% | 0.21% | 0.22% |
| NPL ratio | 0.34% | 0.33% | 0.41% | 0.49% | 0.61% |
| CET1 Ratio | 13.3% | 13.5% | 13.3% | 13.6% | 14.0% |
| Equity/Assets | 7.1% | 7.3% | 7.1% | 7.4% | 7.4% |
| Net Interest Margin | 1.96% | 1.83% | 1.76% | 1.94% | 1.99% |
Scroll to view columns
CreditSights View
AS OF 21 Jun 2023
KBFG enjoys the strongest franchise amongst the top 4. Capital standing is a strength, with the current highest CET1 ratio. It has a relatively good track record across its businesses, though it has comparatively struggled with growth since FY22. KBFG delivered strong topline revenue performance in 1Q23, but net income growth was relatively mild marginal due to higher credit costs, some of it pre-emptive. Loan growth was tepid and reserve cover weakened in 1Q23. It recently acquired Prudential's Korean life insurance operations, as well as a small bank in Indonesia (Bank Bukopin) and a leading NBFI in Cambodia, as it looks to widen its business.
Recommendation Reviewed: June 21, 2023
Recommendation Changed: September 22, 2020
see more issuers
DOWNLOAD PDF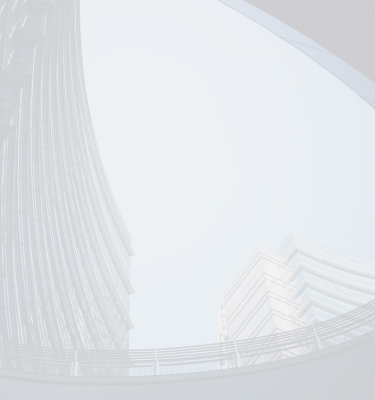 How may we help you?
Search topics about wealth insights and investments.