Fundamental View
AS OF 16 May 2023
UnionBank of the Philippines (UBP) is rated Baa2 (neg) by Moody's. The rating outlook was affirmed at negative in April 2023 due to uncertainty over the bank's ability to shore up its capital buffers back to levels of domestic and regional peers, after being depleted by its acquisition of Citi's local retail unit.

The bank has historically generated higher returns than peers, but trading-related income as a key contributor to profits introduces greater volatility to operating performance.

The bank has geared its focus significantly towards the retail segment in recent years, taking the retail proportion of total loans to more than half its total book with the Citi acquisition in 2022. This gives a good boost to profitability but also brings along higher AQ risks in a growth downturn.
Business Description
AS OF 16 May 2023
UnionBank of the Philippines was incorporated in 1968, and listed on the Philippine Stock Exchange in June 1992. Principal shareholders are Aboitiz Equity Ventures (49.66%), Insular Life (16%), & Social Security System (18%).
UBP undertook mergers with International Corporate Bank in 1994 and International Exchange Bank in 2006. City Savings Bank (a thrift bank) was purchased in Jan 2013. City Savings received merger approval with PR Savings (a bank engaged in motorcycle, agri-machinery, & teachers' salary loans) in Dec 2018 from the BSP. It acquired the Citi Philippines retail franchise in 2022.
As at 1Q23, the loan book was split 17% commercial loans, 26% corporate loans, and the remaining 57% retail loans (this includes teachers loans, salary loans and motorcycle loans by the thrift bank subsidiary, City Savings Bank).
Risk & Catalysts
AS OF 16 May 2023
Any downgrade of the Philippine sovereign ratings (Baa2/ BBB+/ BBB) or reduction of shareholding by Aboitiz Equity Ventures would negatively impact UBP's credit ratings.

The bank has focused heavily on the higher yielding retail segments lately in order to support NIM. This strengthens its PPOP generation ability, but we are still somewhat cautious given growth headwinds brought by the inflationary backdrop and steep rate hikes, while the bank's reserve cover and capital levels are on the thinner side as a result of the acquisition of Citi's retail business.

We view the Citi acquisition as credit positive in the long term given the latter's larger scale and greater strength in the upscale consumer market and wealth management businesses, high margins and strong profitability record. The upfront capital impact is significant, but the bank benefits from good shareholder support.
Key Metrics
AS OF 16 May 2023
| PHP mn | FY20 | FY21 | FY22 | 1Q23 |
| --- | --- | --- | --- | --- |
| PPP ROA | 2.68% | 2.59% | 2.15% | 8.80% |
| Reported ROA (Cumulative) | 1.5% | 1.6% | 1.3% | 1.2% |
| Reported ROE (Cumulative) | 11.5% | 11.6% | 9.7% | 8.4% |
| Total Equity/Total Assets | 13.6% | 13.5% | 13.6% | 15.4% |
| CET1 Ratio | 15.0% | 16.3% | 11.3% | 14.2% |
| Gross NPL Ratio | n/m | 5.00% | 4.55% | 0.00% |
| Net LDR | 64.3% | 63.1% | 67.4% | 70.7% |
| Net Interest Margin | 4.50% | 4.60% | 4.90% | 5.21% |
Scroll to view columns
CreditSights View
AS OF 18 May 2023
UBP's NIM and core revenue generation have remained strong despite the challenging operating environment, thanks to its pivot towards higher yielding retail segments via organic growth and acquiring Citi's local retail portfolio. We see the Citi acquisition as a credit positive in the long haul as it provides a significant NIM uplift and expanded the loan book by ~20%, but capital buffers have been reduced in the near-term. We are slightly cautious on asset quality given the bank's heavy focus on growing in high yield retail amid current growth headwinds from the inflationary backdrop and steep rate hikes, as well as a relatively thin reserve cover. Spreads look fairer now but we maintain UBP on U/P due to the higher risks of its business model if growth sees a significant slowdown.
Recommendation Reviewed: May 18, 2023
Recommendation Changed: April 17, 2020
see more issuers
DOWNLOAD PDF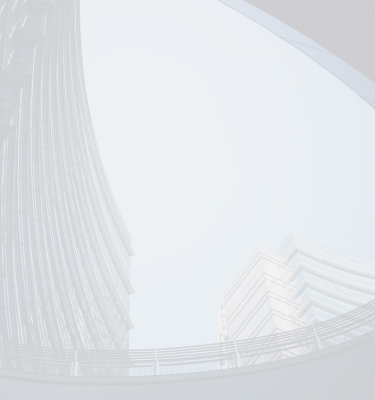 How may we help you?
Search topics about wealth insights and investments.