Fundamental View
AS OF 17 Mar 2023
Toyota and its subsidiary issuers are the highest quality Automotive sector issuers in the dollar market with A1/A+/A+ S/S/S ratings and outlooks by Moody's, S&P, and Fitch, respectively. The company is the second-largest automotive issuer in the U.S. dollar market behind General Motors and accounts for 16% of automotive sector debt outstanding.

Toyota's automotive credit metrics are strong with cash and cash equivalents roughly 1.7x its debt balance. We believe its credit rating is stable with potential upside by S&P over time as the rating agency had Toyota's rating at AA- prior to the pandemic. However, management has not indicated it aspires to a higher rating, and we note it currently has access to the Tier 1 CP market, which provides it with short-term funding flexibility.
Business Description
AS OF 17 Mar 2023
Toyota Motor Corp. (TMC) engages in the manufacture and sale of motor vehicles and parts. It operates through the following segments: Automotive, Financial Services, and All Other. The Automotive segment designs, manufactures, assembles and sells passenger cars, minivans, trucks, and related vehicle parts and accessories. It is also involved in the development of intelligent transport systems. The Financial Services segment offers purchase or lease financing to Toyota vehicle dealers and customers. It also provides retail leasing through lease contracts purchased by dealers. The company was founded by Kiichiro Toyoda on August 28, 1937 and is headquartered in Toyota, Japan.
Toyota Financial Services Corporation (TFSC), a wholly owned subsidiary of TMC, oversees the management of Toyota's finance companies worldwide. Toyota Motor Credit Corporation (TMCC) is the company's principal financial services subsidiary in the United States. Under terms of the credit support agreement between TFSC and TMCC, TFSC agrees to: (1) maintain 100% ownership of TMCC; (2) cause TMCC and its subsidiaries to have a tangible net worth of at least $100,000; (3) make sufficient funds available to TMCC so that it will be able to service the obligations arising out of its own bonds, debentures, notes and other investment securities and commercial paper. The terms of the credit support agreement between TMC and TFSC are very similar to the terms of the TFSC and TMCC credit support agreement.
Risk & Catalysts
AS OF 17 Mar 2023
FY23 wholesales forecast reiterated at 8.8 mn units, up 7% YoY. Toyota trimmed its FY23 production target to 9.1 mn units from its previous target of 9.2 mn but maintained its projected wholesales at 8.8 mn units and its retail sales target at 10.4 mn units.

Wholesale shipments have shown steady improvement throughout FY23 and increased 9% sequentially and 16% YoY in F3Q23. Meeting its annual wholesale target requires 2.5 mn unit wholesales in F4Q23, or a 7% sequential increase, which seems achievable provided it increases production at a similar pace.

FY23 consolidated operating target unchanged but expected lower YoY. Management reiterated its FY23 consolidated revenue and operating income targets, with the revenue expected up 1% YoY and operating income down 6% YoY. Compared to last quarter, full year operating income is expected to benefit slightly less from currency and raw material cost moderation, but these negative variances are projected to be offset by lower marketing activities and slightly lower labor costs.
Key Metrics
AS OF 17 Mar 2023
| ¥ bn | FY19 | FY20 | FY21 | FY22 | LTM 3Q22 |
| --- | --- | --- | --- | --- | --- |
| Automotive Revenue | 27,079 | 26,800 | 24,652 | 28,606 | 30,610 |
| EBIT | 2,039 | 2,124 | 1,778 | 2,519 | 2,135 |
| EBIT Margin | 7% | 7% | 7% | 8% | 6% |
| EBITDA | 3,036 | 2,946 | 2,654 | 3,526 | 3,245 |
| EBITDA Margin | 10.0% | 9.9% | 9.8% | 11.2% | 8.9% |
| Total Liquidity | 11,168 | 9,890 | 11,557 | 15,864 | n/m |
| Net Debt | (399) | (447) | 597 | (1,719) | (1,719) |
| Total Debt | 2,419 | 2,235 | 3,872 | 2,580 | 2,580 |
| Gross Leverage | 0.8x | 0.8x | 1.5x | 0.7x | 0.8x |
| Net Leverage | -0.1x | -0.2x | 0.2x | -0.5x | -0.5x |
Scroll to view columns
CreditSights View
AS OF 18 May 2023
Our Underperform recommendation on Toyota Motor Co. (TMC) and Toyota Motor Credit Corporation (TMCC) notes is based on relative value as tight trading levels offer little opportunity for outperformance. Toyota is the highest-rated global automaker that benefits from being the largest global automotive manufacturer, balanced geographic diversification, strong liquidity, consistent free cash flow generation, and solid credit metrics. The company has been hampered by supply chain challenges the past fiscal year, causing management to lower its production targets and dampening wholesale volumes and revenue. We expect global wholesale volumes to increase in 2023 as supply chain challenges ease and production schedules improve. 
Recommendation Reviewed: May 18, 2023
Recommendation Changed: January 13, 2023
see more issuers
DOWNLOAD PDF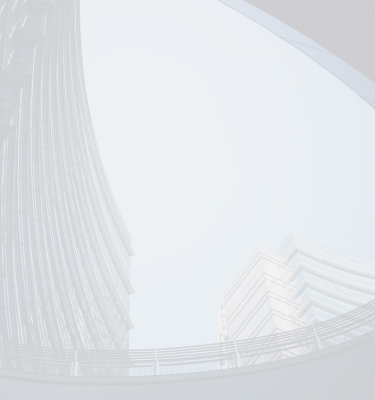 How may we help you?
Search topics about wealth insights and investments.