Fundamental View
AS OF 12 May 2023
Perusahaan Listrik Negara (PLN) enjoys extremely strong ties with the Government of Indonesia (GoI) and is assured of extraordinary support in times of distress, given its policy role.

PLN's FY22 revenues and EBITDA grew resiliently from strong post-pandemic power demand recovery across Indonesia. Credit metrics improved, aided by curtailed capex.

PLN incurs significant capex spending requirements as the GoI has entrusted the company with the responsibility of fully electrifying the country. In turn, we expect FY23 capex to rise YoY.

Being primarily a thermal power producer, PLN may be viewed unfavourably from an ESG perspective.
Business Description
AS OF 12 May 2023
PLN is involved in the entire electricity value-chain, from power generation, to transmission, distribution and retail.
It alone accounts for 76% (~47 GW) of Indonesia's generation capacity (of which 8 GW is renewable capacity), while IPPs provide the remainder.
The company controls and operates the entire transmission and distribution network in the country. It is the sole buyer of electricity produced by IPPs, through power purchase agreements (PPAs).
It sells electricity to well-diversified off-takers – 41% to households, 25% to industrial customers, 21% to businesses and 12% to others.
Since 2015, the GoI has gradually implemented monthly tariff adjustments for 13 customer groups, so that rates charged to customers are better matched with production costs.
However, under the Public Service Obligation (PSO), the company will continue to sell electricity at subsidized rates of 50% to 450-volt amperes (VA) power households and 25% to 900 VA power households. The GoI subsequently reimburses the company for the difference between the subsidized tariff rate and production cost, typically within 2-3 months.
Risk & Catalysts
AS OF 12 May 2023
The company provides subsidized electricity to certain households for which it subsequently receives reimbursements from the GoI; though these payments tend to get delayed during the general elections period or other major events (e.g. COVID-19 pandemic).

In order to increase the country's electrification ratio to 97%, the company had been mandated by the GoI to develop large electricity capacities through the Fast Track II and 35,000 MW Programs. Implementation of such complex programs has required significant capital expenditure, which has led PLN's FCF to fall deep into the red in recent years and created a funding gap.

The success of the above programs is also contingent on the company's ability to source coal cheaply, select quality contractors, acquire land rights and receive adequate subsidy reimbursements from the GoI.

Being primarily a thermal power producer, PLN may be viewed unfavourably from an ESG perspective.
Key Metrics
AS OF 12 May 2023
| IDR bn | FY18 | FY19 | FY20 | FY21 | FY22 |
| --- | --- | --- | --- | --- | --- |
| Debt to Book Cap | 29.1% | 32.5% | 32.2% | 29.7% | 28.9% |
| Net Debt to Book Cap | 26.5% | 29.1% | 28.2% | 26.9% | 25.2% |
| Debt/Total Equity | 41.1% | 48.1% | 47.4% | 42.2% | 40.7% |
| Debt/Total Assets | 25.5% | 28.2% | 28.1% | 25.7% | 24.6% |
| Gross Leverage | 5.7x | 5.6x | 5.5x | 5.0x | 4.2x |
| Net Leverage | 5.2x | 5.0x | 4.8x | 4.6x | 3.7x |
| Interest Coverage | 2.3x | 2.6x | 2.5x | 3.2x | 4.3x |
| EBITDA Margin | 24.5% | 27.8% | 29.0% | 28.0% | 30.1% |
Scroll to view columns
CreditSights View
AS OF 12 May 2023
We have a Market perform recommendation on PLN. Its bonds trade 27-42 bp wider than Pertamina's bonds, which we see as fair given PLN's poorer net leverage and higher ESG concerns. We like PLN's defensive business model, aided by its strong state support, robust tariff framework that assures an annual predetermined rate of return, and insulation from elevated thermal coal input costs. However, capex needs have historically been high to drive the Government's long-term intention of fully electrifying the country; we expect FY23 capex to be higher YoY. We expect its credit metrics to remain largely stable in FY23 (FY22: 4.2x/3.7x). ESG-conscious investors may shy away from PLN given it is primarily a thermal coal power producer.
Recommendation Reviewed: May 12, 2023
Recommendation Changed: October 17, 2019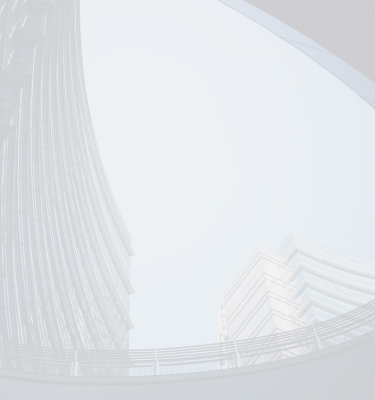 How may we help you?
Search topics about wealth insights and investments.