Fundamental View
AS OF 05 Apr 2023
Petroliam Nasional Berhad (or "Petronas") is vested with the entire oil & gas resources in Malaysia and provides a substantial source of income to the Government, hence enjoying extraordinary support from it.

It boasts of a robust credit profile and large cash reserves, maintaining a net cash position.

Continued strength in Brent crude oil prices could sustain net realizations for its profitable upstream segment.

However, its Downstream and Gas & New Energy segment sales may lag amid growth slowdowns.
Business Description
AS OF 05 Apr 2023
Petronas is an integrated oil and gas company, wholly owned and controlled by the Government of Malaysia.
Its activities span the entire up/mid/downstream value chain both domestically and internationally. Key products and services provided include the sale and marketing of petroleum products, crude oil and condensates, LNG, natural and processed gas, petrochemicals, shipping services, property development and automotive engineering.
Petronas carries out its exploration, development and production activities via production sharing contracts ("PSCs"), mostly with international O&G companies and Petronas' wholly-owned subsidiaries.
Its Downstream segment is aimed at refining, supplying, trading, manufacturing and marketing of crude oil, petroleum products, and petrochemical products. Its key projects and factories include Pengerang Integrated Complex (PIC), Sabah Ammonia Urea in Sabah, and Integrated Aroma Ingredients Complex in Gebeng, Kuantan.
Its Gas and New Energy division was set up in FY19 and groups all of Petronas' LNG, gas and renewable revenues into a single segment. Activities within this division include production of LNG, processing and transportation of gas and solar power production.
Its 6 listed subsidiaries include MISC Berhad (57.56%), KLCC Property (75.46%), Petronas Chemicals Group Berhad (64.35%), Petronas Gas Berhad (51%), Petronas Dagangan Berhad (63.94%), and Bintulu Port Holdings Berhad (28.52%).
Risk & Catalysts
AS OF 05 Apr 2023
New 'waves' of COVID-19 infections and consequent social restrictions in Malaysia could hamper sales of Petronas' Downstream (petroleum products) and Gas & New Energy (LNG and natural gas) segments, which together contribute a majority of the Group's revenues.

Although the company maintains large cash reserves and a strong liquidity profile, it is regularly required to pay dividends to the government, which may pressurize its cash flows. 

The company's earnings are vulnerable to global O&G prices. Prolonged periods of low crude oil prices could harm the viability of upstream projects. As for downstream projects, input costs increase considerably when oil prices are peaking.
Key Metrics
AS OF 26 Apr 2023
| MYR mn | FY18 | FY19 | FY20 | FY21 | FY22 |
| --- | --- | --- | --- | --- | --- |
| Debt to Book Cap | 13.9% | 13.5% | 18.8% | 21.1% | 18.4% |
| Net Debt to Book Cap | (21.3%) | (14.4%) | (9.0%) | (11.1%) | (17.2%) |
| Debt/Total Equity | 16.1% | 15.7% | 23.2% | 26.7% | 22.6% |
| Debt/Total Assets | 10.8% | 11.0% | 15.4% | 17.0% | 14.7% |
| Gross Leverage | 0.9x | 1.1x | 3.4x | 1.6x | 0.8x |
| Net Leverage | n/m | n/m | n/m | n/m | n/m |
| Interest Coverage | 15.7x | 17.1x | 6.3x | 13.8x | 27.0x |
| EBITDA Margin | 29.4% | 26.6% | 14.5% | 29.8% | 40.0% |
Petronas continues to be in a net cash position.
Scroll to view columns
CreditSights View
AS OF 05 Apr 2023
Petronas boasts a robust credit profile, diversified geographical revenue stream & extraordinary support from the government. It is vested with the entire O&G resources in Malaysia and provides a substantial source of income to the government, hence sharing strong linkages with it. Its FY22 revenues and EBITDA grew strongly YoY, aided by much-improved commodity prices. It remained in a net cash position. Social restrictions have become increasingly lenient, which will benefit its Downstream and Gas & New Energy segment sales volumes. Elevated Brent crude oil prices are likely to continue to aid net realizations for its high-margin Upstream segment too, though they have corrected slightly. Its bonds trade fairly on a relative value basis. We hence maintain a Market perform recommendation. 
Recommendation Reviewed: April 05, 2023
Recommendation Changed: September 07, 2020
see more issuers
DOWNLOAD PDF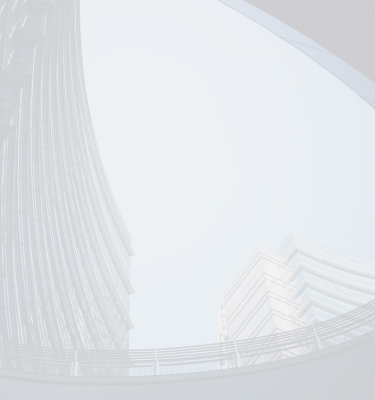 How may we help you?
Search topics about wealth insights and investments.