Fundamental View
AS OF 12 May 2023
Pertamina enjoys very strong linkages with the Government of Indonesia (GoI) and is assured of extraordinary support in times of distress.

Although it boasts of low leverage levels, the company requires large capex spending which could pressure its free cash flow generation.

Dampened upstream O&G EBITDA margins from moderating crude oil prices could outweigh improved downstream O&G margins, given the upstream business accounts for over 80% of Pertamina's total EBITDA.
Business Description
AS OF 12 May 2023
Pertamina is involved in a broad range of upstream and downstream oil, gas, geothermal and petrochemical operations.
In the upstream sector, it engages in the exploration, development and production and supply of crude oil, natural gas and geothermal energy.
As for the downstream sector, the company carries out refining, marketing and distribution of oil, gas, fuel products and petrochemical and other non-fuel products.
As of 31 December 2022, its total proved oil reserves stood at ~1,289 mmbbl (mn barrels of oil) and gas reserves stood at ~817 mmboe (mn barrels of oil equivalent). Its average daily oil and gas production was ~967,000 boe per day in FY22. The company owns and operates 6 refineries in Indonesia.
Under the Public Service Obligation (PSO) mandate, Pertamina is responsible for providing certain grades of motor gasoline, automotive diesel oil, kerosene and LPG at subsidized prices. The subsidized retail price is often times lower than the cost of production, creating a shortfall, for which it receives reimbursements from the GoI.
Risk & Catalysts
AS OF 12 May 2023
Pertamina's profitability is materially affected by volatility in oil & gas prices. Prolonged periods of low oil prices could harm the viability of upstream/E&P projects. As for downstream projects, input costs increase considerably when oil prices are peaking; owing to the rally in crude oil prices, Pertamina saw a contraction in its operating margins in FY21 and FY22. Additionally, since retail prices of certain fuel products are regulated, realized prices may be below its cost of sales.

The company has to initially absorb the shortfall between the regulated retail price and the cost of producing and distributing certain fuel products. However, if the price of crude oil exceeds the price ceiling set by the GoI, the company may receive insufficient subsidy reimbursements.

The company's capex needs typically remain elevated, which pressurizes its FCF generation.
Key Metrics
AS OF 12 May 2023
| $ mn | FY18 | FY19 | FY20 | FY21 | FY22 |
| --- | --- | --- | --- | --- | --- |
| Debt to Book Cap | 40.0% | 36.2% | 38.5% | 41.2% | 42.1% |
| Net Debt to Book Cap | 21.5% | 22.4% | 18.9% | 21.9% | 12.5% |
| Debt/Total Equity | 66.6% | 56.8% | 62.5% | 70.0% | 72.7% |
| Debt/Total Assets | 30.5% | 26.4% | 28.3% | 29.9% | 30.8% |
| Gross Leverage | 2.1x | 2.2x | 2.4x | 2.5x | 1.9x |
| Net Leverage | 1.2x | 1.3x | 1.2x | 1.3x | 0.6x |
| Interest Coverage | 10.3x | 8.1x | 7.8x | 8.7x | 11.2x |
| EBITDA Margin | 15.9% | 14.9% | 19.9% | 16.0% | 16.7% |
Scroll to view columns
CreditSights View
AS OF 16 May 2023
We upgrade Pertamina to Market perform from Underperform. We think Pertamina should trade 30 bp tighter than Indonesian SOE PLN as Pertamina's lower net leverage and less material ESG concerns (PLN is still largely a thermal coal power producer) outweigh a weaker FY23 upstream oil price outlook. As the spread differential has narrowed to 27-42 bp tighter (from 60-87 bp tighter on 9 Dec 2022 when we downgraded Pertamina), we think valuations are now fair. We remain comfortable with Pertamina's credit profile aided by its strong government backing. While cooling Brent crude prices could dampen upstream margins, we think its solid credit metrics (FY22: 1.9x/0.6x) provide elbowroom for modest deterioration. Capex typically remains elevated and in excess of its operating cash flow generation.
Recommendation Reviewed: May 16, 2023
Recommendation Changed: May 16, 2023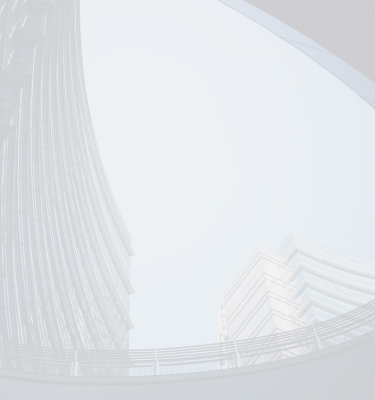 How may we help you?
Search topics about wealth insights and investments.