Fundamental View
AS OF 09 May 2023
BDO Unibank (BDO) is the largest bank in the Philippines in terms of assets & market share and is rated Baa2(stb)/NR/BBB-(neg). Fitch revised its outlook on BDO to negative from stable in July 2021 while affirming its BBB- rating, citing the sustained challenges posed to the Philippine banking sector by the slower than expected economic recovery.

Given its size and systemic importance, BDO is considered too big to fail and is strongly likely to be supported by its controlling shareholder SM Investments, as well as the Philippine government in times of stress.

BDO is widely viewed as the soundest bank in the country given its strong fundamentals, well-diversified businesses, and good management. Its CET1 ratio however is lower than its first-tier peers, BPI and Metrobank.
Business Description
AS OF 09 May 2023
BDO Unibank was established as Acme Savings Bank in 1968, and was then acquired by SM Investments in 1976. It became a commercial bank in 1994 and a universal bank in 1996.
BDO was listed in May 2002. SM Investments remains the bank's largest shareholder with a 41% stake.
BDO has expanded through a series of M&As. Among its key transactions, it merged with Dao Heng Bank Philippines in 2001, Banco Santander Philippines in 2003, UOB Philippines in 2005, Equitable PCI Bank in 2007, GE Money Bank in 2009, Citibank Savings, DB Trust and Real Bank in 2014, One Network Bank in 2015 (the largest rural bank in the Philippines), and RB Pandi's banking business in 2019. It also acquired the insurance business of Generali in the Philippines in 2016.
BDO has the largest distribution network in the country and is ranked the largest bank in terms of consolidated resources, total assets, loans, deposits and trust funds under management.
Its loan book is split 50% large corporates, 26% middle market, and 24% consumer at end-March 2023. 49% of the consumer book comprises mortgages, 21% are credit cards, while the rest are auto and personal loans.
Risk & Catalysts
AS OF 09 May 2023
The bank's relatively low CET1 ratio provides less margin for error should there be unanticipated credit losses. However, we like the bank's prudent management overlays and rebuilding the reserve cover back to the 150-170% level which provides sufficient buffer in our view. Internal capital generation ability has also improved meaningfully with profitability at much stronger levels now than during the pandemic.

Any downgrade of the Philippine sovereign ratings (Baa2/ BBB+/ BBB) would negatively impact BDO's credit ratings.

The NIM is still on its way up but persistent inflation and the rapid rate hikes will likely put some pressure on loan growth and asset quality. However, we see mitigating factors in the bank's large corporates-focused book (50% of total loans) and its build up of loss absorption buffers.
Key Metrics
AS OF 09 May 2023
| PHP mn | 1Q23 | FY22 | FY21 | FY20 |
| --- | --- | --- | --- | --- |
| NIM | 4.58% | 4.14% | 4.05% | 4.36% |
| Reported ROA (Cumulative) | 1.6% | 1.5% | 1.2% | 0.9% |
| Reported ROE (Cumulative) | 14.5% | 12.9% | 10.4% | 7.6% |
| Equity/Assets | 11.6% | 11.3% | 11.7% | 11.6% |
| CET1 Ratio | 13.7% | 13.4% | 13.6% | 13.2% |
| NPL ratio | 2.0% | 2.0% | 2.8% | 2.7% |
| Provisions/Loans | 0.48% | 0.64% | 0.72% | 1.34% |
| PPP ROA | 2.4% | 2.3% | 2.1% | 2.3% |
Scroll to view columns
CreditSights View
AS OF 18 May 2023
BDO is the largest bank in the Philippines. Management is well-regarded, the business is well-diversified and it is the market leader in many of the business lines. Asset quality and liquidity are well-managed. The NIM is still on its way up, non-interest income is a third of operating income given good fee generation, and overall core profitability is strong. Capital however is slightly modest with its CET1 ratio at 13.7%, and loan growth and asset quality could see some pressure from the sharp rate hikes and persistent inflation. However, we take comfort in the bank's large corporates book, as well as management turning more conservative with its rebuilding of the reserve cover back to the 150-170% range. We maintain BDO on Market perform.
Recommendation Reviewed: May 18, 2023
Recommendation Changed: August 19, 2022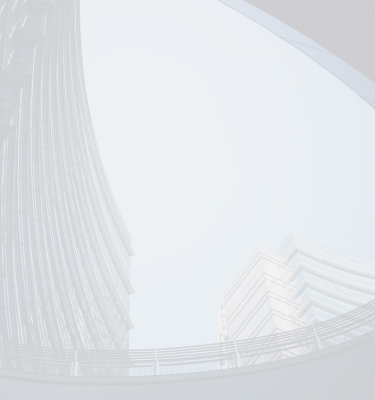 How may we help you?
Search topics about wealth insights and investments.