Fundamental View
AS OF 21 Apr 2023
We affirm our Outperform recommendation on Alibaba. Its F3Q23 revenues, EBITDA and EBITDA margins were ahead of our expectations. Debt metrics also improved in F3Q22 and its net cash position expanded.

We expect China commerce, offline retail, direct sales, international commerce and cloud businesses to gain more momentum starting from F1Q24. We expect Alibaba's EBITDA margin to marginally improve from FY22. We also expect Alibaba's cash flow generation capacity to improve and the company to maintain a net cash position in FY24.

We view its $-bond as attractive compared to its A rated Asia Corporate peers, and its tech peers, Baidu and JD. We see an additional ~20-30 bp spread tightening when Alibaba deliver earning recovery over the next few quarters. We prefer its 2024 and 2027.
Business Description
AS OF 21 Apr 2023
Founded in 1999, Alibaba is now the largest retail commerce company in the world based on gross merchandise volume (GMV). GMV transacted on Alibaba's China retail marketplaces was RMB 8.3 tn for the year ended 31 March 2022.
The company's business segments comprise China Commerce (69% of F2Q23 revenue), International Commerce (8%), Cloud Computing (8%), Digital Media and Entertainment (3%, which includes Youku and UC Browser), Cainiao (7%), Local Consumer Services (5%), and Innovation Initiatives/Others (0.3%, which includes Amap, DingTalk and Tmall Genie).
Alibaba's core online market places include Taobao and Tmall. The "New Retail" business fuses online and offline shopping through physical stores such as Sun Art and Hema supermarkets. Alibaba also operates outside China through Lazada and AliExpress. As of 31 March 2022, annual active consumers on Alibaba's China retail marketplaces reached 903 mn.
Alibaba had a market capitalization of RMB 1.62 tn as of 21 April 2023.
Risk & Catalysts
AS OF 21 Apr 2023
Resurgence in COVID-19 cases may cause supply chain disruptions if production suspensions are implemented.

Regulatory clampdown (e.g. anti-monopoly guidelines, data security laws, personal information protection laws) may adversely affect Alibaba. There are regulatory risks given the corporate structure which uses variable interest entities (VIEs) to circumvent China's restrictions on foreign ownership of Internet Content Providers (ICPs).

Alibaba does not control Alipay but relies on Alipay to conduct substantially all the payment processing and escrow services on its marketplaces.

Alibaba may be subject to lawsuits for items listed on its marketplaces, which may be pirated, counterfeit, or illegal.
Key Metrics
AS OF 21 Apr 2023
| CNY BN | LTM F3Q22 | FY22 | FY21 | FY20 | FY19 |
| --- | --- | --- | --- | --- | --- |
| Debt to Book Cap | 12.6% | 11.6% | 12.1% | 12.5% | 17.9% |
| Net Debt to Book Cap | n/m | n/m | n/m | n/m | (7.9%) |
| Debt/Total Equity | 14.4% | 13.1% | 13.8% | 14.3% | 21.8% |
| Debt/Total Assets | 9.0% | 8.3% | 8.8% | 9.6% | 13.9% |
| Gross Leverage | 1.1x | 1.1x | 1.2x | 1.0x | 1.6x |
| Net Leverage | n/m | n/m | n/m | n/m | n/m |
| Interest Coverage | 27.4x | 27.3x | 28.7x | 24.3x | 15.9x |
| EBITDA Margin | 17.0% | 15.7% | 17.9% | 24.7% | 22.0% |
Alibaba has historically maintained a net cash position. Year-end: 31 March
Scroll to view columns
CreditSights View
AS OF 19 May 2023
We maintain our Outperform recommendation on Alibaba post its F4Q23 results. We expect Alibaba's leverage metrics to remain healthy, and to maintain its net cash position in FY24. In F4Q23. Alibaba's revenue grew 2% YoY but missed expectations due the slower-than-expected recovery of domestic online retail spending and cloud business. Alibaba's margins improved thanks to narrowing losses of Taobao Deals and Taocaicai, its leverage metrics remained healthy, and FOCF improved. For investors looking for duration in Asian $ bonds, the very long-dated Alibaba (41,47,57) spreads are wider than lower-rated JD and same-rated Tencent and are trading at close to ~6% yields. For those prefer short-dated carry, we like Alibaba 27 for spread investors and Alibaba 24 for total return investo
Recommendation Reviewed: May 19, 2023
Recommendation Changed: August 05, 2022
see more issuers
DOWNLOAD PDF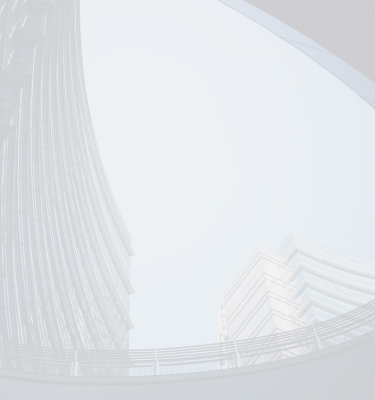 How may we help you?
Search topics about wealth insights and investments.