Who should drive the transition to renewable energy sources?
With governments worldwide unable to agree to concerted action to avoid reaching a 1.5-degree climate change threshold, it is investments from private entities that are giving some level of hope.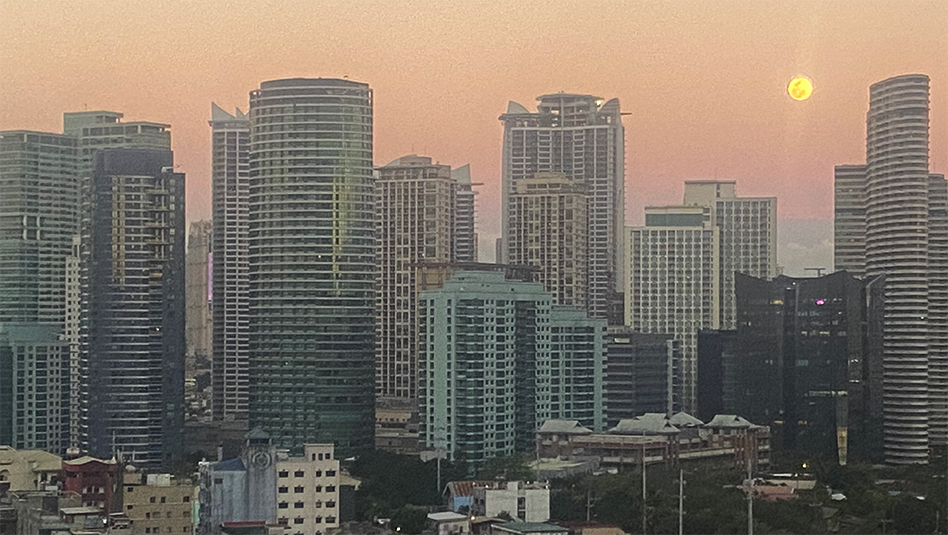 The Intergovernmental Panel on Climate Change (IPCC) Six Assessment Report does not give a pretty picture of where humanity is going in its climate change actions.
The report says the world is on its way to irreversible global warming. This, in turn, is causing many weather and climate extremes, which are felt as powerful storms, heavy rains, and severe heat waves in different parts of the world.
The report stressed that governments have a key role to play. The costs, however, are steep, and agreeing on the same policies and technology standards is tricky.
If governments are unable to meet halfway to combat climate change, the hope is still for the private sector to step up and even lead in pushing for climate change adaptation investments.
Capital markets as key driver
Speaking at the recent Wealth Matters webinar held by Metrobank, Fred Wood, director and product strategist of Blackrock investments, said that it is capital markets that should drive change towards climate investments, especially in energy transition.
Wood said that climate investments have been steadily increasing over the last few years, primarily as a reaction to the effects of weather extremes on the overall supply chain. Energy is a major sector that needs to transition.
A continuous and reliable source of electricity is what fuels key industries worldwide, from manufacturing to logistics. Yet it is one of the biggest sources of carbon dioxide, which makes up a large part of the greenhouse gases that cause global warming.
Costly transition
"Energy transition is going to involve an enormous amount of investment, material, and cause a lot of disruptions in many industries. We're still making more carbon each year, and the challenge we face is quite considerable. But there are lots of opportunities," Wood said.
According to Wood, sustainable energy sources, such as wind and solar, are gradually becoming more appealing as investment opportunities. The prices of wind turbines and solar panels are coming down, enabling mass production of such equipment and its subsequent adoption. Companies that are involved in the manufacturing of wind and solar-based energy facilities are most likely to achieve more growth as institutional investors favor them over fossil fuel-based industries.
And because of growing public sentiment and growing government concerns about energy security, policies in many economies are making it easier for renewable energy projects to get their permits to start building. Sometimes it's faster than even getting nuclear power plants started.
Fast deployment
"It takes 10 to 15 years to plan and start building a nuclear power plant in Europe. Solar farms only take months, permitting issues notwithstanding," he said.
Answering the question on political and regulatory disagreements over what to do to curb pollution by two of the world's biggest sources of greenhouse gases, the US and China, Wood said that companies coming from these two superpower economies are gradually adapting by including sustainability sections into their corporate reports.
For Wood, it makes good and sound business sense to add sustainability reports that mark up the value of companies' efforts.
"I think regardless of what the regulatory environment is in these companies, they're all changing. It's the investors who are making it happen and the companies are being rewarded," Wood said.
Need to move fast
Indeed, climate investments are at a critical juncture, as demand is also being driven by the ongoing conflict between Ukraine and Russia. The latter's oil pipelines were turned off, which has also forced some European countries that were once dependent on Russian oil to look for other sources. The effect is also that these countries are actively investing to transition to renewables, as forecasted by research firm McKinsey.
But there is still a need to further mobilize more private investments. In an article by the World Bank, of the estimated USD 30 billion spent on climate adaptation measures as of 2018, only USD 500 million — roughly 1.6% — came from private sector investments.
It is hoped that with the effects of climate change already pushing economies around the world to adapt quickly, the decision to fast-track climate investments will be expedited before it is too late.
ALEXANDER VILLAFANIA is a writer for Metrobank's Wealth Insights. For almost 20 years, he authored stories on science, technology, and education as a journalist for several local news organizations. He has since transitioned to writing more about financial literacy, believing that helping people develop a healthy relationship with money is key to enabling positive socio-economic and environmental change.
Read More Articles About: