Bright prospects for renewable energy in the Philippines 
(First of two parts) Reducing our carbon footprint is not easy. But we are getting a solid foothold in key areas of government policy, legislation, and private sector initiatives.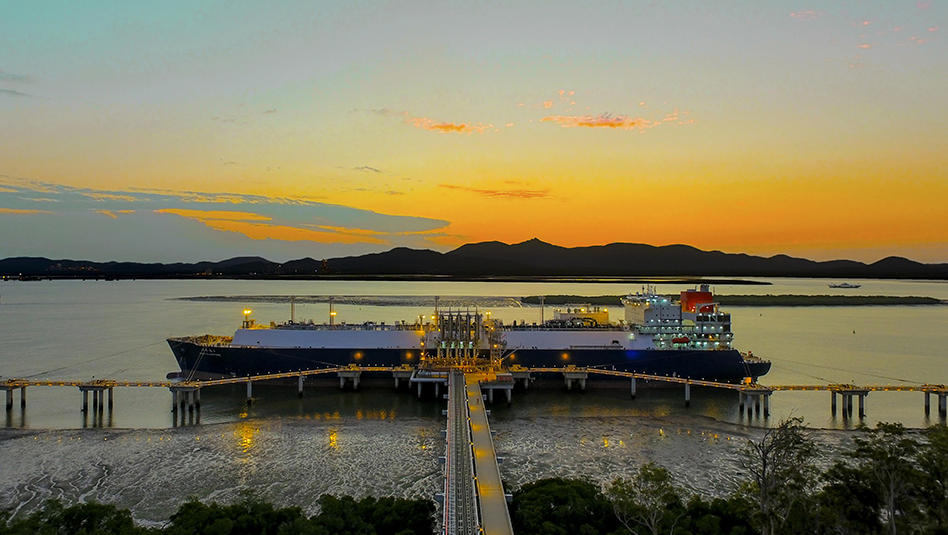 The Philippines has lately been receiving a stream of investments to build an energy infrastructure using more sustainable sources—a strong indication of what has been a long trudge towards transitioning to green energy.
In August of this year, the Bureau of Investment (BOI) reported that it had so far approved nearly PHP 720 billion in investments. This is already 48% of the agency's PHP 1.5-trillion target for 2023. Of this amount, one-third is accounted for by renewable energy (RE) projects, which is a big chunk of all active investments for the year.
The approved investments cover solar, hydroelectric, and ocean energy projects. One of them is a solar floating panel that can generate 835-kilowatts of energy. Some domestic firms, such as AC Energy Philippines, Citicore, and Aboitiz Power, have begun building, or in the process of building more facilities.
Foreign firms have also started to pour in money to tap into the country's RE sector. Malaysia promised USD 50 million (about PHP 2.7 billion) to fund RE projects. Leaders from Qatar and Australia have also recently shown interest in providing support for RE projects not just in the Philippines, but across Southeast Asia.
More recently, the Philippines is getting more assistance to encourage investments into its RE projects when it secured a USD 750 million loan (about PHP 42.5 billion) loan from the World Bank for the country's environment protection and climate resilience projects. As the World Bank said, the loan intends to "support ongoing government reforms to attract private investment in renewable energy."
Current Renewable Energy Landscape
All these investments are intended to meet the requirements set by the Department of Energy (DOE), which is to increase the renewable energy-based capacity of the Philippines to 15,304 megawatts by the year 2030, under its National Renewable Energy Program (NREP). Energy sources being eyed include geothermal, hydropower, solar, wind, biomass, and ocean energy.
As of 2021, renewable energy sources already capture 22% of the power mix, and the NREP aims to further boost renewable energy power generation to capture 35% – 50% of the power mix by 2040.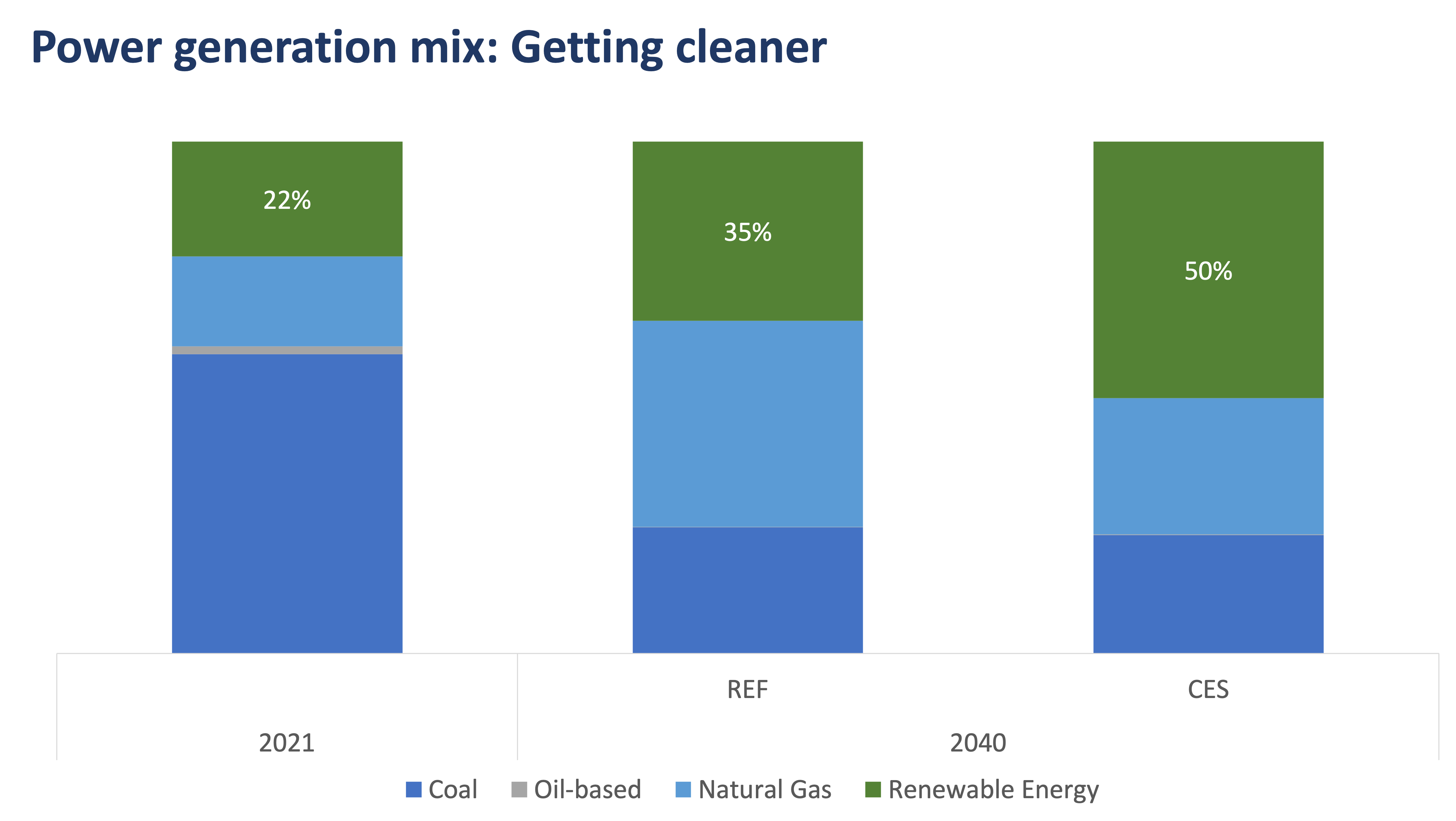 Among major power plants with renewable energy sources, geothermal energy generates the most power, followed by hydropower, solar, and wind. The chart compares the actual mix for 2021 and the 2040 Reference (REF) and Clean Energy Scenarios (CES)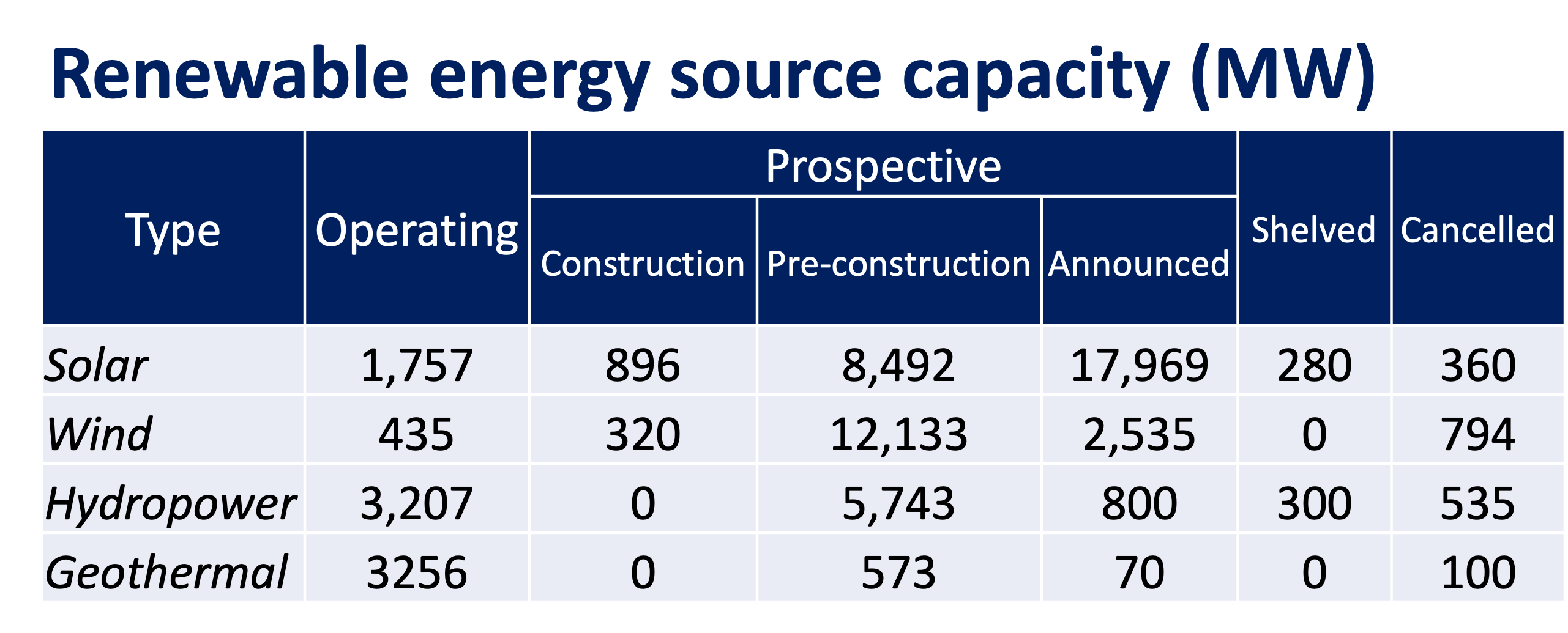 Bright prospects await solar and wind power sources with prospective increased capacity in the future, potentially adding 27,357MW and 14,988 MW respectively into the power mix by 2030. (Source: Global Energy Monitor; Geothermal: as of July 2023, Hydro: As of May 2023, Solar & Wind: as of January 2023)


The potential increase in capacity from solar and wind will lead the Philippines to become the top green power producer in Southeast Asia, overtaking current leader Vietnam. (Source: Global Energy Monitor; Geothermal: as of July 2023, Hydro: As of May 2023, Solar & Wind: as of January 2023)
"From laggard to leader"
The swift growth in renewable energy sources comes at a possibly critical time for the country's energy sector. A valuable lesson we have learned from Europe's energy crunch last year is the importance of energy independence. Boosting renewable energy sources is a move towards the right direction.
Moreover, the country has made strides in facilitating a more investor-friendly environment for those looking to invest in renewable energy ventures within its borders.
Just late last year, the Department of Energy has released a circular that amended 2008's Renewable Energy Act, granting permission for full foreign ownership of renewable energy initiatives, encompassing the exploration, development, and utilization of solar, wind, hydro, as well as ocean or tidal energy resources.
Moreover, according to a study by the Institute for Energy Economics and Financial Analysis (IEEFA), a standout feature of the Philippines is the emergence of Philippine Stock Exchange-listed renewables developers and operators. This is apparently an edge over many Southeast Asian nations that lacked such listed companies.
There's also support from the current administration for more environmentally sustainable forms of energy sourcing in an effort to address climate change. In the most recent State of the Nation Address, President Marcos reiterated the Department of Energy's goal to increase the contribution of RE to 50% of country's entire energy mix.
Enhancing investments in renewable energy sources not only plays a significant role in bolstering energy independence and security but also offers more benefits that can contribute to growth.
What could those benefits be? Find out in the second and final part of our series next week.
ALEXANDER VILLAFANIA is a writer for Metrobank's Wealth Insights. For almost 20 years, he authored stories on science, technology, and education as a journalist for several local news organizations. He has since transitioned to writing more about financial literacy, believing that helping people develop a healthy relationship with money is key to enabling positive socio-economic and environmental change.
INA JUDITH CALABIO is a Research & Business Analytics Officer at Metrobank in charge of the bank's research on industries. She loves OPM and you'll occasionally find her at the front row at the gigs of her favorite bands.
Read More Articles About: