China's central bank to peruse bulk dollar purchases – sources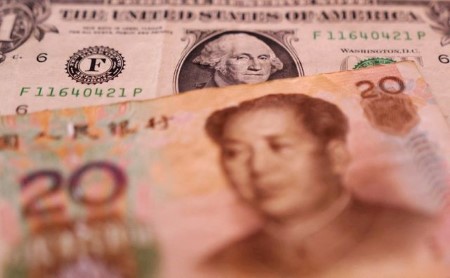 BEIJING/SHANGHAI, Sept 11 – China's central bank is tightening its scrutiny of bulk dollar purchases by domestic firms, three sources with direct knowledge of the matter said on Monday, at a time when the Chinese currency faces mounting depreciation pressure.
Companies that need to purchase USD 50 million or more will now need approval from the People's Bank of China (PBOC), which convened a meeting with some commercial banks over the weekend on the matter, the sources said.
The directive is being issued as the Chinese yuan has declined by about 6% against the US dollar so far this year, falling to levels that were last seen during the 2008 global financial crisis.
The PBOC had no immediate comment on plans to increase its scrutiny of dollar purchases when contacted by Reuters.
(Reporting by Beijing and Shanghai Newsroom; Editing by Christian Schmollinger)
This article originally appeared on reuters.com
Read More Articles About: