Dollar uptrend against yen revived by JOLTS, but 141 key on close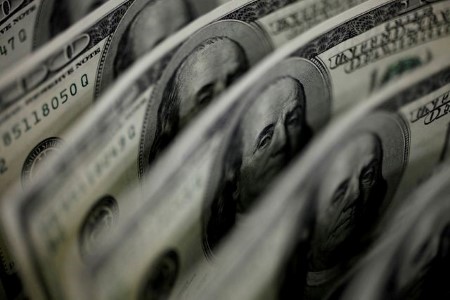 May 31 (Reuters) – USD/JPY rallied on Wednesday away from support with the help of an unexpected surge in April US job openings that sent Treasury yields higher, but key resistance by 141 looms ahead of Friday's key payrolls report.
If the May employment report shows demand for labor remaining strong and the Fed likely to hike rates in June, USD/JPY could make a run for Nov. 21 and 22 highs at 142.25 by the 61.8% Fibo of the dive from 2022's 32-year peak to this year's lows at 142.50.
Some caution is warranted about overly bullish expectations because prices and spec long positioning are both a bit overstretched. And 2-year Treasury-JGB yield spreads are 60bp lower than they were when USD/JPY hit its March pre-bank crisis highs, while the recent rebound in Fed rate pricing and Treasury yields look limited by expectations of deep rate cuts into 2024.
The May Chicago PMI index dive to 40.4 versus 47.0 forecast and April's 48.6 and other weak manufacturing reports leave it to the service sector for growth. Also, excess pandemic savings are less than a quarter of their peak and financial conditions are tightening.
Yen weakness may also trigger renewed Japanese intervention.
(Randolph Donney is a Reuters market analyst. The views expressed are his own.)
This article originally appeared on reuters.com
Read More Articles About: