Strong will to sell dollars but little supply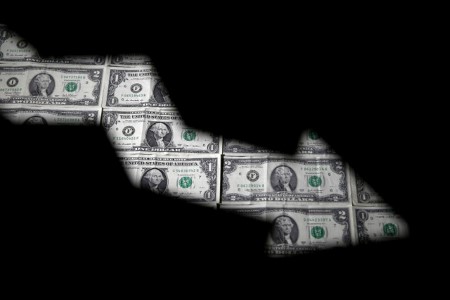 Aug 11 (Reuters) – There is a strong will to sell dollars following softer US inflation data with the greenback falling a long way in short period, but because bets on a rise are modest there is a limited supply of dollars to sell before traders must turn short.
This is an issue because conditions that warrant profit taking (long liquidation) do not support establishing short positions which would require a more dramatic bigger change in either techs or fundamentals which continue to support dollar's long-term appreciation.
On Aug. 2 traders were long 17.27 billion dollars with roughly 4 billion bet against JPY, EUR, GBP and AUD. A big bet for EUR/USD would mean at least 20 billion dollars or 15 billion for USD/JPY.
GBP and AUD bets are larger compared to prior extremes and given the boost for risk appetite evidenced by stocks after CPI, a bigger unwind of AUD shorts and outperformance for Australia's currency is possible.
The net bet on USD rising at 17 billion is less than one third of longs established during Fed's last tightening cycle in 2015, it's quite small.
Bets against Asia currencies were significantly reduced before yesterday's data.
(Jeremy Boulton is a Reuters market analyst. The views expressed are his own)
This article originally appeared on reuters.com
Read More Articles About: