Decoding the wage-price relationship
The recently approved PHP 40-wage hike in NCR has spurred inflation worries among Filipinos. While it may have little effect on prices overall, it may have some unintended consequences.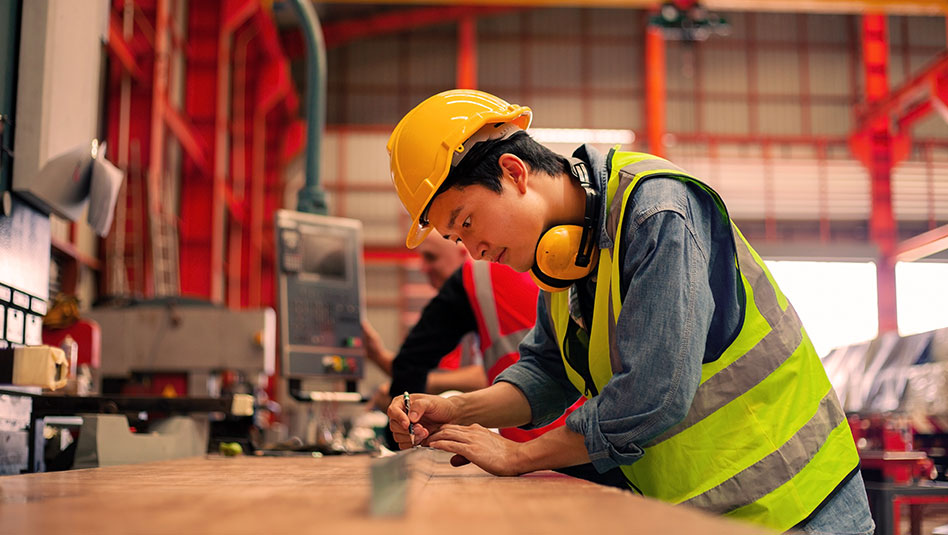 Wage hikes are an essential part of our economy today. With the rising cost of living, workers rightfully demand higher wages to sustain their quality of life. However, it's vital to recognize that these wage increases can also ignite concerns about inflation.
The way wages react to rising prices caused by supply shocks is known as the second-round effects of inflation. When inflation is high, we often see significant increases in wages.
However, wage hikes also have the potential to contribute to inflation because they raise the costs of production for businesses, which may pass on these increased costs to consumers.
Moreover, when wages increase, workers have more income to spend. If this boost in wages is accompanied by increased consumer spending and demand surpasses the available supply, businesses may respond by raising prices to balance out the demand and supply dynamics.
In theory, if this cycle continues, it can give rise to what is known as a wage-price spiral. This spiral, which remains a hypothesis, can result in uncomfortably high inflation rates when prices and wages keep reinforcing each other in a perpetual loop.
Wage hikes in the Philippines
According to some analysts, minimum wages in the Philippines usually increase at an annual rate of 4% to 5% in a normal inflation environment. However, because of the Russian-Ukraine war last year, which led to supply shocks, minimum wages were reported to have grown at an annual rate of about 6% in 2022.
This year, the regional wage board has recently approved a daily minimum wage hike of PHP 40 in the National Capital Region (NCR), under Wage Order (WO) NCR-24, the largest wage hike in the region as of yet. It is expected to be implemented on July 16. This wage hike constitutes around a 7% minimum wage increase in NCR, which is higher than the average.
Should we be worried?
While the wage-price spiral sounds reasonable in theory, historical and empirical evidence suggests that this is not usually the case. In other words, the PHP 40-wage hike might not necessarily affect the current inflation trajectory.
This is supported by a study done in 2017 by Faith Christian Cacnio of the Bangko Sentral ng Pilipinas on the price effects of the minimum wage, using evidence from the Philippines. She concluded that raising the minimum wage does not significantly drive up prices in the region and that increases in the minimum wage, on average, may impact regional prices but only to a relatively small degree.
Plus, since minimum wage adjustments happen just once a year, they usually do not cause inflation tied to wages.
Moreover, the recent PHP 40 wage hike only applies to NCR and affects only 13% of the labor force. What might potentially affect the inflation trajectory is when similar degrees of wage increases are applied to other regions in the Philippines but with disproportionately slower increases in the cost of living there.
Furthermore, economists suggest that since the wage increase is approximately 7%, which only slightly exceeds economic growth, it is unlikely to unleash uncontrollable inflationary pressures for now.
Caveats
However, this does not mean that WO NCR-24 would have no effect at all on the economy, especially on a regional and micro level.
The wage hike can result in wage distortions in NCR, where the wage gap between different employee groups, like those who earn the minimum wage and those who earn more, becomes smaller. This can make skilled workers feel undervalued and less motivated. It can also make it difficult for companies to keep talented employees or attract new ones.
To address this issue, the Regional Tripartite Wages and Productivity Board-NCR (RTWPB-NCR) has pledged to provide guidance and formulas to help affected establishments correct wage distortions when WO NCR-24 is implemented.
The wage hike could also be a challenge for micro-industries in NCR, which may struggle financially to comply with the new minimum wage requirements. This could lead to an increase in prices and job cuts, particularly in micro, small, and medium enterprises (MSMEs).
The potential job cuts among MSMEs may cause workers in NCR to return to their hometowns, especially those with average or lower skills. However, the jobs available in other regions might pay less, and not all workers might find employment in their hometowns, leading to the possibility of higher unemployment.
Outlook
To sum up, the recent wage hike approved under WO NCR-24 is unlikely to substantially impact inflation in the Philippines. We have actually revised inflation estimates downward for 2023 and 2024, suggesting a decline in inflation due to various factors such as base effects, higher interest rates, and an expected global economic slowdown.
While the wage increase may not trigger significant inflation, it's important to note the potential challenges it poses at a micro level, such as wage distortions and difficulties for MSMEs. The impact on unemployment and regional dynamics should also be considered.
Overall, while the wage hike may have adverse implications, the inflation trajectory is expected to remain under control. It is also important to keep in mind that these wage hikes are necessary and crucial for Filipinos, especially minimum wage earners grappling with high prices.
ANNA ISABELLE "BEA" LEJANO  is a Research & Business Analytics Officer at Metrobank, overseeing research on the macroeconomy and the banking sector. She earned her BS in Business Economics degree from the University of the Philippines Diliman and is currently pursuing her MA in Economics at the Ateneo de Manila University. In her free time, Bea enjoys playing tennis and spinning. She cannot function without coffee.
Read More Articles About: