Are you ready for the second round?
Second-round effects have led to heightened inflation in recent months for the Philippines. These effects may drive inflation up in the coming months, putting pressure on the Bangko Sentral ng Pilipinas (BSP) to adopt an aggressive policy stance.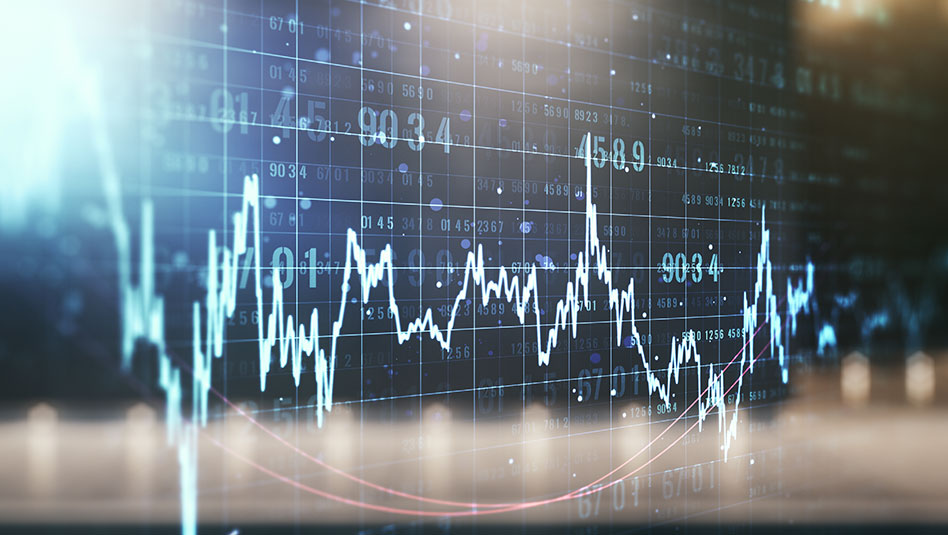 At the beginning of the year, Russia's conflict with Ukraine led to sanctions on the former, one of which was the banning of its oil and gas exports to the United States and the European Union, among others (see our article here which highlights the EU's dependence on Russia for energy).
Russia exported the greatest amount of oil globally before the invasion, and was the second biggest in terms of exporting crude oil, next to Saudi Arabia. Moreover, as the US and Saudi Arabia were the top two producers of oil, Russia followed suit.
The conflict between Russia and Ukraine led to supply chain bottlenecks especially for energy commodities, which translated to higher prices globally because of limited supply relative to demand. The rise in energy prices which directly affected the prices paid by households or individuals for their energy consumption can be described as the first-round effect of inflation.
Second-round effects come into play when markets adjust from supply side pressures like rising energy prices. This happens when firms implement higher prices and pass on the higher energy costs to consumers, even for non-energy goods or services such as food, retail products, transport, etc. which use energy commodities as inputs.
For instance, higher energy costs may elevate transportation costs of goods and inputs needed by businesses, which in turn result in higher prices of their products. Workers may also demand higher wages to compensate for the higher consumer prices stemming from price shocks brought about by energy commodities.
In the Philippine context, second-round effects have manifested largely during the second quarter of this year. For instance, transport groups have already filed a petition for an increase in minimum fares.
Meanwhile, higher minimum wages already took effect in 17 regions in July. In addition, prices of food and non-alcoholic beverages have been accelerating faster every month, especially during the second quarter.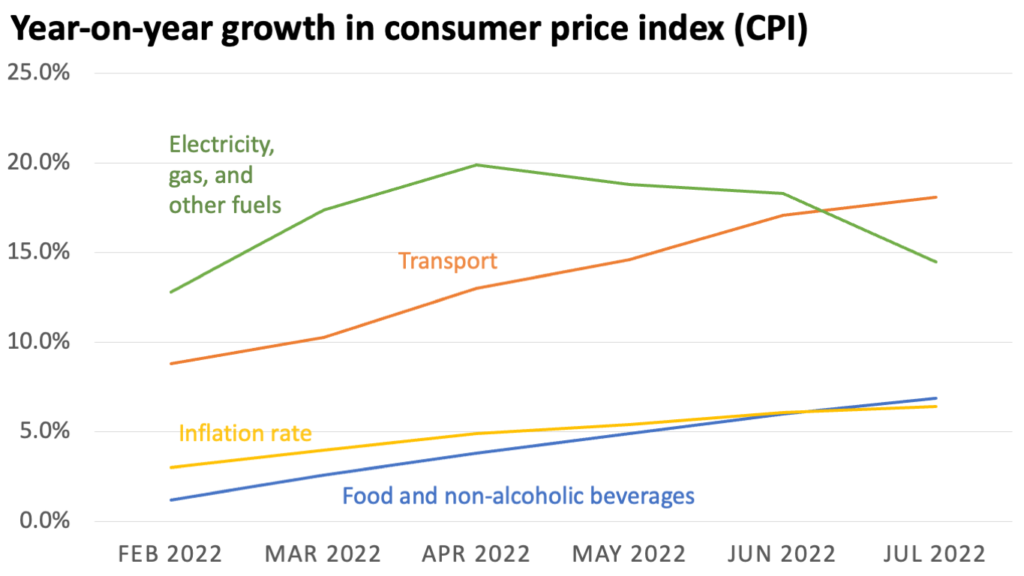 The year-on-year growth of the Consumer Price Index (CPI) or inflation rate of the food and non-alcoholic beverages and transport groups, which are among the top three highest contributors to inflation since March 2022, have significantly intensified from the pre-supply shock period of February 2022 when the inflation rate was at the lowest since November 2020. (Source: Philippine Statistics Authority)
As seen above, the CPI of electricity, gas, and other fuels substantially climbed year-on-year by 17.4% in March (from 12.8% in February) after Russia's invasion of Ukraine in February. Moreover, while the CPI of electricity, gas, and other fuels started to decline y-o-y in May 2022, the CPI growth of the food and non-alcoholic beverages and transport groups maintained an upward trend.
This can be attributed to second-round effects, as the higher energy prices in previous months were passed on to the prices of non-energy goods and services consisting of food and transport, among others, which use these energy commodities as inputs.
Should price pressures from the supply side persist (i.e., higher energy prices), second-round effects may be sustained, leading to further increases in wages and transport costs, which in turn would spill over to the rest of a consumer's basket of goods and services, not only limited to energy and food products.
In addition, elevated inflation expectations in the coming months may lead to requests for bigger wage hikes, and in turn, businesses may impose higher prices for their goods and services to cover for these higher wages, which may lead to a dangerous upward spiral in inflation.
Thus, second-round effects as well as heightened inflation expectations may elevate inflation even more in the near term, and this may put pressure on the BSP to stay hawkish in the coming months to stabilize prices.
ANNA ISABELLE "BEA" LEJANO is a Research & Business Analytics Officer at Metrobank, in charge of the bank's research on the macroeconomy and the banking industry. She obtained her Bachelor's degree in Business Economics from the University of the Philippines School of Economics and is currently taking up her Master's in Economics degree at the Ateneo de Manila University. She cannot function without coffee.
Read More Articles About: