Costly fertilizer: There's more to our inflation woes
Fertilizer prices have been on the rise, prompting farmers to use less of it to grow their crops. This causes yields to go down, threatening the country's food supply and elevating food prices even more.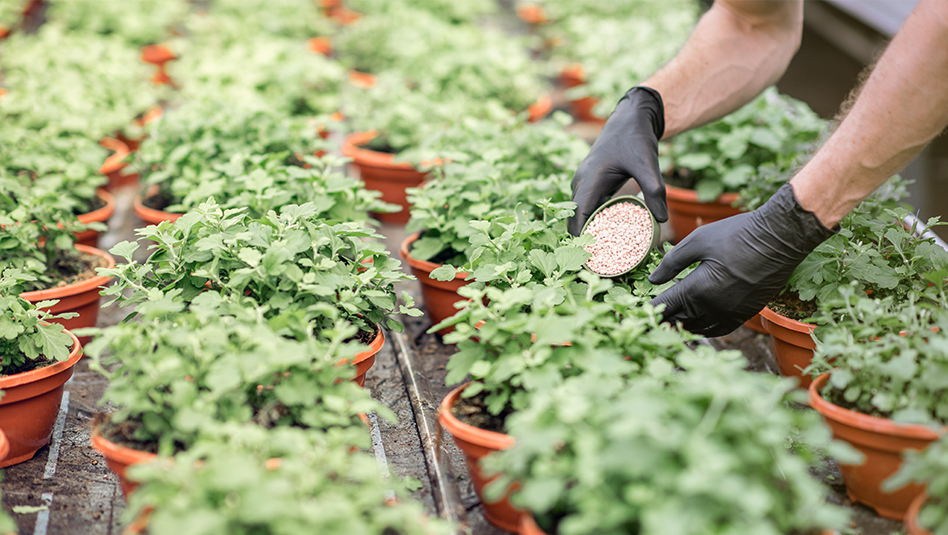 Fertilizer prices have drastically soared globally since 2021, owing to the surging cost of production, supply disruptions, and export restrictions.
The rise in energy prices has played a part in the upsurge of fertilizer production costs, as high natural gas prices led to a reduction in ammonia production, a key input in nitrogen fertilizer production. Meanwhile, surging power prices likewise pushed China – a major producer and exporter of urea and phosphate (types of fertilizer) globally – to impose restrictions on their fertilizer exports to stabilize their domestic prices and secure domestic supply, which then significantly reduced global supply.
Should we be worried?
In 2021, the Philippines imported 83% of its total fertilizer supply, of which 41% came from China, making the country susceptible to the upsurge in global fertilizer prices.
Based on the Fertilizer and Pesticide Authority (FPA) 2020 data, 45% of the country's fertilizer imports comprised of urea, followed by ammosul (ammonium sulfate) comprising 22% Their average retail prices peaked in May 2022, reaching PHP 2,992.08 (prilled urea), PHP 2,969.47 (granular urea), and PHP 1442.6 (ammosul) per 50-kilo bag, as of the week from May 30 to June 3. Prices have grown by more than 100% compared to the same period last year.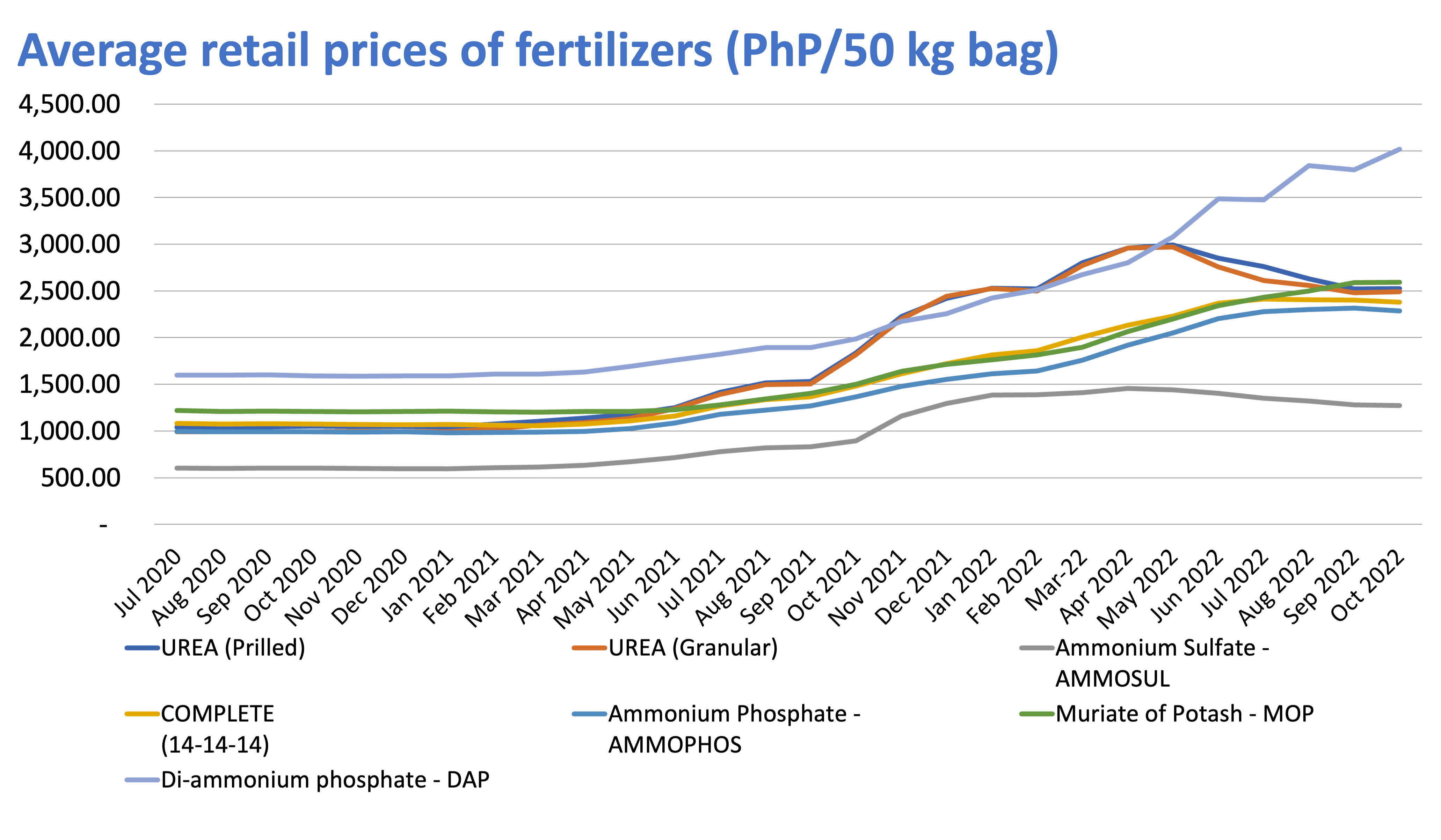 Retail prices (end-of-month) of fertilizers have substantially risen since 2021. Source: Fertilizer and Pesticide Authority (FPA).
The surge in fertilizer prices has significantly impacted local farmers, prompting them to reduce fertilizer application, which then resulted in lower yields in agricultural commodities such as rice, among others. As of the November 3 data of the Bureau of Plant Industry (BPI), the country has already imported 3.2 million metric tons (MT) of rice, exceeding the 2.8 million MT full-year rice imports in 2021. This is to make up for the supply shortfall due to lower yields and the destruction caused by recent typhoons.
The United States Department of Agriculture (USDA), in its recent grain and feed update report (as of October 3), has already revised its production and import projections for the Philippines given the impacts of scant fertilizer application and calamities to rice yield. Milled rice production for MY 2022/23 is seen to decline by 3.51% to 11.975 million MT from 12.411 million MT, while imports are expected to increase by 3.0% from 3.3 million MT to 3.4 million MT.
While urea and ammosul prices have slightly tapered since May, they are still elevated and will remain so as China has extended its export restrictions until the end of 2022, keeping global supply tight. Moreover, the impending rise in export prices of the country's major rice trade partners could pose challenges, especially given the increased rice import projection for the country and the impact of the peso depreciation.
Just recently, the country's inflation hit a 14-year high of 7.7% in October, with food inflation accelerating to 9.8%. And until global market issues subside and interventions to boost local food production become palpable, we can expect more surges in food prices.
INA CALABIO is a Research & Business Analytics Officer at Metrobank in charge of the bank's research on industries. She loves OPM and you'll occasionally find her at the front row at the gigs of her favorite bands.
Read More Articles About: