What's cooking? Costlier rice, that is
Extreme weather across major rice-producing countries will impact global rice production stoking worries of an upward pressure on global rice prices. For the Philippines, however, the real concern is Thailand and Vietnam's upcoming collaboration to bump up their prices.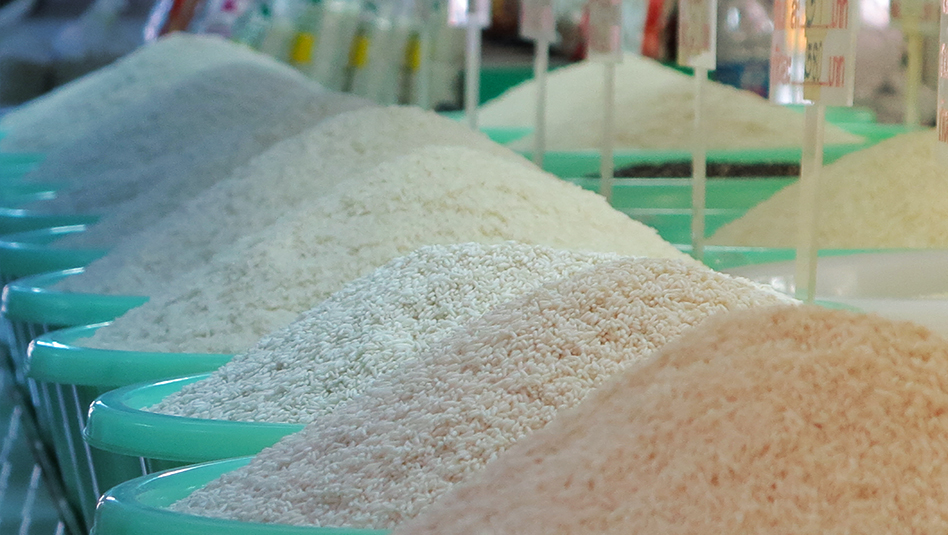 Extreme weather across the world's major rice-producing countries – drought in China and massive monsoon floods in Pakistan – is threatening the global output of rice. The drought in China is expected to reduce production by 3 to 6 percent (around 6.7 million metric tons), while an estimated 10 percent (around 0.86 million metric tons) in rice production is projected for Pakistan. This means projected production for China would go down to 142.3 million MT, and 7.7 million MT for Pakistan, as seen in the table below.
Rice balance sheets of China and Pakistan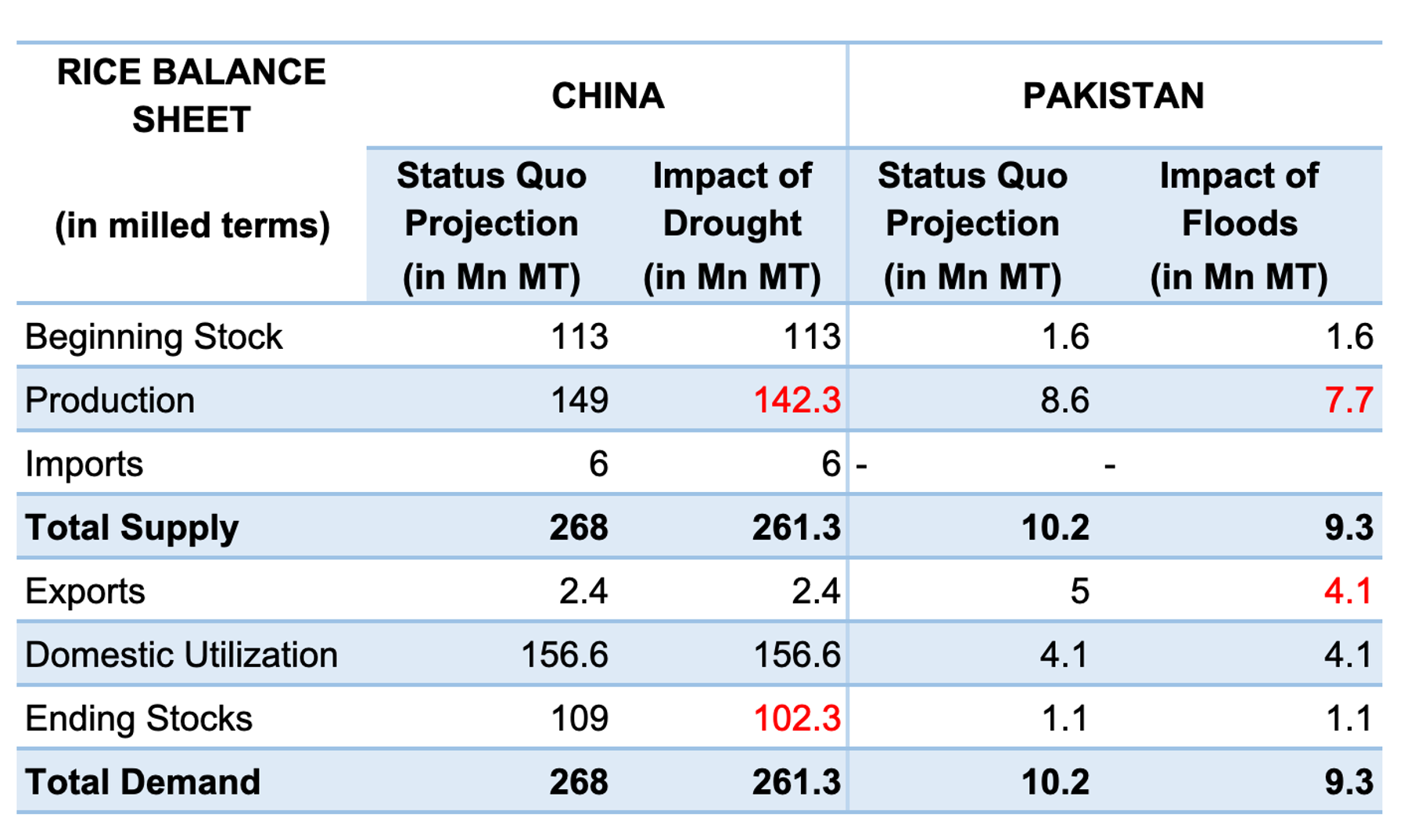 Droughts and floods are wreaking havoc on the world's rice supply. This table shows the computation of Metrobank Research illustrating the impact of such events based on the USDA's status quo projection for MY (marketing year) 2022/23, which reflects their latest grain and feed update reports. Rice balances apply a marketing year (or marketing season), which means values refer to a 12-month period that starts with the harvest of rice (which may or may not coincide with the calendar year).

Is it a cause for worry?
While the drought could potentially reduce China's production to 142.3 million MT, it still maintains a rice stock of more than 100 million MT. The status quo projection for China's ending stocks is at 109 million MT.
If the country taps its buffer stocks to fill all the gaps in the decline in production, its buffer stock would go down to 102.3 million MT – a sufficient volume still above 100 million MT.
Meanwhile, Pakistan, one of the major rice producers and an exporter to China (19.5% of China's total imports, or 1.2 million MT), has suffered from massive floods and is estimated to have a decline in production by nearly a million tons (0.86 million MT) which could potentially bring down their exports to 4.14 million MT.
Nevertheless, this may still have a minimal impact on China due to its large buffer stock and the possibility of sourcing imports from other major rice-producing countries such as Cambodia and Myanmar, which are set to boost production and exports and whose main export market is China.
In the Philippines, rice imports as of September 2022 are majorly sourced from Vietnam (82.2%), with some volume from Myanmar (7.2%), Thailand (5%), Pakistan (5%), and others (0.6%). While the Philippines imports some from Pakistan, which is facing production losses from the floods, the Philippine's other trading partners, Thailand and Myanmar, are aiming to further boost their exports.
Moreover, the Philippines' buffer stock is also sufficient to cover any gap from imports for the year as the country is projected to have more than 4 million MT of ending stocks. Thus, supply-wise, there would be no major impact on meeting the country's rice demand.
The real potential concern
The domestic price of rice (wholesale) has been stable at PHP 39-40/kilo since September 2019. Meanwhile, the imported price of rice (Vietnam and Thailand) remains significantly lower than the domestic wholesale price (both the baseline export price and the price with a 35-percent tariff).
However, while there has been no significant upward fluctuation in both countries' rice export prices since February 2021, Thailand and Vietnam are jointly seeking to make their rice export prices more competitive to aid their farmers amid the rising cost of production.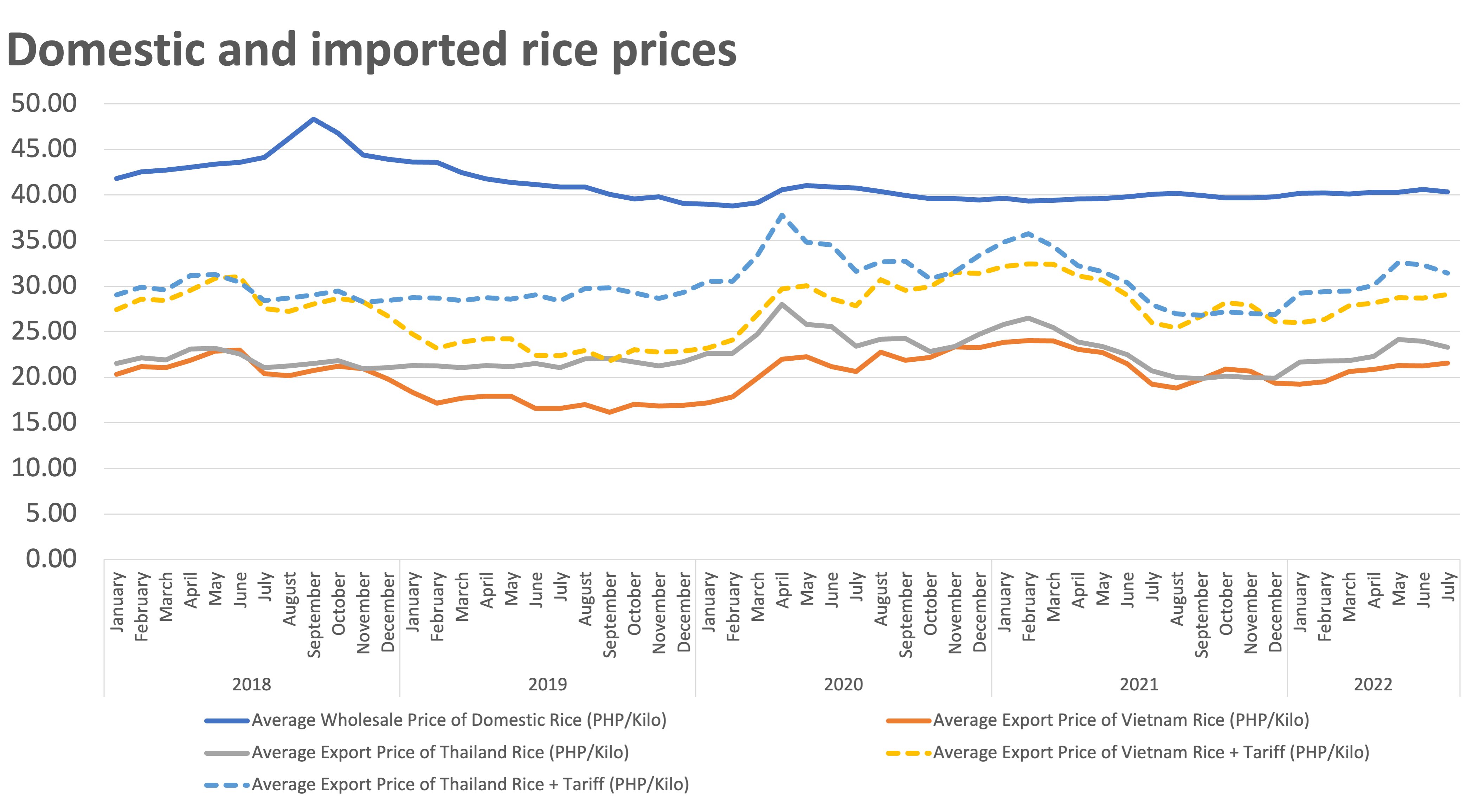 Local rice prices may soon increase as Thailand and Vietnam increase their prices. (Source: Domestic Prices – PSA OpenStat, Export Prices – FAOStat)

Both countries are already in agreement to raise prices, which would certainly have an impact on countries dependent on them for rice imports like the Philippines. While the answers to "when" and "by how much" are still under negotiation, one thing is guaranteed: prices will rise. The Philippines should get ready for that.
INA CALABIO is a Research & Business Analytics Officer at Metrobank in charge of the bank's research on industries. She loves OPM and you'll occasionally find her at the front row at the gigs of her favorite bands.
Read More Articles About: