Are we ready for El Niño?
The country's weather agency already declared the onset of El Niño earlier this month. Plans have been put in place to counter its harmful effects. Will they be enough?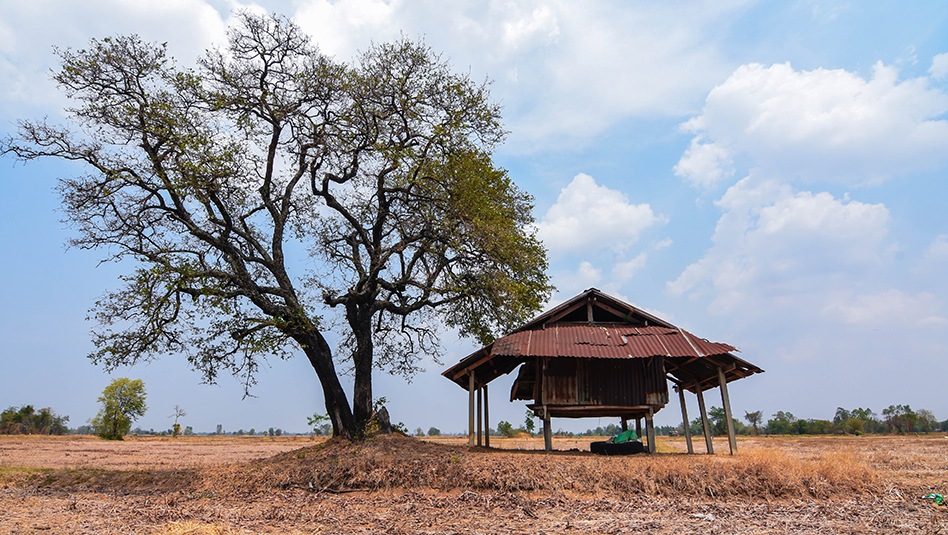 In our previous article, we talked about the possibility of El Niño hitting agricultural production should it become more severe and disruptive than anticipated. The last El Niño episode in the country which occurred in 2015 to 2016 was considered a strong one. It destroyed 1.48 million metric tons of crops and reduced agriculture's gross value added to the overall economic output of the country.
Many are worried this may spur a new round of supply shocks that would generate another series of price increases. This isn't far-fetched should early preparation and mitigation plans fail to minimize its impact and if food supply reserves aren't secured early on.
With higher temperatures being recorded, we may yet experience a more intense and damaging El Niño this time.
Nevertheless, the national government has been vocal in assuring the public that all is well taken care of, that we're taking stock of what we learned during the 2015-2016 El Niño.
What are the plans and strategies laid down to be ready for El Niño, so far? Let's take a look:
1. Ensuring water supply
Based on a World Bank study entitled "Striking A Balance, Managing El Niño and La Niña in the Philippines' Agriculture", the average rainfall decreased by 14% in Luzon, 21% in Visayas, and 35% in Mindanao during the past El Niño episodes in the country. Reduced rainfall results in water shortages, which, in turn, reduce crop planting areas and delay planting seasons. All this contributes to lower crop yields.
To prepare for this, the National Irrigation Authority (NIA) conducts regular monitoring of dam hydrological data and dam discharge. The agency is also ready to implement appropriate water management strategies through Water Discharge and Delivery Rotation, and alternative wetting and drying (AWD) method, which can save up to 30% of irrigation, especially in the identified vulnerable areas without sacrificing the yield.
The Development Bank of the Philippines (DBP) also offers credit assistance to water districts, local government units, and water utility firms to increase production capacity and look into supplementary water sources.
2. Adjusting planting calendars
According to the Philippine Atmospheric, Geophysical and Astronomical Services Administration (PAGASA), the lower rainfall phenomenon of El Niño will not take effect yet, and there will still be enough rainfall for the July to September planting season for rice.
However, rainfall is expected to decline in September, and it will drop further in the subsequent months. Based on the latest bulletin, 46 provinces will experience below-normal rainfall after September.
Therefore, planting calendars for certain crops were adjusted. The normal cropping periods for wet and dry seasons in May and November, respectively, have been adjusted to as early as February and September. Regional offices of the Department of Agriculture have also advised farmers to plant early, especially in irrigated areas.
3. Buffer-stocking of essential food supplies
The National Economic Development Authority (NEDA) has earlier suggested that the government should immediately boost the country's buffer stock of rice ahead of the dry spells that will impact rice production.
As of June 30, 2023, total rice imports for the year so far have declined vs the same period last year. According to the latest available data (March 2023), the rice stock inventory is at 1.43 million metric tons, and is expected to increase starting April, if the previous years' trend is any indication.
It is hoped that these strategies will cushion the effects of El Niño, especially on agriculture, which captures around 10% of total GDP. Downstream agricultural processing, input production, and agriculture-related manufacturing, trading, and manufacturing, which make up over 30% of GDP based on the same World Bank study, will also be affected.
It also has concomitant impacts on employment, food security, and poverty.
With all the preparations of the government, hopefully, we will overcome whatever El Niño throws our way.
INA JUDITH CALABIO is a Research & Business Analytics Officer at Metrobank in charge of the bank's research on industries. She loves OPM and you'll occasionally find her at the front row at the gigs of her favorite bands.
Read More Articles About: