Caution: Watch out for El Niño
Inflation has been going down. Dry spells and droughts, however, are seen looming in some areas of the Philippines due to El Niño in the 3rd quarter. Could this mean higher prices of goods down the road?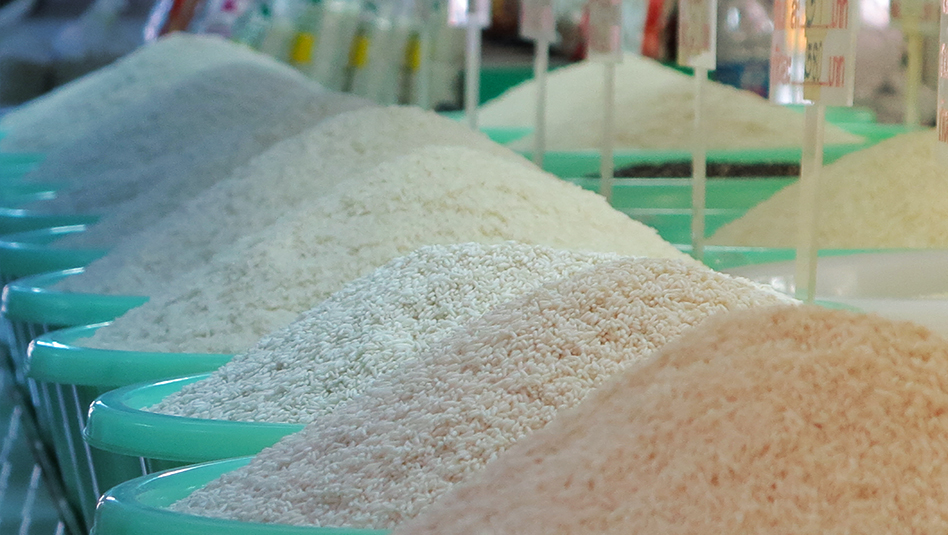 Just as the country is nearing the end of summer days and saying hello to cooler months, dry spells and droughts are seen looming in some areas of the Philippines due to El Niño.
According to PAGASA, recent conditions and model forecasts indicate an 80% probability of an El Niño occurring within June to August. This is seen to persist until the first quarter of 2024.
El Niño is caused by the warming of the sea surface temperature in the Pacific that can affect air and sea currents. This then results in reduced rainfall which could lead to droughts and stronger typhoons later.
Why should we be concerned?
While not a new phenomenon in the Philippines, the past El Niños have resulted in dips in agricultural production, whether weak or strong.
The last El Niño to hit the Philippines was the one in 2015-2016, which lasted for approximately 18 months. According to the Food and Agriculture Organization (FAO), 1.48 million metric tons of crops, including rice, corn, cassava, banana, and rubber were lost, resulting in a total of USD 325 million worth of damage and production losses. This also affected 413,456 farming households which needed support to start anew in the next cropping season.
Hot sea water temperatures in the 2015-2016 El Niño also led to a decline in fisheries production, particularly in the aquaculture sector. Mindanao also had power supply shortages because the operations of hydroelectric dams were hampered by low water levels.
Rice and corn production typically suffers during El Niño episodes. Source: PSA, World Bank Report
El Niño typically occurs every two to seven years, with La Niña and neutral conditions in between. Based on records, the world's hottest year so far was 2016, and there is a high possibility of reaching new record high temperatures in 2023, according to climate analysts.
What now?
The looming El Niño will likely hit corn and rice's main cropping seasons and subsequent harvest seasons.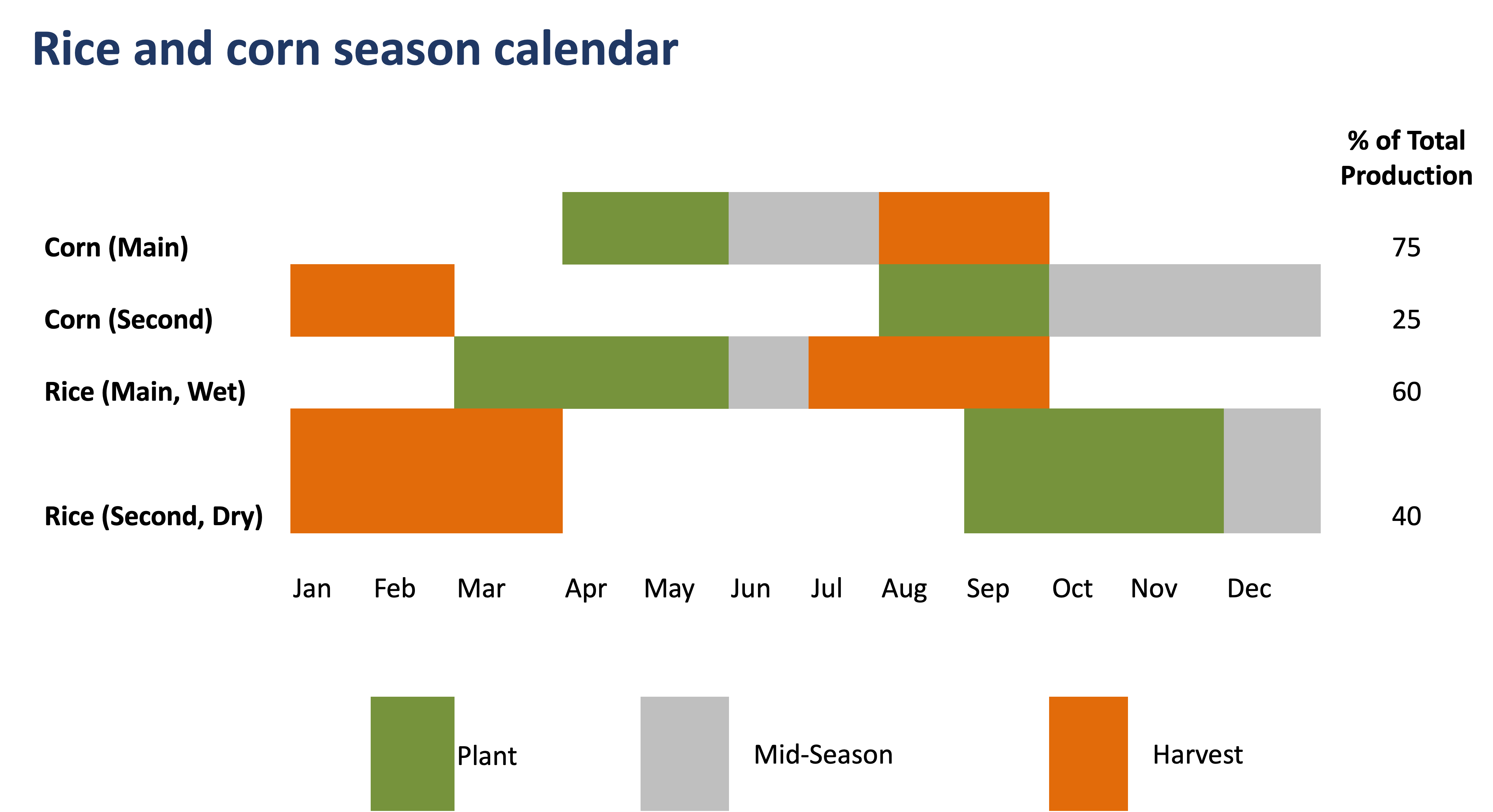 El Niño, which is expected to be felt in the country from July 2023 to March 2024, could hit corn and rice production at their critical months. Source: USDA
While importing might be the easy solution, major rice producing countries are most likely to face similar challenges. For instance, Thailand, the world's second-biggest rice exporter, is considering reducing its cropping season to just one instead of the usual two seasons this year due to the feared impacts of El Niño.
Food inflation, while moderating, remains elevated, and a shortfall in rice or agricultural production in general might prompt a new round of price increases.
Strategies have been laid down to mitigate the impacts of the looming El Niño with high priority given to water supply infrastructure and early water and power conservation efforts. This, it is hoped, could alleviate production dips, and help the country endure the heat.
INA JUDITH CALABIO is a Research & Business Analytics Officer at Metrobank in charge of the bank's research on industries. She loves OPM and you'll occasionally find her at the front row at the gigs of her favorite bands.
Read More Articles About: