Yes, depreciation is an inflationary concern
The Banko Sentral ng Pilipinas (BSP) does not target a particular exchange rate. It intervenes to manage volatility and to avoid the inflationary impact of peso depreciation.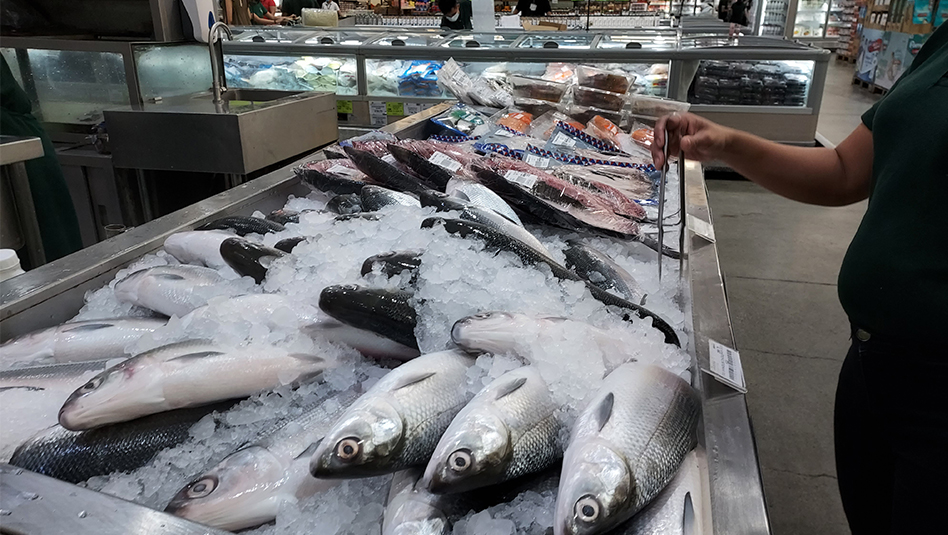 Your latest gas expense or your latest monthly electricity bill shows just how prices have gone up. Even when doing grocery runs or eating out in restaurants, you will notice a change in your total bill.
As we have written previously (check our articles on inflation here and here), prices have gone up due to supply chain disruptions in food and energy commodities caused by sanctions and countersanctions in the ongoing conflict between Russia and Ukraine, combined with high demand.
Thus, cost-push inflation has been driving inflation in the Philippines and around the world. Because the country is a major net importer, and because of the limited global supply, we are, in a way, importing high inflation. This has caused Philippine inflation to reach 6.1% in June 2022, the highest since October 2018.
Apart from this obvious supply-side issue, did you know that a depreciating peso can impact inflation? The US Federal Reserve has aggressively tightened monetary policy by raising interest rates to quell rising prices.
Higher US interest rates mean that investors will move their money from peso-denominated assets to dollar-denominated assets. As investors get rid of their pesos in favor of dollars, the peso therefore weakens, making imports more expensive and thereby worsening inflation.
This can be seen in the graphs below, where the soaring global energy prices represented by Brent crude from June 2021 to June 2022 were further aggravated by peso depreciation. Note that there was a 64% increase in the price of Brent crude (in USD/barrel) from June 2021 to June 2022.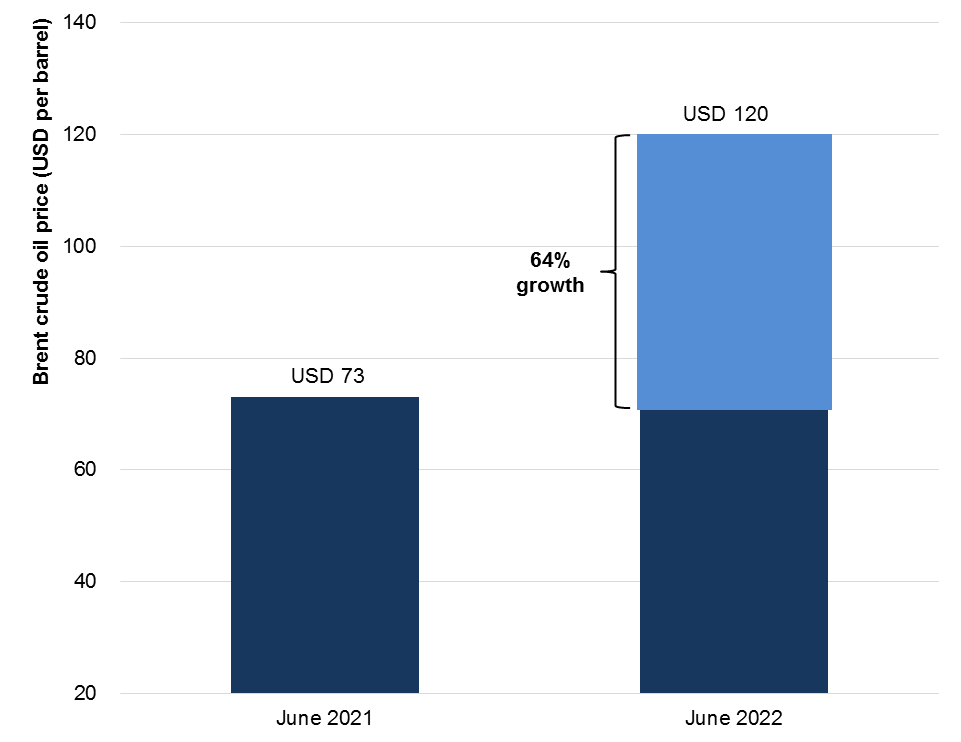 There was a 64% jump in the price of oil year-on-year mainly as a result of geopolitical tensions.
On top of this, more pesos were also needed to buy a barrel of said commodity in June 2022, and we can see that this peso depreciation further contributed to inflation, as evidenced in the graph below.
In addition to the 64% increase in global brent crude prices, a weakening of the peso from PHP 48.54 in June 2021 to PHP 55.02 in June 2022 contributed an additional 22% climb in brent crude prices. The total upsurge in prices of said oil commodity in the Philippines reached 86% in June 2022.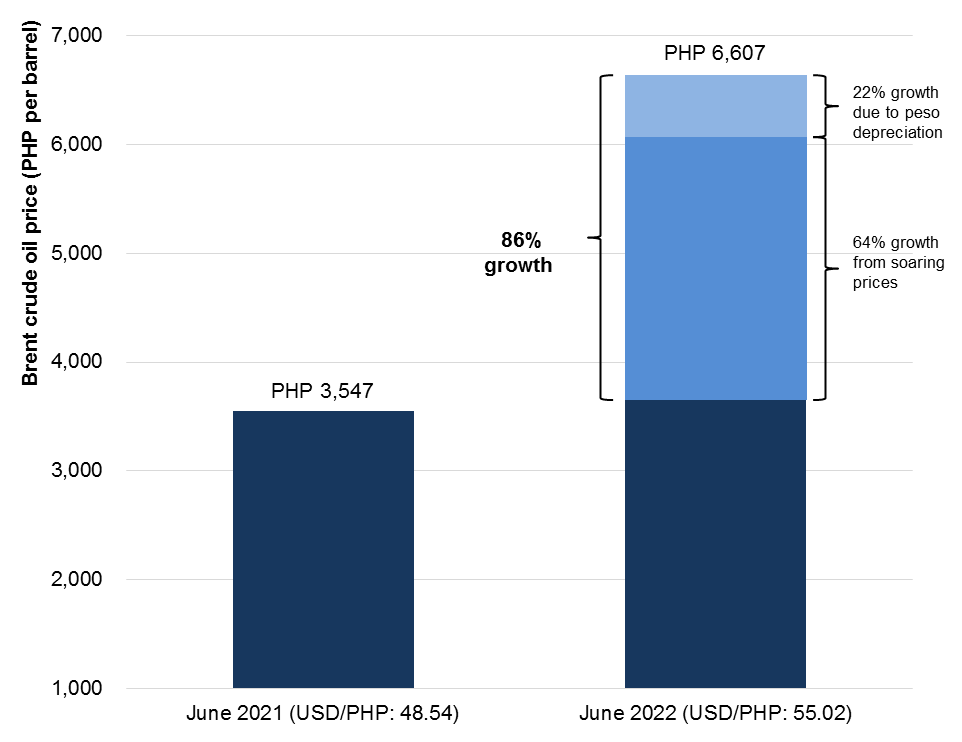 The peso depreciation exacerbated the oil price increase.
Policy actions
The BSP also needed to eventually raise policy rates to stabilize prices and the exchange rate. Doing nothing meant the possibility of capital flight due to higher rates of return for US investments (further noting that US investments are preferred than those of the Philippines as the former is seen as a "safe haven"), and dollars would leave the Philippines, thereby depreciating the peso even more.
A recent case in point would be BSP's off-cycle policy rate hike of 75 basis points (bps) to curb inflation and support the peso amid fears of more aggressive US Fed rate hikes in the face of a continuing US inflation surge.
In essence, we can expect more rate hikes from the BSP to manage inflation and, consequently, lend support to the peso for as long as global inflation continues to escalate and the US maintains its hawkish policy stance.
This was emphasized by the Bangko Sentral ng Pilipinas (BSP) Governor Felipe Medalla in the Post-SONA Economic Briefing on July 26, 2022, where he signaled further hikes in the coming months.
To sum it up, the ongoing supply-side inflationary pressures have prompted the Fed to hike interest rates, resulting in a weaker peso, which in turn worsens our domestic inflation woes as imports become more expensive. This has triggered the BSP to hike policy rates as well to temper capital outflow, slow down inflation, and prevent the peso from falling further.
ANNA ISABELLE "BEA" LEJANO is a Research & Business Analytics Officer at Metrobank, in charge of the bank's research on the macroeconomy and the banking industry. She obtained her Bachelor's degree in Business Economics from the University of the Philippines School of Economics and is currently taking up her Master's in Economics degree at the Ateneo de Manila University. She cannot function without coffee.
Read More Articles About: