Where are global food and energy prices headed in 2023?
Food and energy commodity prices are seen easing in 2023 given projections of an economic slowdown and weaker global demand. Nonetheless, risks remain and much depends on how the world copes with the ongoing challenges.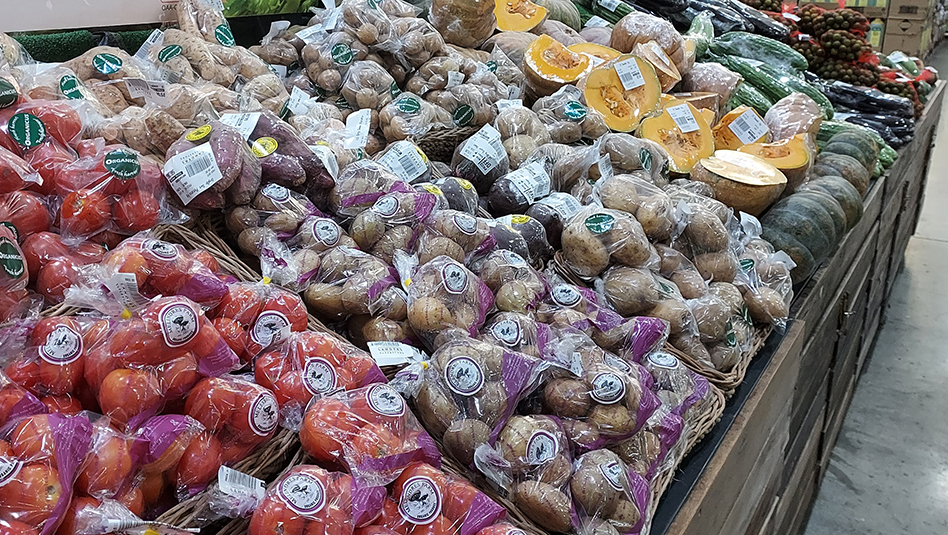 As the world fully reopened and learned to coexist with COVID-19 in 2022, economies were greeted with challenges as the rebound in demand amid supply chain disruptions shook the global markets.
In particular, we've seen energy and food commodity prices soar to record highs, which has elevated inflation globally.
Energy commodities
Brent crude averaging USD 64/barrel in 2019 peaked at USD 123/bbl in June 2022. European natural gas surged to USD 70/MMBtu (million British thermal units) in August 2022 from an average of USD 18/MMBtu in 2021 before the Russia-Ukraine conflict struck.
As demand for energy rose in lieu of Russian supply, Indonesian coal prices which were USD 121/metric ton (MT) in 2021 reached USD 321/MT in June 2022 and stayed around this level until they slightly eased in December 2022.
As main inputs of production, higher energy prices led to pump price hikes as well as higher transport fares and electricity costs in the country.
Food inflation
Supply chain disruptions and price upticks in agricultural inputs such as fertilizers, also a major input, eventually rippled to food prices. High fertilizer costs and weather disturbances likewise reduced the food supply, further pushing food prices up.
Food inflation in the Philippines reached 10.6% in December 2022, as vegetable prices grew by 32.4% year-on-year. Other food commodities such as corn, a main ingredient in animal feeds, likewise soared and remain elevated.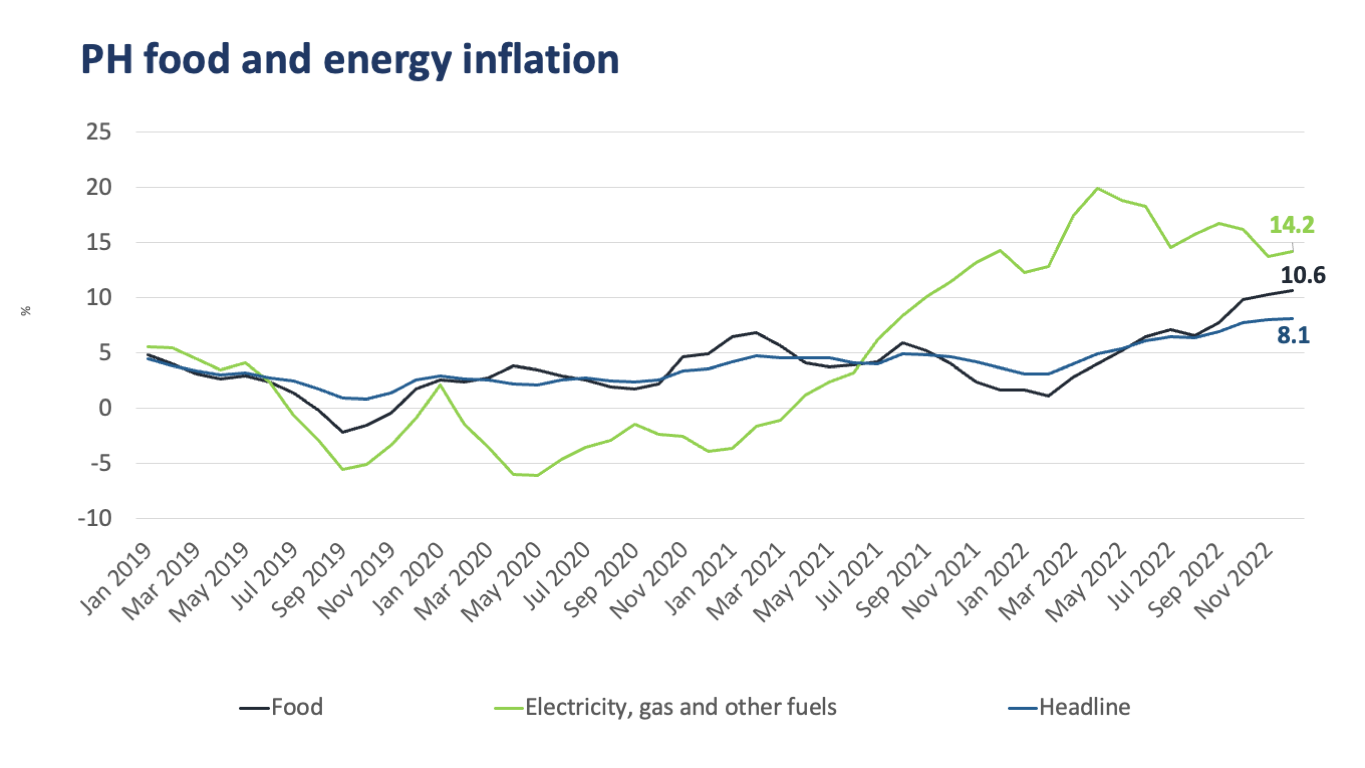 Philippine headline and food inflation reached their highest levels in December 2022, driven by higher prices of food commodities such as vegetables and tubers, rice, fruits, and nuts. The inflation of electricity, gas, and other fuels, though easing, remained elevated.
Nevertheless, most global commodity prices have since eased following their peak as demand weakened. Europe eventually stored enough energy for winter, which tapered natural gas and coal prices towards yearend. China's back-and-forth reopening and lockdowns throughout the year weakened demand pressure and somehow kept oil prices from soaring further. Recession jitters likewise moderated oil demand, thus easing prices.
Will this go on?
Despite aggressive monetary policy tightening by most central banks globally, including the Bangko Sentral ng Pilipinas (BSP), the fight against inflation is not yet won.
Energy prices may have eased, but they still haven't gone down to their pre-pandemic and pre-war levels. Moreover, much depends on how the advanced economies will navigate global commodity markets in 2023.
Europe's total shift away from Russian energy spells volatility next winter (see related article). China's economic comeback will also pose major challenges as it affects energy prices. Conversely, the projected slowdown in global output and subsequent softer demand could help lessen the inflationary pressures.
For the Philippines, much of the inflation pressure will still come from the supply side and external headwinds in 2023. Fertilizers will remain expensive compared with pre-pandemic levels, and electricity price hikes are still underway.
Nonetheless, the World Bank projects inflation to gradually moderate globally over the course of the year, but it expects underlying inflation pressures to persist.
INA CALABIO is a Research & Business Analytics Officer at Metrobank in charge of the bank's research on industries. She loves OPM and you'll occasionally find her at the front row at the gigs of her favorite bands.
Read More Articles About: