What to look forward to beyond retirement 
Depending on how you look at it, retirement can be exciting or scary. We have prepared a short guide to help you make your post-retirement years worthwhile and fulfilling.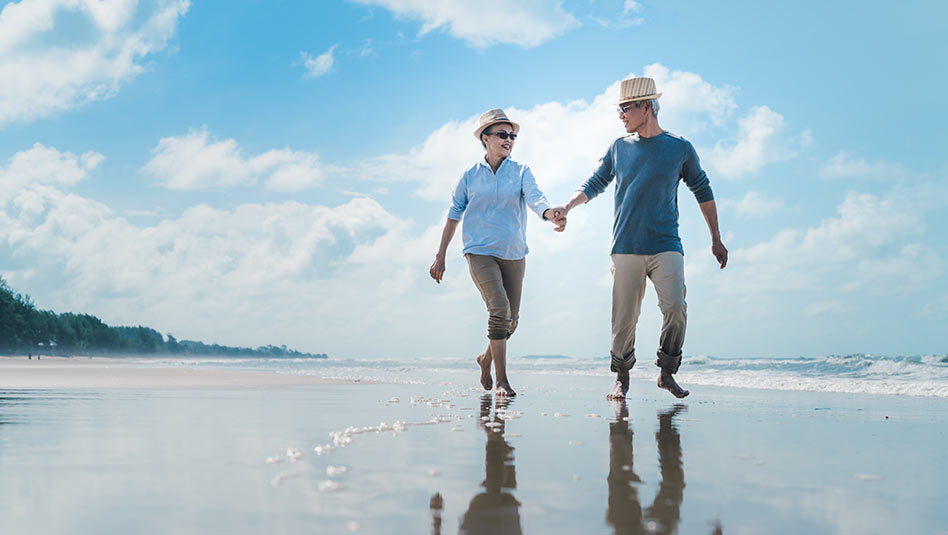 You may already have your retirement account set up in a diversified portfolio somewhere, accumulating wealth until you finally decide to retire for good. Perhaps you are looking for ideas on what to do with all of that along with your newfound time.
Many people who learn of financial literacy— including an increasing number of young adults—have retirement as the end goal of their financial journey. But few ever think about what they want to do after retirement. For many hardworking adults who have reached senior years, retirement turned out to be more challenging than they were led to believe.
In fact, a 2019 study in the UK showed that many British pensioners found that the average retiree becomes dissatisfied with their life after only one year of retirement, and described the period as "boring," "lonely," and "quiet." The study also noted that the biggest drawbacks of retirement were financial difficulties, boredom, and isolation.
The transition into retirement can be both exciting and daunting, filled with uncertainty and anticipation. But it does not have to be boring or lonely. Instead of viewing retirement as the end of an era, it can also be seen as the beginning of a whole new chapter.
Consider your financial situation before retirement
Before hitting your senior years, it is important to consider how to manage and make the most of your retirement savings.
Create a financial retirement plan — Consult a financial advisor who can help you create a comprehensive retirement plan, which can help ensure you allocate your investments into assets that produce a steady income stream. The retirement plan should also include anticipated living expenses.
Get healthcare and life insurance — As you age, your healthcare needs may change, and it is vital to have adequate coverage to protect yourself from unexpected medical expenses. Research various healthcare plans and consider long-term care insurance to provide financial security in case you need assistance in the future.
Create an estate plan — It might be intimidating, and many people might prefer not to think about it, but this is the time to do so. Creating a will (a legally binding document) and establishing a power of attorney can help ensure that your assets are distributed accordingly to your beneficiaries.
Enter retirement with your passion
With your financial situation settled, it is time to think about what you want to do. Retirement provides an excellent opportunity to reignite your passions and pursue hobbies that may have taken a backseat during your working years.
Start a hobby — Whether it is painting, gardening, playing a musical instrument, or woodworking, engaging in activities that bring you joy and fulfillment can enhance your life. Even if you had already been doing them before retirement, consider this time to be your chance to pursue your passion to the next level.
Join social clubs — Share your interests with others. With social media apps, finding a community of like-minded individuals near you is easy and it can be a stepping stone for learning and growth.
Study again — Take the time to research workshops, classes, or online courses that can help you develop new skills or deepen your knowledge in areas that interest you. Even if you do not have a hobby, or know what sorts of activities you like, now is the perfect time to try. Prove to yourself that you can learn and accomplish new things regardless of how old you are.
Travel – Without work commitments or time constraints, you can embark on adventures you have always dreamed of. Whether it is a cross-country road trip, a tropical beach vacation, or a journey to far-off lands, retirement opens a world of possibilities.
Retirement does not need to mean the end of your personal growth. In fact, there is no better time to explore new interests and expand your knowledge.
Retirement is far from the end, so think of it as the beginning of an exciting new chapter in your life. Whatever you choose to do, remember that this is your time to savor and celebrate the achievements you have made over the course of a lifetime.
Seize the moment and make the most of the many years to come. You have earned it.
Read More Articles About: