What could China's growth target mean for us? 
China has set a conservative economic growth target for 2023 which signals a softer-than-expected rebound. Nonetheless, growth is still underway with spillover benefits for the Philippines.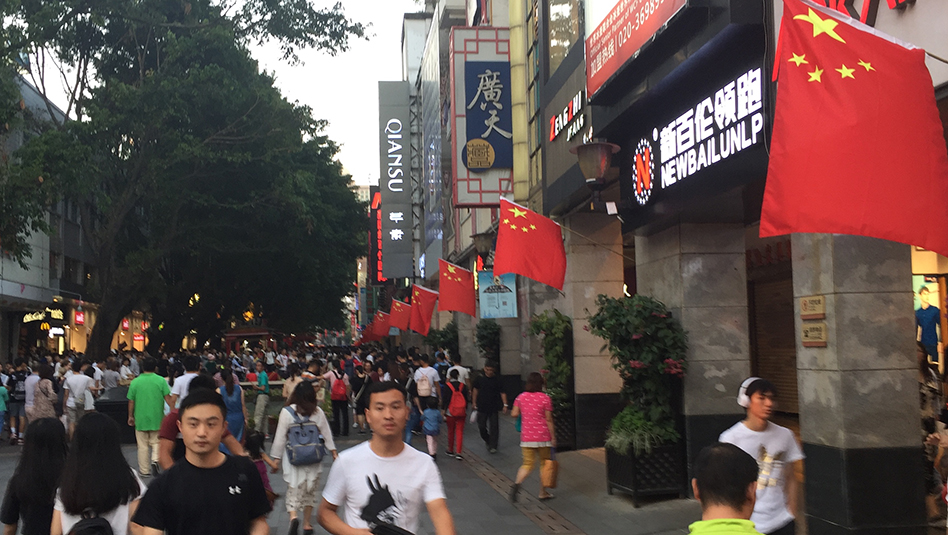 In its recent National People's Congress (NPC) where key economic targets for the year were outlined, China set a conservative economic growth target of around 5% for 2023 – the lowest target it has set in history. This came after it missed its growth target of 5.5% in 2022 and landed a 3% GDP growth (see figure 1 below).
Since China's pivot from its zero-covid policy, the world has been keenly looking out for its next moves. Understandably so, given how significantly the country weighs in on global growth and commodity market movements. Given recession worries and projected slowdown of advanced economies, China's comeback is expected to propel global demand.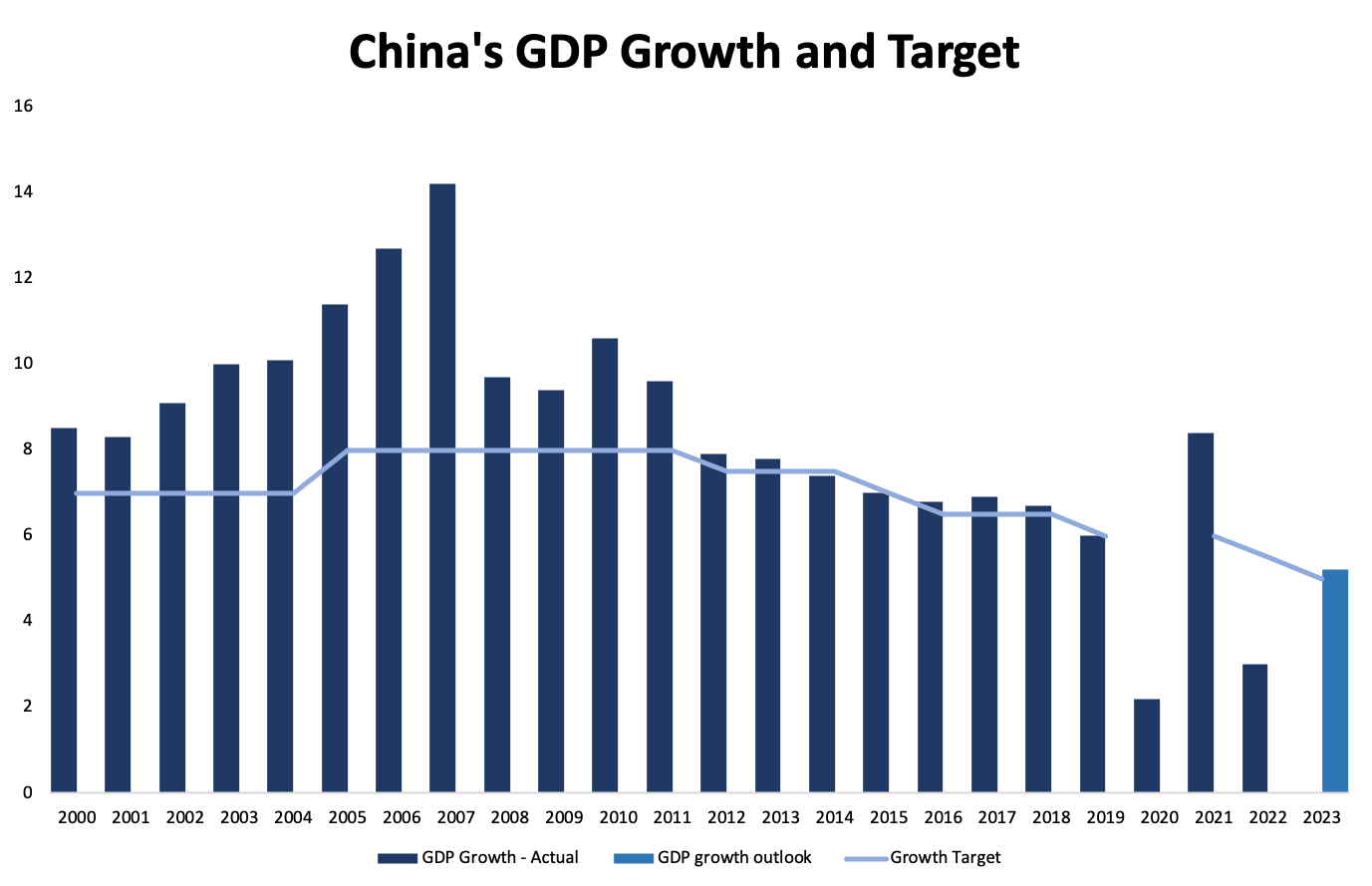 While China's rebound is expected in 2023, Chinese officials recognize the short and long-term risks ahead, such as the uncertain external environment, high inflation, its housing bubble, and declining workforce, which is why they set a cautious target.
But growth is still growth. Despite China's more muted growth outlook, the anticipated expansion is still higher than last year's 3%, which can still lend support to the global economy including the Philippines.
Moreover, this target may indicate a softer-than-expected comeback which may help ease inflation worries given jitters about the impact of China's demand recovery to global prices.
What it means for PH
As one of the major trading partners of the Philippines, China's growth–modest or not–is a welcome development especially for our exports and the tourism industry. The growth momentum of Philippine exports to China was deterred slightly in 2022 on account of the latter's weak demand last year (see Figure 2). But demand may start to pick up again as China's consumption recovers.
A recently signed Memorandum of Understanding (MoU) on Electronic Commerce Cooperation between China and PH may also further boost trading activity.
Moreover, Chinese tourists are set to return to the international travel scene. Chinese tourist arrivals to the Philippines have dipped since 2020 (see Figure 3) but a rebound could spur a faster recovery for the PH tourism industry.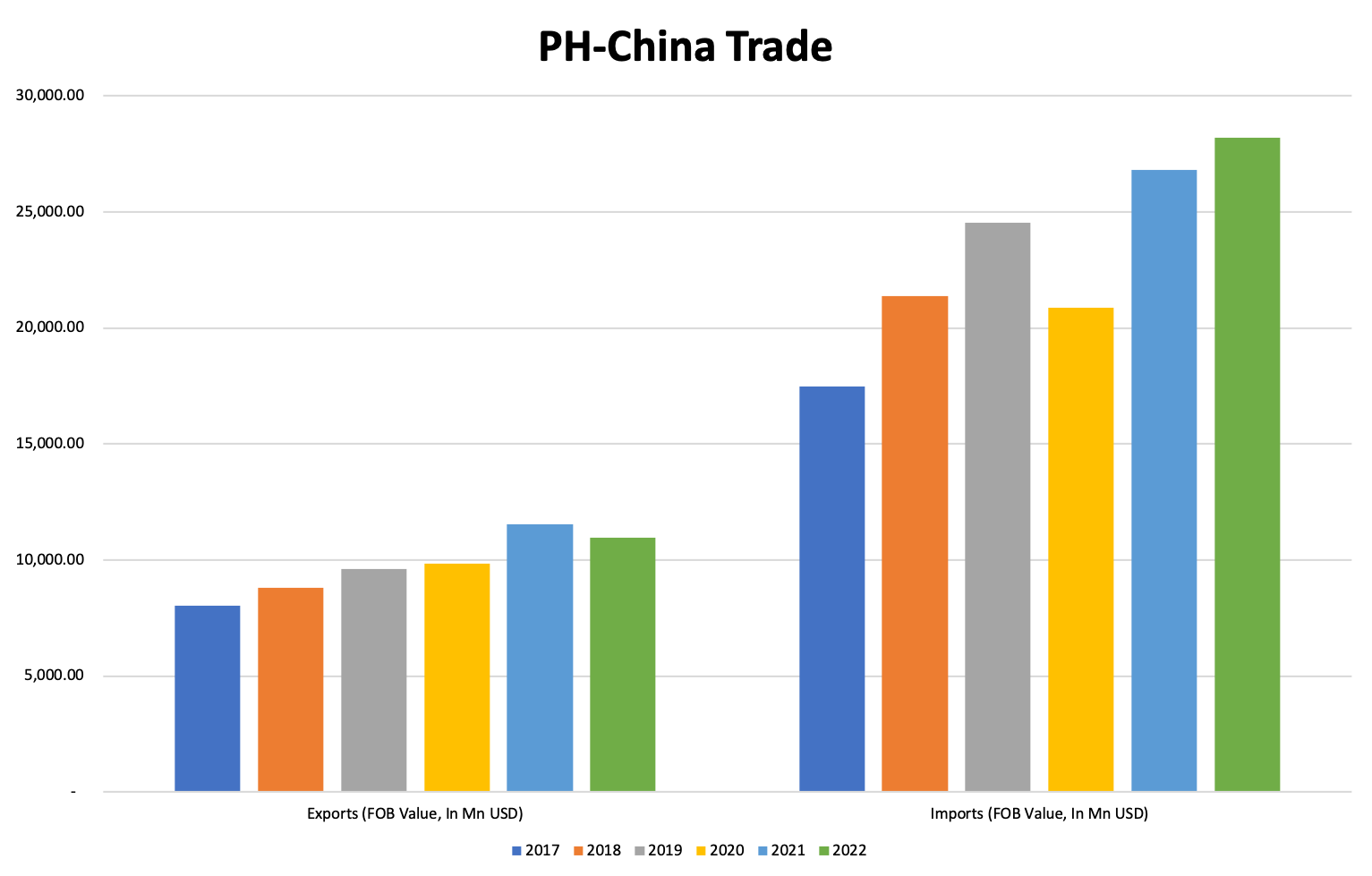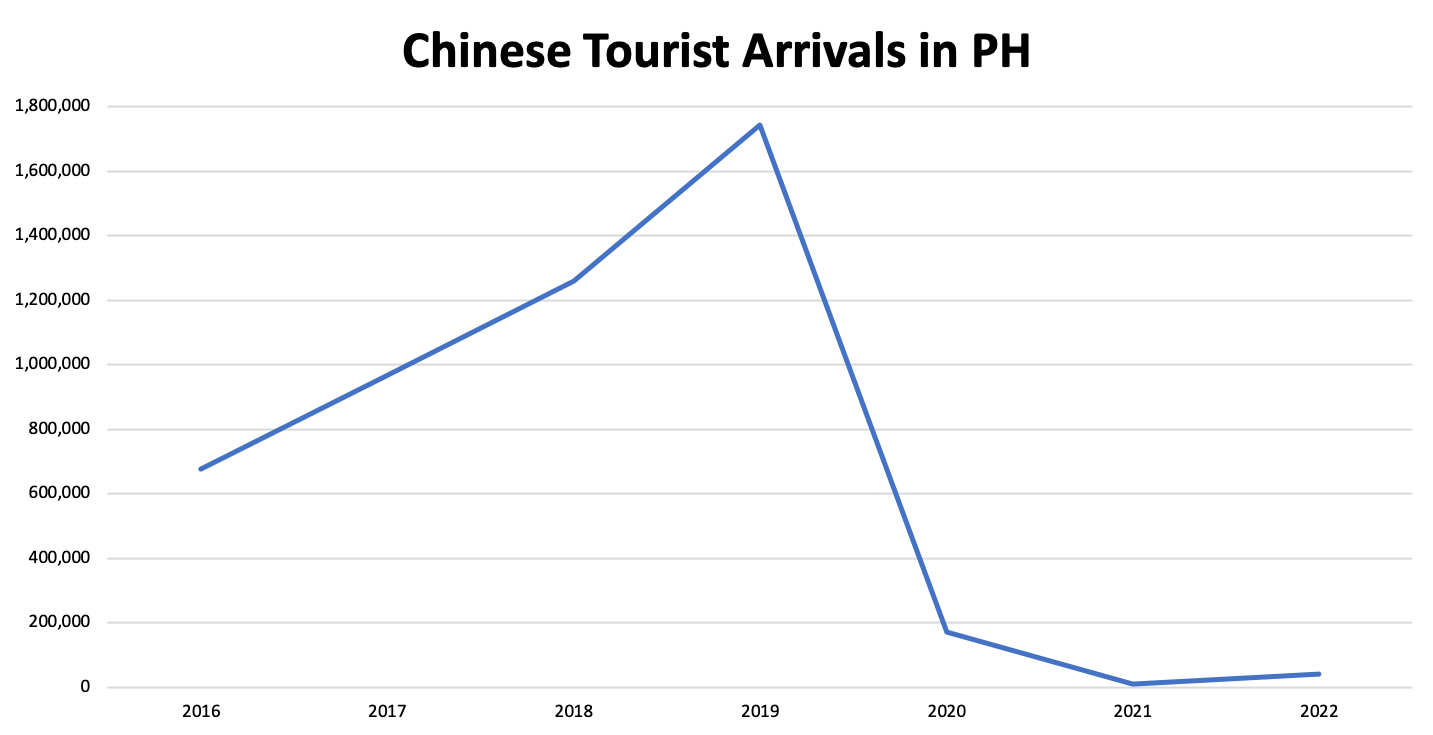 We've noted in our previous article that much depends on how China will manage its pivot, and their recently laid down plans moving forward seem to take cautious steps amid the domestic and global uncertainties at hand.
Nevertheless, China has been showing signs of recovery. Retail sales are up based on their Jan-Feb 2023 data, their manufacturing data have exceeded expectations, and their credit growth back on the rise (per Bloomberg data).
China is indeed back, growth is underway, and spillover gains are expected.
INA CALABIO is a Research & Business Analytics Officer at Metrobank in charge of the bank's research on industries. She loves OPM and you'll occasionally find her at the front row at the gigs of her favorite bands.
Read More Articles About: