Unlocking the full power of your credit card
Understanding rewards systems behind credit cards can help you select the appropriate card that you can maximize for your lifestyle needs.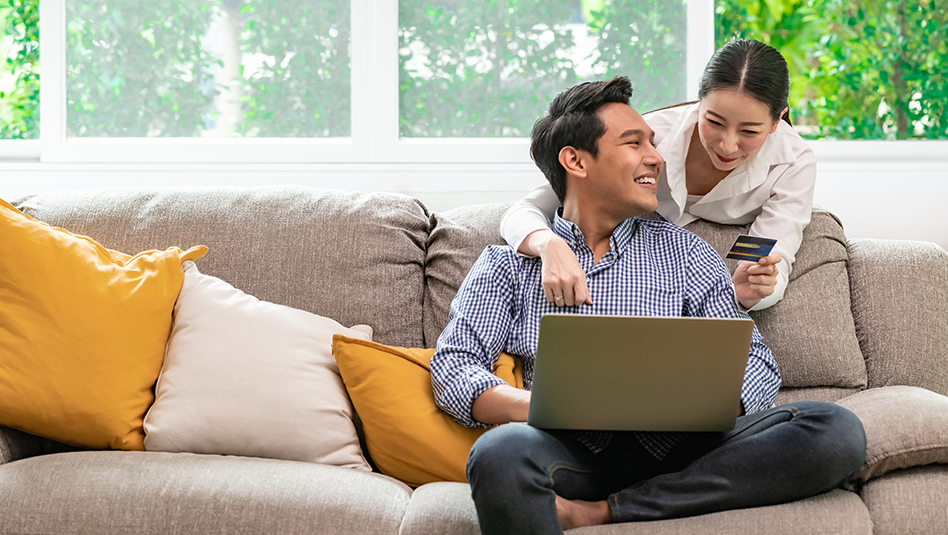 Most people are afraid of using credit cards because of this myth that they might overuse it and incur huge debts. This explains why credit card penetration in the Philippines is still very low.
But for many users, credit cards are a potent instrument of financial management. If used with spending awareness and with caution, users can maximize their credit cards to increase financial mobility, provide access to new avenues of investment and financing, and can even boost their standard of living.
There are incentives to using credit cards, such as 0% interest financing, free airline flights, or free shipping on online orders–the benefits of spending using your credit card.
Banks and credit card companies often give such rewards to clients as a carrot-on-stick to use their cards regularly. And if you play your cards right, you can get a line of credit that works perfectly with your spending habits and personal preferences available.
Types of credit card rewards
There are four main types of rewards systems offered by banks.
1. One of the most popular is cashback rewards that give you a percentage of your spending back as cash or statement credits (the money that is kept in your credit card account and is deducted from your next billing statement). The cashback rate may vary depending on the spending category (e.g., groceries, gas, dining, etc.).
As the most common type of reward you can get, cashback rewards are tailored to offer simplicity and flexibility for every user. You can use cashback as a statement credit or deposit it into your bank account. However, cashback rewards typically have lower earning rates compared to points or miles systems.
2. There are also cards that offer point-based rewards. Under this system, you can earn points for each of your transactions. These points can be redeemed for various rewards, such as gift cards, merchandise, travel, or statement credits.
Points rewards systems often provide higher earning rates than cashback rewards and can be redeemed for a wide variety of things. Usually, the value of points can vary depending on the redemption option, and some rewards may require a substantial number of points.
3. For the more outgoing type of user, there are miles rewards systems, which are similar to points systems but are specifically geared toward travel rewards. You earn miles for every peso spent, which can be redeemed for flights, hotel stays, and other travel-related expenses.
This is perfect if you're a frequent traveler, as miles rewards systems can offer great value and help you save on travel expenses. As a downside, however, miles rewards can be difficult to redeem depending on your usage, and they may come with many restrictions, such as limited availability of available flights or blackout dates where promos are not valid.
4. Finally, perks rewards systems offer benefits and discounts on specific services or products, such as free checked bags on flights, hotel upgrades, or access to airport lounges. Perks rewards systems are the category of rewards where you can get valuable benefits and discounts tied to specific services or products to your bank or credit card provider.
Picking the right credit card
Given these four reward structures, you may already get an idea of what kind of credit card is best for you. But before you decide, keep in mind that there are also other factors that may come into play. Your credit score, for instance, plays a significant role in determining your eligibility for specific credit cards. Higher credit scores typically grant access to cards with better rewards and lower interest rates.
Furthermore, in deciding the type of credit card to use, you need to determine your goal for your using one. Analyze your spending habits to determine which rewards system will provide the most value. For example, if you spend a lot on groceries and gas, look for a card that offers higher rewards in those categories. Do you travel a lot? Get a card that has a miles reward system you like.
Consider what you want to achieve with your rewards. If you prefer cashback, look for a card with a high cashback rate on your most frequent spending categories. Finding a loyalty program that is suitable for your shopping habits is your best bet.
When comparing credit card offers, keep the following tips in mind:
Read the fine print: Carefully review the terms and conditions of each card, including fees, interest rates, and reward redemption restrictions.
Compare rewards earning rates: Look for cards that offer higher rewards rates in the categories you spend the most on.
Consider sign-up bonuses: Some cards offer lucrative sign-up bonuses for new cardholders who meet a minimum spending requirement within a specific timeframe. These bonuses can provide a significant boost to your rewards balance.
Research redemption options: Investigate the redemption options for each card's rewards system and compare the value of the rewards based on your preferences.
Evaluate additional benefits: Some cards offer additional benefits, such as travel insurance, purchase protection, or extended warranty coverage. Consider these perks when comparing offers.
Maximizing your rewards
Once you have signed up for a credit card and have started using it, follow these tips to make sure you get the most out of your rewards:
Pay your bills with your credit card: If possible, pay your bills (utilities, insurance, etc.) with your credit card to earn rewards on these expenses. However, ensure that the service provider doesn't charge a fee for using a credit card.
Understand the value of your points: The value of your points or miles can vary depending on the redemption option. Research the different redemption options and their values to ensure you're getting the most out of your rewards.
Monitor your rewards balances: Regularly check your credit card rewards balances to ensure you're aware of your earnings and can plan for redemptions.
Set up alerts: Some credit card issuers allow you to set up alerts for when your rewards balance reaches a specific threshold. Use these alerts to stay informed about your rewards.
Be aware of expiration dates: Some credit card rewards may expire if not redeemed within a certain timeframe. Keep track of any expiration dates to avoid losing your hard-earned rewards.
From cashback and travel rewards to exclusive perks and discounts, credit cards offer more than just a convenient payment method.
By understanding spending habits, choosing the right rewards system, and maximizing earnings and redemptions, savvy credit card users not only can boost their financial flexibility, but unlock a world of benefits.
Read More Articles About: