Investment Tips
3 MIN READ
Two investment strategies amid uncertain markets
Some investors may still feel apprehensive even after the US averted a debt ceiling disaster. Still, our chief markets strategist suggests to remain opportunistic, to think long term, and to consider these two ways to make money.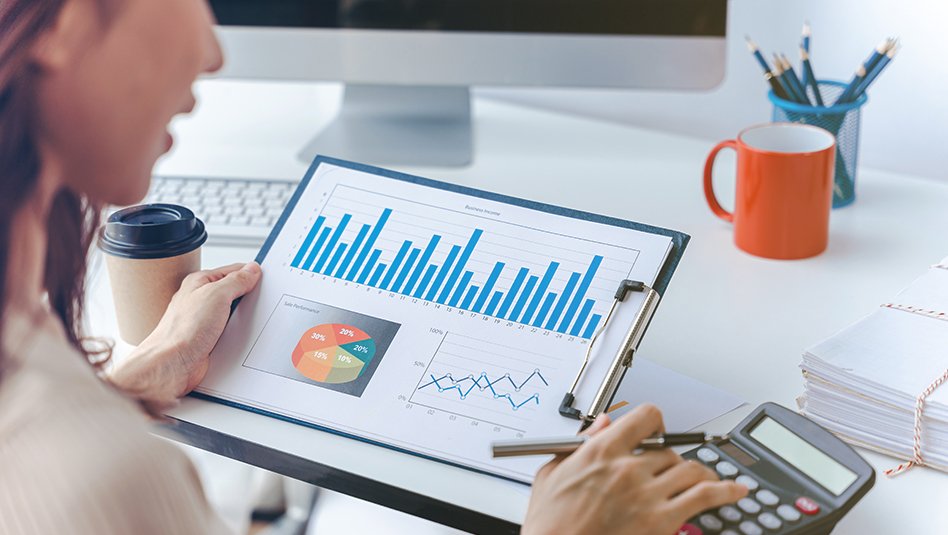 Americans and most of the world may be singing hallelujahs after US lawmakers finally passed a bill raising the debt ceiling. Whew! Imagine the repercussions in markets across the globe.
Yes, there are still other things to worry about. Inflation is not quite tamed yet. A severe El Niño may yet scorch economies. China's economic recovery is sputtering. Simmering geopolitical tensions continue to stir up an undercurrent of anxiety.
And yet, amidst all this uncertainty, there are still opportunities to make money. Ruben Zamora, Metrobank's chief markets strategist, said investors can look into both fixed income instruments (or bonds) and equities.
In a recent interview with Salve Duplito, an award-winning print and broadcast journalist, he explained the wisdom of these two strategies, which he reiterated in a separate interview with Wealth Insights.
"Interest rates are likely approaching their peak," he explained. "Yields on government bonds have fallen from the highs of November 2022. These are the rates of return from lending money to someone, in this case, the Philippine government."
Go for longer-term bonds
"In mid-November last year, the yield on, say, the 5-year bond was over 7% compared to 5.5% now," he said. "When there's a lot of demand for a bond, the price of that bond goes up and, in turn, the yield on that bond falls. This is what's called the 'inverse relationship' between the price of bonds and the yield on those bonds. That is, they move in opposite directions."
But where are the opportunities? For Zamora, you can find them in longer tenor bonds.
"We're looking at 5-, 7-, and 10-year bonds. Why would you want to do that? Well, over the next 12 months, we expect bond yields to continue falling in step with inflation, which is set to decline steadily. So you would want to lock in these higher yields soon."
"We expect fresh government bond supply to hit the market in the next few months, which could potentially push yields a bit higher than current levels. We see this as a good opportunity to lock in long-term bonds at better yields," he said.
Undervalued stocks
Opportunity lurks in the stock market, too. Zamora said valuations don't reflect the true value of many stocks on the Philippine Stock Exchange.
"When it comes to exposure in the stock market, you have to take a long-term view. We've been registering good earnings even through the pandemic years. It's been quite resilient. We didn't see a lot of companies go kaput," he said.
"We take advantage of opportunities. Uncertainty may look scary, but market volatility creates opportunities."
When asked what sectors he recommends, he says financials and energy look most promising.
Sectors that support the economy
"Financials, including banks, will do well because of the higher rate environment that tends to improve what we call interest margin, that spread between what banks are generating from loans vs. what they are paying for deposits. That's the way banks are supposed to generate commercial return," he said.
"We also like power in a way because in a fast-growing economy, you need power. Power companies tend to also be dividend payers, and that's a nice support for the stock. You just need energy to drive growth and banks to finance that growth. These are the sectors that should do well over time," he said.
In a nutshell, invest in long-term bonds to lock in the high rates before yields decline further, and invest in the financial and energy sectors when putting money in the stock market.
Of course, you may consult your investment advisor for specific picks. If you are a Metrobank client, call your relationship manager or investment specialist.
(If you wish to watch the interview of Salve Duplito with Ruben Zamora, please click here.)
ANTHONY O. ALCANTARA is the editor-in-chief of Wealth Insights. He has over 20 years of experience in corporate communications and has a master's degree in technology management from the University of the Philippines. When not at work, he goes out on epic adventures with his family, practices Aikido, and sings in a church choir.
Read More Articles About: