Tourism and revenge travel: catalysts for growth
Waning COVID-19 cases and relaxed travel restrictions have prodded people to take long-postponed trips. It's good for the economy, but will this last?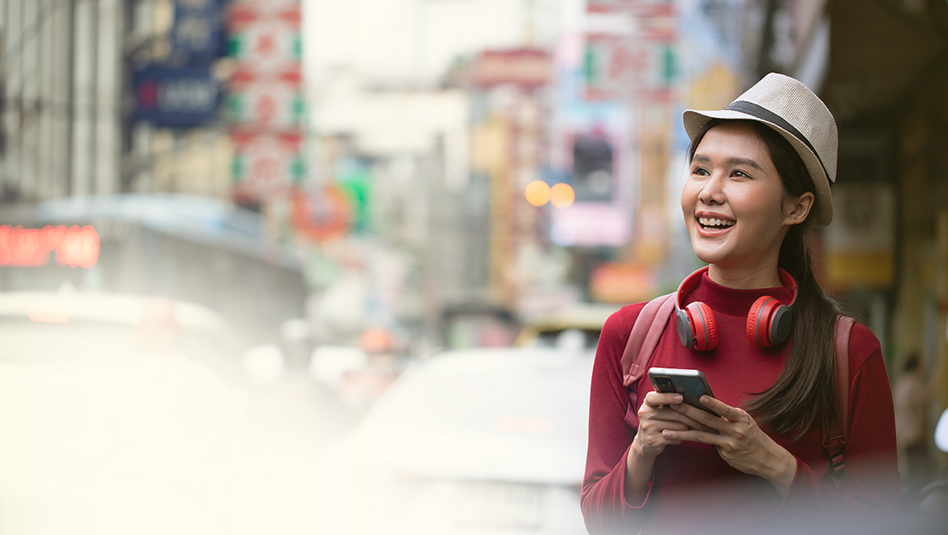 Before the pandemic, tourism had been a prominent part of the Philippines' economic landscape. Its contribution to the country's gross domestic product (GDP) had been increasing from 2009 to 2019 based on data from the Philippine Statistics Authority (PSA).
From a 12.9% share of GDP in 2019, it drastically went down to 5.1% and 5.2% in 2020 and 2021, respectively. What role exactly does tourism play in economic growth?
First, tourism helps with exports. Inbound tourism expenditure, that is, the expenditure of non-resident visitors (either foreigners or Filipinos permanently living in other countries), makes up a portion of exports, which boost the country's GDP.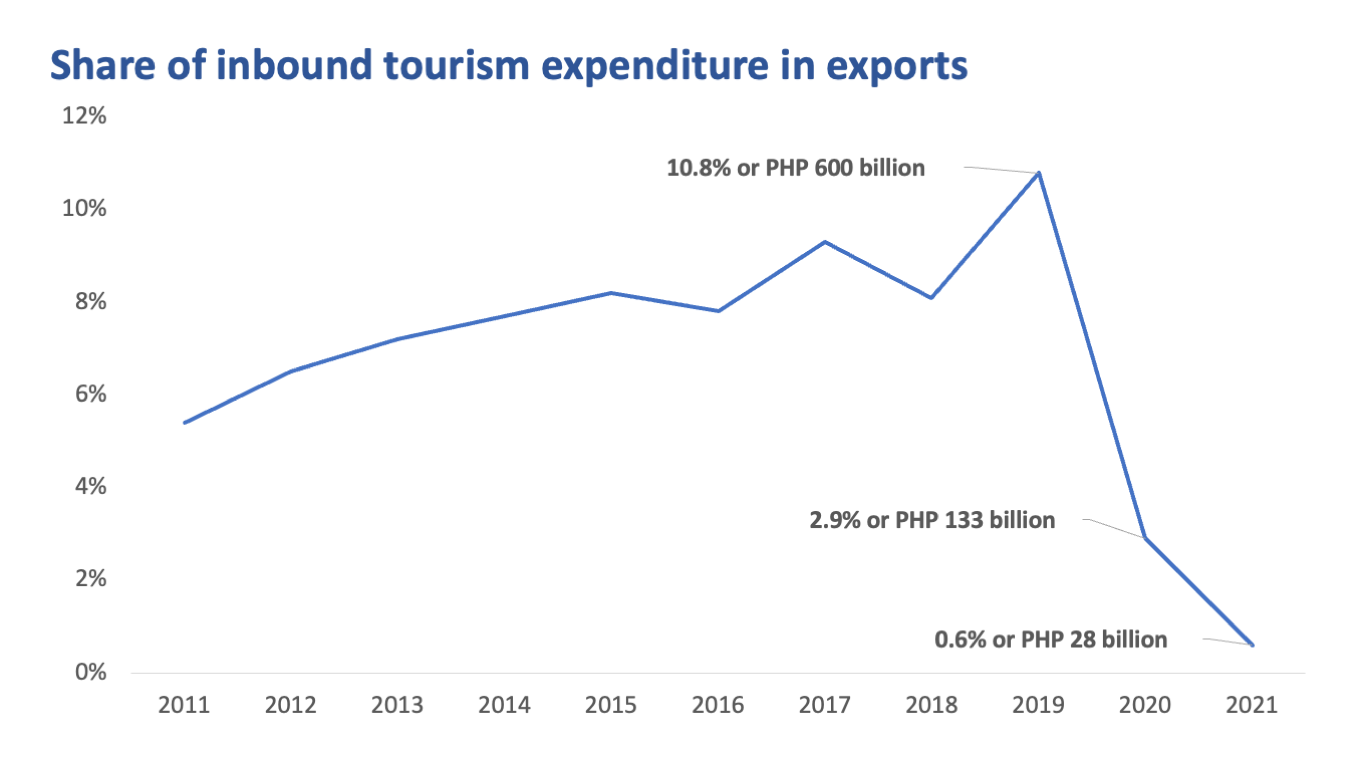 Inbound tourism expenditures in the Philippines by non-resident visitors contributed a significant 10.8% to exports in 2019. However, because of the pandemic and stringent international travel protocols, it plunged to only 2.9% in 2020 and a measly 0.6% in 2021.
Second, domestic tourism expenditure, or tourism-related expenditures of a resident visitor (i.e., a Filipino citizen) within the Philippines, forms a part of consumption, which is also a driving component of GDP.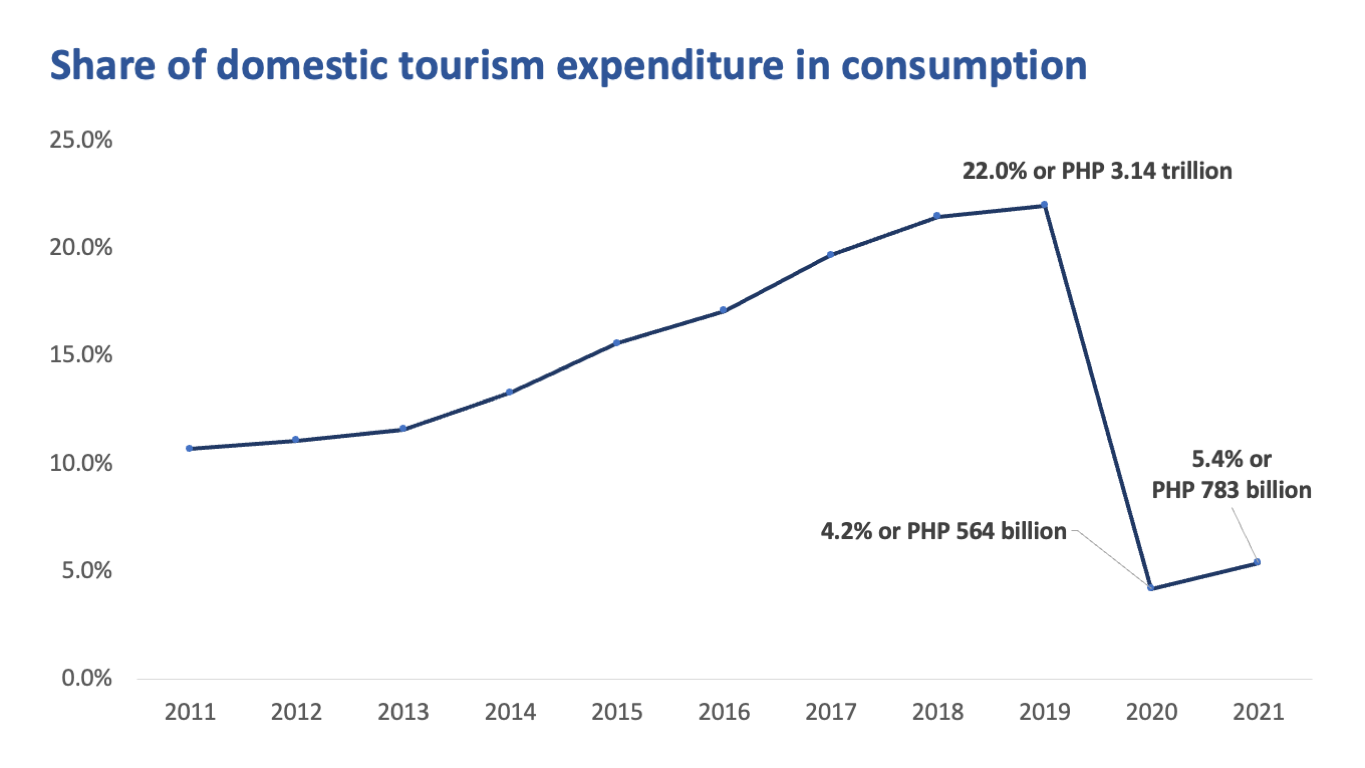 The contribution of tourism expenditures to consumption by Filipino residents visiting other parts of the country peaked in 2019 but substantially dropped in 2020 owing to strict local mobility curbs. However, it improved marginally in 2021 as local travel restrictions relatively eased.
In 2022, efforts to improve the tourism industry were undertaken by the government to help in the country's recovery. The Philippines started to allow nationals from visa-free countries to enter, and borders have been opened to all nationals to ramp up inbound tourism.
Additionally, unvaccinated foreigners are now allowed to enter, needing only a negative antigen test. The peso's weakness likewise plays to the advantage of the tourism sector, as goods and services in the Philippines are valued cheaper, which may encourage foreign nationals to travel here.
More LGUs also relaxed their travel restrictions for resident visitors, a plus for domestic tourism. Add to that the ongoing talks between the Department of Tourism (DoT) and the Department of Interior and Local Government (DILG) to lift individual restrictions implemented by different LGUs and have a uniform national policy. This could further bolster consumer spending, which accounts for three-fourths of GDP.
There is no doubt that the economic reopening and the subsequent easing of mobility curbs have been effective. From 1.48 million tourist visitor arrivals in 2020 to a low of around 164,000 in 2021, the government targeted tourist arrivals at 1.7 million for this year.
Surprisingly, from February 3 to November 13, the Philippines already logged 2.03 million tourists, according to the DoT, exceeding targets. This would most likely translate to improved inbound tourism expenditures and, hopefully, exports. This, however, is still far from the 6.76 million pre-pandemic tourist visitor arrivals from February to November 2019.
To add to this, this year's Philippine Travel Exchange (PHITEX), the largest government-led travel trade event, produced a record-breaking PHP 172 million in business sales in just two days. This is a major annual marketing event scheduled last October that encourages Philippine sellers to endorse competitive Philippine tourism packages and tourist destinations to tourism stakeholders and qualified buyers.
The robust and higher-than-expected sales only go to show that people are willing to spend and are very eager, as of now, to travel. Sure, easing COVID-19 infections and relaxed travel protocols have indeed spurred revenge travel, as people have not been able to travel for more than 2 years. But how long can this be sustained?
With the current economic climate here and globally, we must be wary of the possible risks to tourism and its recovery, especially the high-inflation environment and the likelihood of a global recession. These could tone down travel in general.
For now, let's hope that the people's eagerness to travel will sustain the momentum of revenge travel and the tourism sector.
ANNA ISABELLE "BEA" LEJANO is a Research & Business Analytics Officer at Metrobank, in charge of the bank's research on the macroeconomy and the banking industry. She obtained her Bachelor's degree in Business Economics from the University of the Philippines School of Economics and is currently taking up her Master's in Economics degree at the Ateneo de Manila University. She cannot function without coffee.
Read More Articles About: