The new Israel-Palestine conflict and its economic implications 
The Israel-Palestine conflict further escalated as Hamas militants launched attacks inside Israel over the weekend. While local markets appear generally calm, inflation-watchers will closely monitor how this progresses.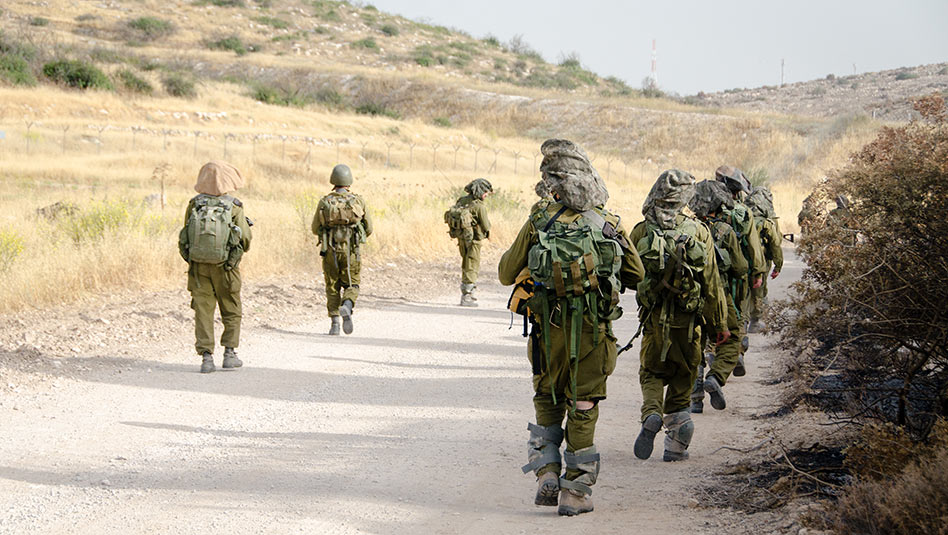 On the morning of October 7, Hamas militants launched a coordinated attack on nearby areas inside Israel, killing more than 3,000 in what is described as the worst escalation of the conflict between the Israel and Palestine. Infiltrating the Gaza border by land, air, and sea, the armed militias overran some Israeli communities outside the Gaza strip, resulting to multiple casualties, hostage taking, and damages.
Hamas attributed the attack to longstanding tensions, particularly the Al-Aqsa mosque dispute, attacks between Israelis and Palestinians, and the ongoing Gaza blockade. As a result, Israel declared a "state of war" and vowed retaliation for the attack.
Markets appear calm
While the dust has yet to settle on the recent fighting, investors appear to be brushing off worries on the Israel-Palestine conflict. Markets in Asia appear generally calm. While Wall Street adopts a wait-and-see approach to assess the potential risks associated with the ongoing conflict, US stocks still climbed as defense firms were at the forefront of the gains.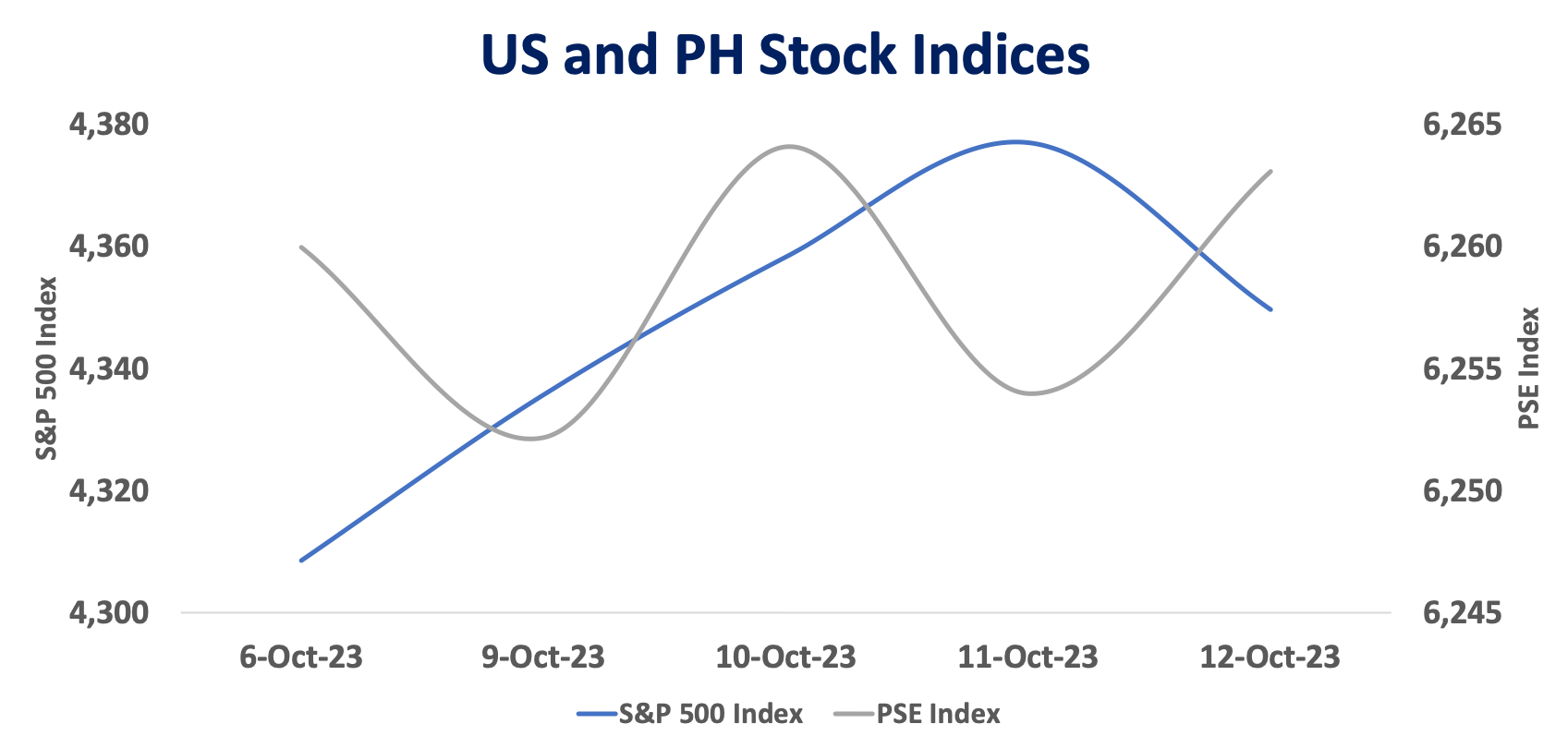 Both domestic and US stock market indices saw gains as markets shrugged off concerns regarding the Israel-Palestine conflict.
However, oil has risen by more than 4% as players price in a potential escalation of the conflict. Overall, the impact on oil prices is expected to be limited unless the conflict escalates further, as neither Israel nor Palestine are major players in the oil market.
Meanwhile, gold is up 1%. The volatility index (VIX) remains quiet while the USD/PHP remains at PHP 56.70-56.78.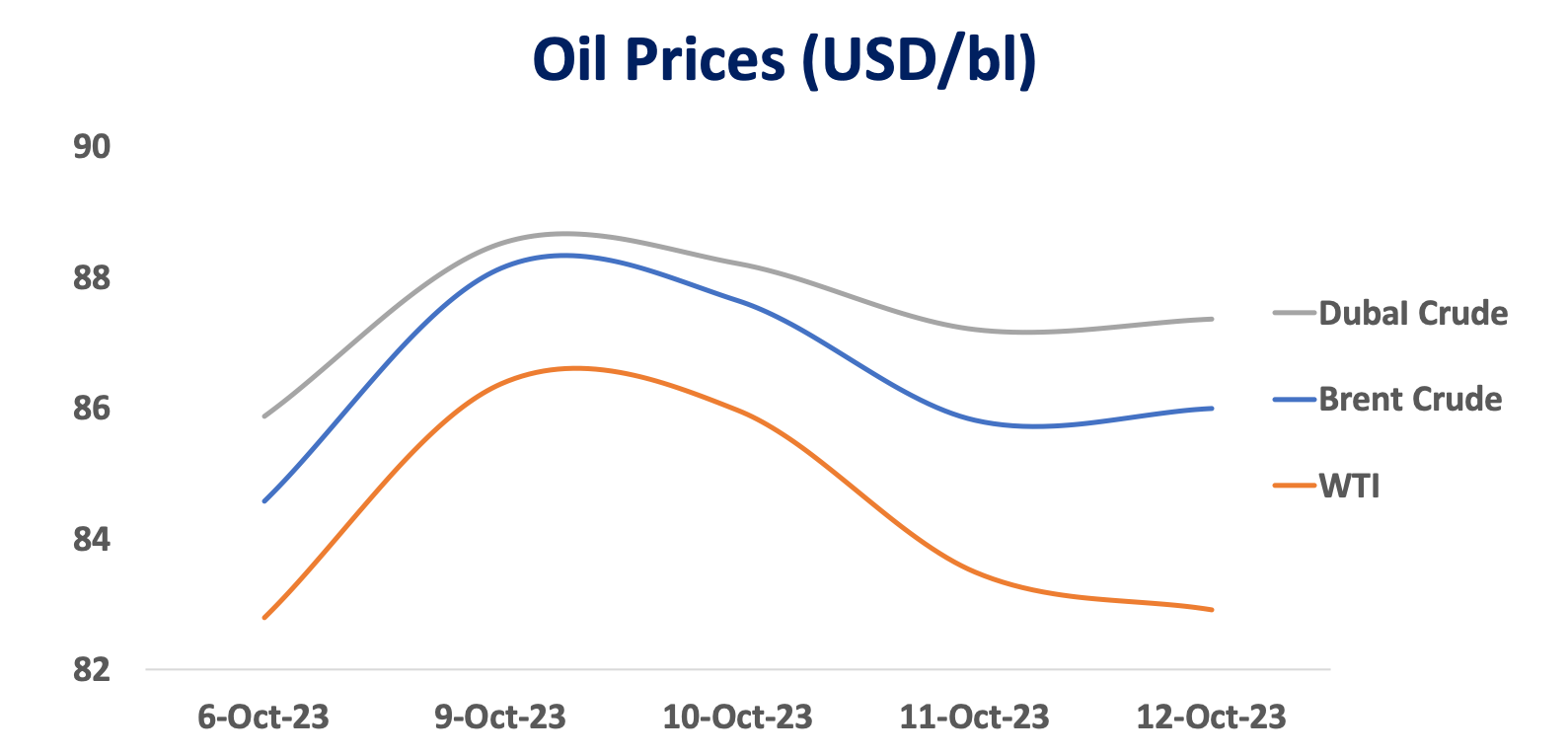 Oil prices jumped by over 4%, but markets view this as a knee-jerk reaction.
Moving forward
Near-term volatility is expected, which could lead to oil price rebounds and negative investor sentiment as the Israel-Palestine conflict adds pressure on the already-tight oil supply situation. The conflict between Israel and Hamas is not new to the world, but an escalation of the conflict could draw the involvement of other parties sympathetic to both sides, adversely complicating the issue.
Inflation-watchers will be closely monitoring how the conflict progresses as they chart their respective monetary actions. These events, overall, warrant vigilance and prudence.
ANNA DOMINIQUE CUDIA, MBA, CSS, is the Head of Markets Research at Metrobank's Trust Banking Group, spearheading the generation and presentation of financial markets insights to internal and external clients. She used to be with Metrobank's Investor Relations, where she brought in international awards and took part in various multi-billion peso and dollar capital raising activities. She has a Master of Business Administration (Finance) degree, with distinction, from the University of London, and a Bachelor of Science in Business Administration degree, cum laude, from the University of the Philippines. She also passed the exams for CFA Level I and SEC Fixed Income Market Salesmen (FIMS), and is a Certified UITF Sales Person (CUSP) and a Certified Securities Specialist (CSS). She is a naturally curious person and likes to travel here and abroad.
SOPHIA THERESE "PIA" BONIFACIO is a Research Officer at Metrobank's Trust Banking Group, covering macroeconomic research and the consumer sector. She obtained her Bachelor's degree in Economics with a Specialization in Financial Economics, cum laude, from the Ateneo de Manila University and is a Certified UITF Sales Person (CUSP). On the daily, Pia spends her time with her best friend – a 9-year-old Chow Chow named Yao Ming.
Read More Articles About: