Investment Tips
2 MIN READ
Technical Analysis: "Higher-for-longer" reality spooks markets
With a resilient US economy, the US Fed is prepared for further monetary tightening.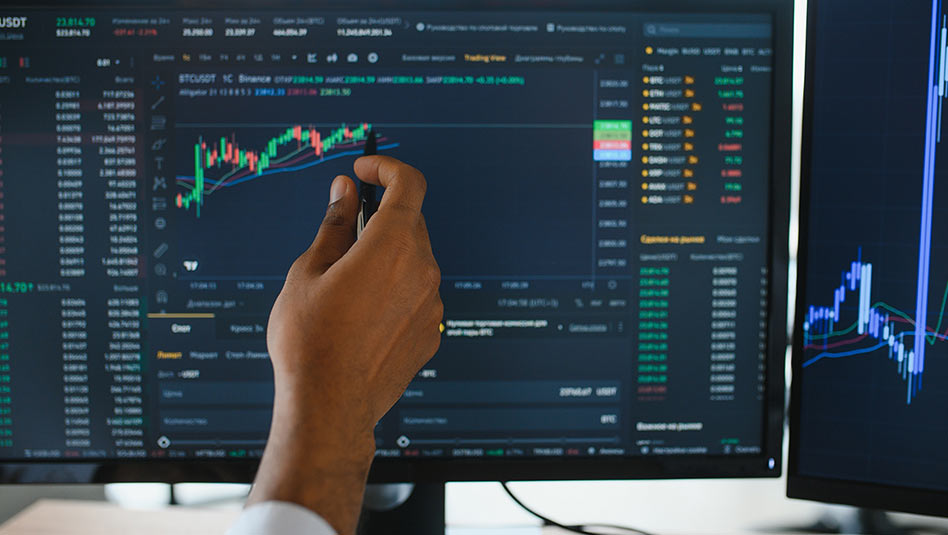 In the Federal Open Market Committee (FOMC) meeting recently, the US Fed left rates unchanged. However, it signaled a higher-for-longer stance and said that it is prepared to tighten further, or increase interest rates, if appropriate. Basically, a resilient US economy would result in further tightening.
Last year, markets were optimistic about a Fed pivot in 2023. The equity markets rallied on hope and optimism on policy easing, hence the mantra "bad economic news, is good news for markets." Now that the reality of the "higher for longer" is here, the scenario of another hike startled markets and triggered the recent selling.
The Fed's hawkish rhetoric has prompted volatility in the global markets. As a result, the S&P 500 has re-tested the 4,300 support amid the announcement.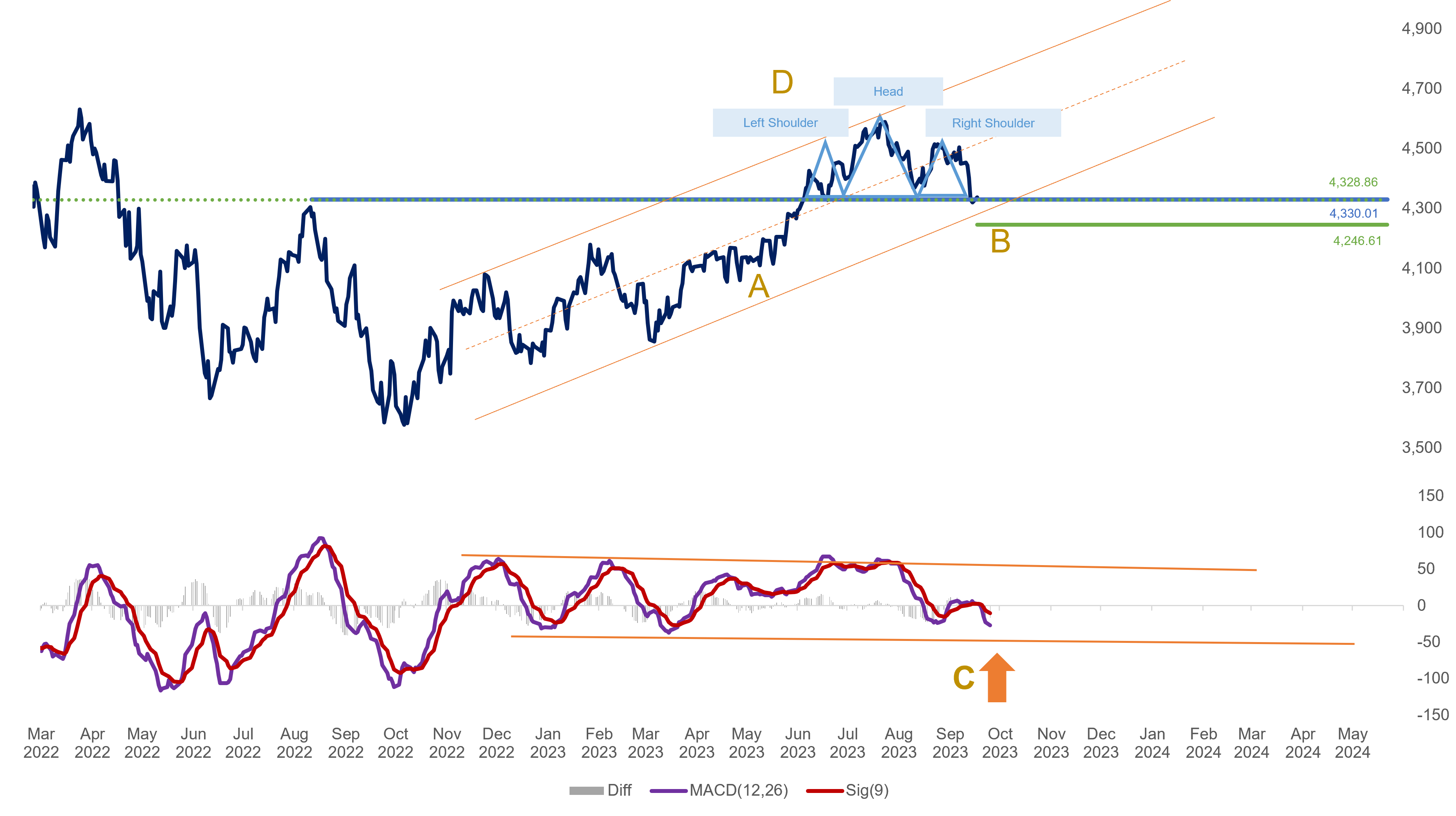 Looking at the technical movement
A. The S&P 500 remains bullish in the medium term as seen with the long upward channel.
B. The upward channel will break if price falls below 4,200.
C. Price may test the 4,200 level as momentum has a downside.
Make or break at 4,200
D. A topping pattern called the "head and shoulders" has emerged, but there is no sell signal generated yet. If price were to fall below 4,200, the drawdown target of 4,070 can be projected.
Takeaway
As the overall market remains bullish, pullbacks would be good re-entry levels for the S&P 500 given that the US Fed is near the end of its tightening cycle. A healthy pullback allows markets to set up for a year-end rally. However, the bullish view will quickly turn into a bearish one if the US economy tumbles into recession, and the market's mantra flips to "bad economic news is bad news for markets".
KYLE TAN is an Investment Officer at Metrobank's Trust Banking Group, managing the bank's offshore Unit Investment Trust Funds (UITF). He holds a Master's degree in Financial Engineering from the De La Salle University and is a Level 2 passer of the Chartered Market Technician (CMT) certification course. He spends his free time working out, training at the gun range, or hunting for rare Star Wars collectibles.
Read More Articles About: