Stock Market Weekly: Volatile market with upward bias from bargain hunting 
The release of GDP data and other key economic indicators for the second half of 2023 will be closely monitored this week.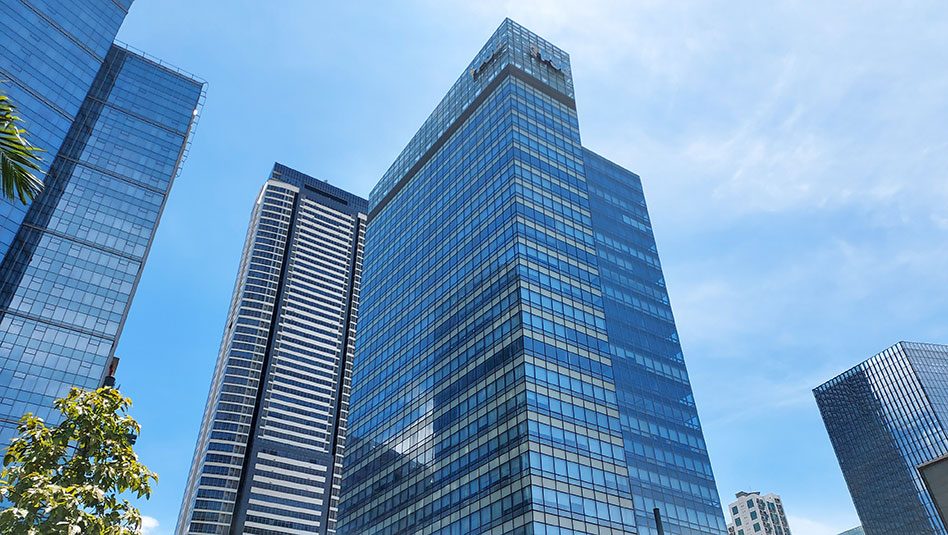 WHAT HAPPENED LAST WEEK
Last week, the Philippine Stock Exchange Index (PSEi) shed a hefty 174.42 points to close at 6,450.84 (-2.63% week-on-week). This is on the back of the spillover of negative sentiment from the unexpected US Fitch Ratings downgrade from AAA to AA+.
In addition, PSEi rebalancing trades, effective on Monday (August 7, 2023), further pulled down the local bourse on Friday's close. The market fell last week despite the improvement in the local Manufacturing Purchasing Managers' Index (PMI) to 51.9 in July from June's 50.9 as well as the better-than-expected local July inflation print at 4.7% vs. the consensus estimate of 4.9%.
WHAT TO EXPECT THIS WEEK
This week, we expect a volatile market with a slight upward bias amid the potential bargain hunting from last Friday's market-on-close trades. During the course of the week, there will be a slew of PSEi earnings announcements as well as the results of the MSCI Quarterly Index Review.
Furthermore, investors will be on the lookout for major economic data releases, such as the highly anticipated 2nd quarter 2023 local GDP results. The latter is estimated at 6.0%, the lower end of the 6.0-7.0% target of the government. Investors will price in the fifth consecutive week of fuel price hikes, with diesel expected to rise by PHP 3.70 – PHP 4.00 per liter.
On the international front, the market is expecting a faster US inflation print for July at 3.3% (Jun 2023: 3.0%) and will assess the direction of policy rate decisions moving forward.
Resistance: 6,600/6,750
Support: 6,200/6,400
ANALYSIS
Last week, the PSEi continued to drop, breaking below the previous support at 6,600. Furthermore, the market traded below key moving averages (50-day, 100-day, and 200-day) with the technical indicator moving average convergence-divergence (MACD) falling below the signal line.
We believe that should the PSEi continue its descent, it can retest the support levels next at around 6,400 to 6,200. Otherwise, should the PSEi bounce back and sustain its previous rally, it can retest the next resistance levels at 6,600 to 6,750, hence negating the current bearish sentiment in the market.
Lighten up if the PSEi bounces but fails to break above 6,750. Add to your position once the market decisively breaks above 6,750.
STOCK CALLS FOR THE WEEK
Aboitiz Power Corp/ BUY ON BREAKOUT | CONSENSUS TARGET PRICE: PHP 41.88
Aboitiz Power Corp. (AP) reported 1st half 2023 net income of PHP 17.8 billion (+79% y-o-y) and core net income of PHP 17.8 billion (+95% y-o-y) — ahead of consensus estimates — driven by fresh contributions from GNPower Dinginin Ltd. Co. (GNPD) and higher availability across AP's portfolio.
In terms of operational performance, AP's generation and retail electricity supply (RES) business increased capacity to 4,718 megawatts (MW) (+25% y-o-y). Meanwhile, AP's distribution business recorded an increase in energy sales by 7% y-o-y driven by residential and commercial segments amid the recovery of demand in areas affected by Typhoon Odette in 2022.
As for management guidance, energy sales from AP's hydro plants declined by 13%/5% y-o-y in 2Q23/1H23 due to lower water inflow amid the onset of El Niño –- in line with our view from the last report.
However, we expect AP's increased exposure to the spot market as well as the growth in contracted capacity to mitigate the impact of El Niño. Furthermore, AP has approximately 270 MW of projects expected to come online in the 2nd half of 2023 which can add fresh contributions to the company's earnings.
Accumulate once AP breaks above PHP 36.50. Set stop limit orders below PHP 33.80 and take profit at PHP 42.00/PHP 44.00.
Bank of the Philippine Islands/ BUY ON PULLBACKS | FMSEC Target Price: PHP 123.00
As mentioned in our report ("Another stellar quarter"), BPI's year-to-date revenues reached PHP 65.6bn (+13.8% y-o -y) as net interest income (+27.4% y-o-y to PHP 50.1 billion) grew on the back of a 9.2% expansion in average asset base and a 56-bp expansion in net interest margin (NIM) to 4.03%.
This offset lower Net Order Imbalance Indicator (NoII) (-15.4% y-o-y to PHP 15.5 billion) due to one-off gains last year. Excluding the latter, NoII would be PHP 2.2 billion (+16.3% y -o-y), led by an increase in fees from credit cards, various service charges, and securities trading.
Despite operating expenditure cost pressures (+21.4% y-o-y to PHP 31.4 billion), pre-provisioning operating profit (PPOP) grew 7.6% y-o -y to PHP 34.2 billion – in line with our estimates. The bank booked provisions of PHP 2.0 billion (-60.0% y-o-y) – behind our PHP 4.8-billion forecast for the full year.
Non-performing loan (NPL) ratio was at 1.88% (2Q22: 1.99%), with the NPL coverage ratio at 167.44% (2Q22: 170.7%). The bank's aggregate loan book rose 10.5% y-o-y to PHP 1.7 trillion, on loan growth in the corporate, credit card, and auto portfolios of 8.0%, 42.7%, and 20.4%, respectively. Deposits increased 7.6% y-o-y to PHP 2.1 trillion.
Accumulating once BPI pulls back to PHP 110.00 is advisable. Set stop limit orders below PHP 101.20 and take profit at around PHP 126.50. For long-term investors, our fundamental target price for BPI is PHP 123.00 (+8.37% upside from latest close).
Manila Electric Company/ BUY ON PULLBACKS |CONSENSUS TARGET PRICE: PHP 374.75
After consolidating within the PHP 278.00 and PHP 310.00 range, MER broke out and is currently trading on an uptrend channel. Furthermore, the counter is trading above key moving averages (50-day, 100-day, and 200- day), signaling that its uptrend may be sustained.
While MER is on an uptrend, there is a high probability that the counter will pull back before possibly resuming its ascent. This will allow traders or investors to accumulate at a more favorable risk-reward level. Moreover, MER's strong performance in the 1st half of 2023 was mainly driven by the generation segment on account of robust growth from PacificLight and positive contribution from Global Business Power (GBP), MGreen, and San Buenaventura Power Ltd. (SBPL).
In addition, energy sales volume reached an all-time high amid higher demand from residential and commercial segments. Given these, MER is projecting its energy sales volume to grow by 4-5% y-o-y in the 2nd half of 2023, bringing full year 2023 to 4%.
Accumulate once MER pulls back to PHP 335.00. Set stop limit orders below PHP 308.00 and take profit at PHP 385.00.
KEY DATA RELEASES
The key data releases this week are:
1.) PH exports YoY for June 2023 on Tuesday, August 8, 2023 (consensus estimate: -8.8%; May 2023: 1.9%)
2.) PH imports YoY for June 2023 on Tuesday, August 8, 2023 (consensus estimate: -14.4%; May 2023: -8.8%)
3.) PH unemployment rate for June 2023 on Wednesday, August 9, 2023 (May 2023: 4.3%)
4.) PH GDP YoY for 2Q23 on Thursday, Augst 10, 2023 (consensus estimate: 6.0%; 1Q23: 6.4%)
5.) US Initial Jobless Claims as of August 5, 2023, on Thursday, August 10, 2023
6.) US CPI YoY for July 2023 on Thursday, August 10, 2023 (consensus estimate: 3.3%; June 2023: 3.0%)
7.) MSCI Quarterly Index Review on Friday, August 11, 2023
Read More Articles About: