Stock Market Weekly: Volatile market with an upward bias expected
Following the long weekend holidays, volatility will continue to reign in the stock market. Key data releases in the Philippines and the US will be closely watched.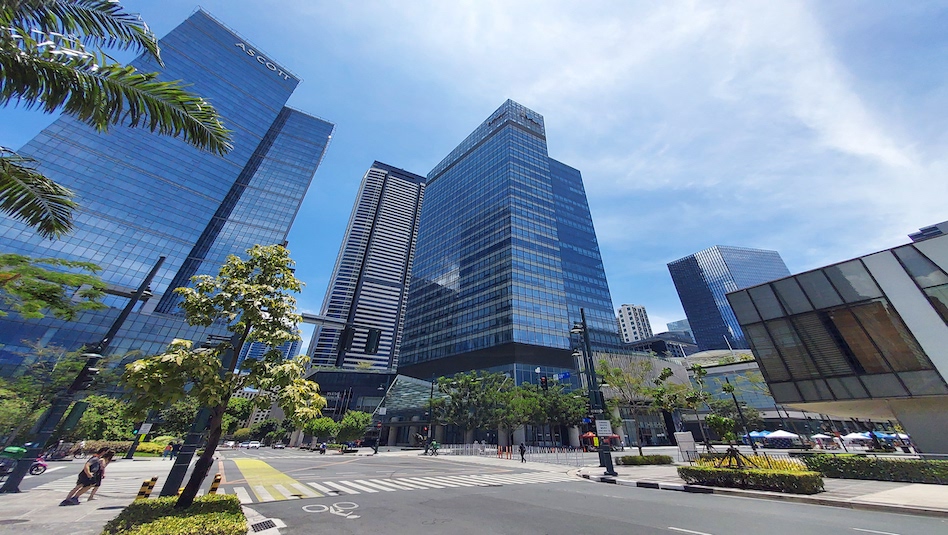 WHAT HAPPENED LAST WEEK
The Philippine Stock Exchange index (PSEi) had a three-day shortened trading week, closing lower by 0.17% week-on-week at 6,488.51 (-11.17 points). The market started the week in the green, tracking the increase in global markets as investors were optimistic over the US Fed's rate decision following a slower-than-expected Personal Consumption Expenditures (PCE) index.
On the local front, investors positioned to reduce risk ahead of the Philippine CPI report and spike in oil prices, dragging the index. Meanwhile, losses were capped as the market cheered inflation slowing to 7.6% (consensus estimate: 8.0%; February 2023: 8.6%). Trade volume was thin ahead of the five-day-long weekend in observance of the Holy Week and the Day of Valor.
Top index performers were Aboitiz Equity Ventures (AEV) (+6.6%), JG Summit (JGS) (+5.9%), and Puregold (PGOLD) (+5.1%), while index laggards were PLDT (TEL) (-9.8%), Semirara Mining and Power Corp. (SCC) (-9.4%), and Monde Nissin (MONDE) (-6.0%).
The index breadth was negative with 11 gainers versus 18 losers. The average daily turnover value was PHP 3.6 billion. Foreigners were net sellers by PHP 262.9 million.
WHAT TO EXPECT THIS WEEK
We expect a volatile market with an upward bias as all eyes are on the following: (i) major earnings and data releases; (ii) the upcoming US Consumer Price Index (CPI) report on Tuesday, April 12, 2023 – which is projected to come in lower at 5.2%; and (iii) the cooler US change in nonfarm payrolls (consensus estimate: 240k; March 2023: 236k) data, which is considered one of the key factors in determining the US Fed's next course of action.
Meanwhile, local fuel prices are also expected to increase by about PHP 1.50 to PHP 1.90 per liter of diesel, PHP 2.40 to PHP 2.80 per liter of gasoline, and PHP 1.75 to PHP 2.05 per liter of kerosene.
STOCK CALLS FOR THE WEEK
Security Bank Corp. (SECB) — BUY ON BREAKOUT
We believe SECB is on track to deliver 19.2% earnings compound annual growth rate (CAGR) in the next two years, allowing the bank to deliver Return On Equity at a multiyear high of 8.8% by next year. We also expect the impact of policy tightening to be more pronounced in the next 12-24 months, which will benefit SECB's net interest margins, albeit tempered by slowing loan growth and competition.
We recommend to accumulate once price breaks above the PHP 95.00 to PHP 96.00 level. After which, set stop limit orders at PHP 87.40 and set profit levels at around PHP 109.25. For long-term investors, our target price for SECB is PHP 109.00.
San Miguel Food and Beverage, Inc. (FB) — BUY ON BREAKOUT
Year-to-date, San Miguel Food and Beverage, Inc.'s (FB) share price rose by as much as 41%, outperforming the PSE industrial sector, which rallied by only 2.4% in the same period. Our investment thesis on the counter remains intact: we like FB as a branded food & beverage (F&B) powerhouse – with its dominant market leadership across food, beer (>90% of market volume), and spirits (>40% of market volume) businesses.
FB is a major player in the Philippine consumption story. Accumulating FB once it breaks above PHP 55.00 is advisable. Set cut loss below PHP 52.00. Take profit at around PHP 61.00/PHP 63.00. For long-term investors, our target price for FB is PHP 70.00.
Philex Mining Corp. (PX) — BUY ON BREAKOUT
PX's positive performance this year tracked the price of gold, which has rallied by 6.7% year-to-date (YTD). Gold has outperformed this year because of risk aversion on concerns over the global banking sector. For the past three years (fiscal years 2020 to 2022), revenues from gold have accounted for 51.3% of PX's total topline.
PX also tracked the outperformance of copper, which surged by 6.6% YTD. Copper rallied amid the Chinese economic reopening and short-term supply issues brought about by the protests in Peru, which accounts for 10% of the world's copper supply. Moving forward, copper prices are expected to be supported by the significant capital being invested in renewable energy.
As for price action, PX broke above the 200-day MA for the first time since April 2022. Now, PX is looking to break above its resistance level of PHP 3.30, which could propel the stock to retest PHP 3.60/PHP 4.20. Accumulating once PX breaks above PHP 3.30 is advisable. Set cut loss below PHP 3.03. Take profit at around PHP 3.80/PHP 4.20.
PSEi TECHNICAL ANALYSIS
Resistance: 6,600 / 6,800
Support: 6,400
The market traded in a tight range last week. However, the PSEi still closed below the 200-day MA. The market has to break back above the 200-day MA this week or else a further pullback is expected. A break above 6,740/6,800 will result in the reversal of the market's short-term downtrend.
TRADING PLAN
Gradually accumulate once the PSEi trades back above 6,800.
KEY DATA RELEASES
Tuesday, April 11, 2023
– PH exports Year-on-Year for February 2023 (consensus estimate: -11.2%; January 2023: -13.5%)
– PH imports YoY for February 2023 (consensus estimate: -1.3%; January 2023: 3.9%)
– PH unemployment rate for February 2023 (January 2023: 4.8%)
Wednesday, April 12, 2023
– US CPI YoY for March 2023 (consensus estimate: 5.2%; March 2023: 6.0%);
Thursday, April 13, 2023
– Corporate Earnings: Emperador Inc. (EMI)
– Corporate Earnings: Alliance Global Group, Inc. (AGI)
Read More Articles About: