Stock Market Weekly: Upward momentum expected to continue
The market is expected to continue its upward momentum amid investors' growing optimism. However, investors will still be closely monitoring the interest rate decision of the BSP.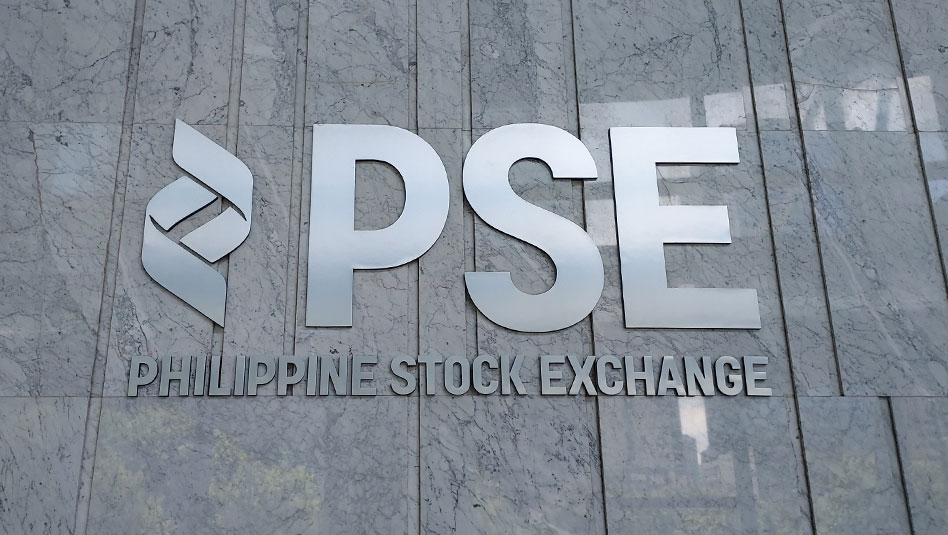 WHAT HAPPENED LAST WEEK
The Philippine Stock Exchange index (PSEi) enjoyed an upbeat week, surging 4.6% week-on-week to close at 6,699.66 (up 249.16 pts). The market rallied for five straight days amid generally improving market sentiment following better-than-expected US consumer price index (CPI) at 8.5% — signaling a potential slower pace of US Fed rate hikes. Moreover, Fitch Solutions has raised its gross domestic product (GDP) growth forecast for the Philippines to 6.6% for 2022 from 6.1% previously, further lifting investor sentiment.
Top index performers were Globe Telecom (GLO) up 11.4%, GT Capital (GTCAP) up 10.9%, and Wilcon Depot (WLCON) up 10.7%, while index laggards were Converge (CNVRG) down 4.1%, AC Energy (ACEN) down 1.8%, and Bank of the Philippine Islands (BPI) down 0.5%. The index breadth was positive with 27 gainers versus 3 losers. The average daily turnover value was PHP 6.2 billion. Foreigners were net sellers by PHP 11 billion.
WHAT TO EXPECT THIS WEEK
The market is expected to continue its upward momentum at the earlier part of the week amid investors' growing optimism. However, investors will still be closely monitoring the Bangko Sentral ng Pilipinas' (BSP's) interest rate decision that will be announced on Thursday, August 18, 2022. The market has been expecting another 50-basis-point rate hike, even before last week's announcements involving the inflation slowdown in the US and the lower-than-expected Philippine GDP.
STOCK PICKS FOR THE WEEK
D&L Industries, Inc. (DNL) — BUY
The significant growth in DNL's first half 2022 sales (up 17% year-on-year) reflected the company's ability to pass on higher costs to its customers. The high-margin specialty products segment is seen to recover amid the absence of quarantine measures and the easing of selling prices of commodities (i.e., coconut oil and palm oil). Moving forward, the completion of DNL's Batangas plant in January 2023 will support the company's growing export business in the food and oleochemicals segment. Accumulating DNL once it breaks above PHP 7.40 is advisable. Those more conservative can accumulate once DNL breaks above PHP 8.00. Set stop limit orders below 5%-7% of the average cost. Take profit at around PHP 9.00
Bloomberry Resorts Corp. (BLOOM) — BUY
Casinos, especially BLOOM, are poised to benefit from the policy to allow vaccinated foreigners to enter the Philippines as well as the reopening of borders across Asia. Similarly, the Philippine government's stance of not implementing lockdowns moving forward allows BLOOM to resume its activities to full capacity, which will further improve the company's mass table and electronic gaming machine (EGM) volume. Accumulating once BLOOM breaks above PHP 7.20 is advisable. Set stop limit orders below PHP 6.80. Take profit at around PHP 8.20 to PHP 9.00.
DMCI Holdings, Inc. (DMC) — BUY
On the daily chart, DMC is still on a clear uptrend and bullish momentum is prevalent. Looking at fundamentals, for SCC, DMCI Power, and DMCI Mining, these companies are expected to sustain their earnings growth this year as coal sales volume and energy prices remain elevated due to the ongoing global supply disruptions and surge in demand. For DMCI Homes, management expects sales to improve and cancellations to taper as the economy recovers. Accumulate at current levels after the stock breaks above PHP 9.85. Set cut loss below PHP 9.35 and take profit at PHP 11.30/PHP 12.50.
PSEI TECHNICAL ANALYSIS
Resistance: 6,800
Support: 6,400 to 6,180
The PSEi sharply rallied last week on above average volume, confirming the break above 6,400. The PSEi is also trading above both the 50-day and 100-day moving averages (MAs) for the first time since February 2022. However, the market is currently trading near overbought levels with the relative strength index (RSI) indicator at 69.86.
TRADING PLAN
Accumulate once the PSEi pulls back to around from 6,600 to 6,500. Set tight stops below 6,180.
KEY DATA RELEASES
Tuesday, August 16, 2022
– Corporate Earnings: GT Capital Holdings, Inc. (GTCAP)
Wednesday, August 17, 2022
– overseas Filipino (OF) remittances year-on-year for June 2022 (consensus estimate: 2.8%, actual: 1.8% in May 2022)
– Corporate Earnings: Security Bank (SECB)
Thursday, August 18, 2022
– BSP interest rate decision (BSP estimate: +50 bps)
Friday, August 19, 2022
– Overall balance of payments (BOP) position
– Corporate Earnings: Jollibee Foods Corp. (JFC)
Read More Articles About: