Stock Market Weekly: Sideways trading with a downward bias to dominate market this week
The expected decline in external trade, GDP growth, earnings and data releases, and the MSCI Quarterly Index Review will shape the market's movements.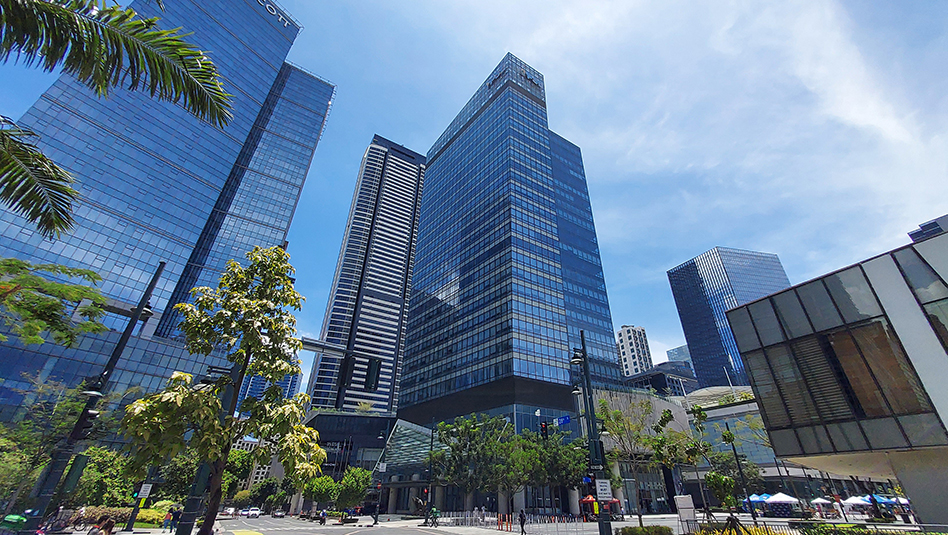 WHAT HAPPENED LAST WEEK
The Philippine Stock Exchange index (PSEi) rose by 0.91% (+60.58 points) week-on-week to close at 6,685.66 due to a less hawkish US central bank. The market started the week on a positive note on catch-up trades after the long weekend.
However, the benchmark index fell on Wednesday, tracking weaker global equities ahead of the US Fed's policy rate decision. The market subsequently rose on Thursday as the Fed signaled a possible pause in rate hikes. On Friday, the PSEi stayed flattish despite the deceleration in local inflation.
Top index performers were Monde Nissin (MONDE) (+9.1%), Ayala Land Inc. (ALI) (+6.0%), and Semirara Mining and Power Corp. (SCC) (+5.2%), while index laggards were BDO Unibank (BDO) (-4.9%), Wilcon Depot, Inc. (WLCON) (-2.9%), and Meralco (MER) (-2.7%). The index breadth was positive with 19 gainers versus 11 losers. The average daily turnover value was PHP 4.0 billion. Foreigners were net sellers by PHP 2.4 billion.
WHAT TO EXPECT THIS WEEK
We expect the market to trade sideways with a slight downward bias ahead of major earnings and data releases and the MSCI Quarterly Index Review. Investors are expecting a further decline in external trade value (exports and imports) and a deceleration in the highly anticipated 1st quarter 2023 GDP growth at 6.2% year-on-year (4th quarter 2022: 7.1%). On the international front, the market is also anticipating a steady US inflation print for April 2023 at 5.0% (March 2023: 5.0%).
PSEi TECHNICAL ANALYSIS AND TRADNG PLAN
Resistance: 6,800
Support: 6,600 / 6,400
The PSEi rallied anew last week with the 6,600 level acting as a support. The technical indicator MACD confirms the bullish momentum. A break above the index's 100-day moving average price (~6,680) will likely result in a retest of the 6,800 resistance level. We think that only once the PSEi breaks above 6,740/6,800 will there be a reversal of the market's short-term downtrend.
We suggest gradually accumulating the FMETF (exchange-traded fund of First Metro Asset Management Inc.) or other index trackers once the PSEi trades back above 6,800.
STOCK CALLS FOR THE WEEK
Manila Electric Company (MER) — BUY ON PULLBACKS
MER posted a 1st quarter 2023 consolidated reported net income of PHP 8.1 billion (+26% y-o-y) and consolidated core net income of PHP 9.0 billion (+40% y-o-y) — ahead of consensus estimates — driven primarily by the increase in contribution of the power generation segment, specifically from Pacific Light, the company's gas plant investment in Singapore.
MER's energy sales growth target for the year is 4.0%-4.2%, higher than the 2% it posted in the 1st quarter of 2023. Also, the seasonal warmer temperature and the onset of El Niño in the 2nd quarter should be a catalyst for MER. Accumulating once MER pulls back to PHP 320.00 is advisable. Set stop limit orders below PHP 300.00. Take profit at around PHP 360.00/PHP 380.00.
Jollibee Foods Corp. (JFC) — BUY ON BREAKOUT
JFC announced its core earnings at PHP 3.89 billion (-31.7% y-o-y) – below consensus and our estimates. The company recognized a PHP 463.11-million impairment loss for the Pho24 trademark as the business announced plans to discontinue and close its stores locally.
Meanwhile, JFC's revenues rose by 38% y-o-y amid the resurgence in dine-in sales, 40.2% y-o-y growth in system-wide sales (SWS), and 27% same-store sales growth (SSSG). Moving forward, the company plans 550 to 600 global gross store openings this year, faster than the 542 organic gross store openings in 2022.
They are expecting a 15-20% increase in systemwide sales (SWS) from 7-10% same store sales growth. At the same time, they're also projecting a 20-25% surge in operating income buoyed by the expected rebound in China, which previously dragged JFC's performance in 2022. Accumulating once JFC breaks above PHP 226.0 is advisable. Set stop limit order/s below PHP 207.0. Take profit at around PHP 260.0.
Robinsons Land Corp. (RLC) — BUY ON BREAKOUT
Since bottoming out at PHP 13.62 last April 17, 2023, RLC's share price has since rallied by 6.5% after the company reported a 90% y-o-y jump in its 1st quarter 2023 net income attributable to the parent company at PHP 2.66 billion – in line with our estimate and consensus expectations. Accumulating once RLC breaks above PHP 15.00 is advisable. Set stop limit orders below PHP 13.80 and take profits at around PHP 17.30/PHP 17.50.
KEY DATA RELEASES
Monday, May 8, 2023
– Philippine unemployment rate for March 2023 (February 2023: 4.8%)
– Corporate earnings: International Container Terminal Services Inc. (ICT)
Tuesday, May 9, 2023
– Philippine exports YoY for March 2023 (consensus estimate: -18.8%; actual for February 2023: -18.1%);
– Philippine imports YoY for March 2023 (consensus estimate: -10.4%; actual for February 2023: -12.1%)
– Corporate earnings: JGS
Wednesday, May 10, 2023
– US Consumer Price Index (CPI) YoY for April 2023 (consensus estimate: 5.0%; actual for March 2023: 5.0%)
– Corporate earnings: SM Investments Corp. (SM), Ayala Corporation (AC), DMCI Holdings Inc. (DMC)
Thursday, May 11, 2023
– Philippine GDP YoY for 1st quarter 2023 (consensus estimate: 6.2%; 4th quarter 2022: 7.1%);
– US Initial Jobless Claims as of May 6, 2023
– Corporate earnings: CNVRG
Friday, May 12, 2023
– MSCI Quarterly Index Review
– Corporate earnings: LT Group Inc. (LTG)
Read More Articles About: