Stock Market Weekly: Sideways trading as investors await inflation data
The consensus estimate for inflation in November is 7.8%, which is just a sliver higher than the inflation in October. For that reason, sideways trading with a downward bias will dominate the stock market this week.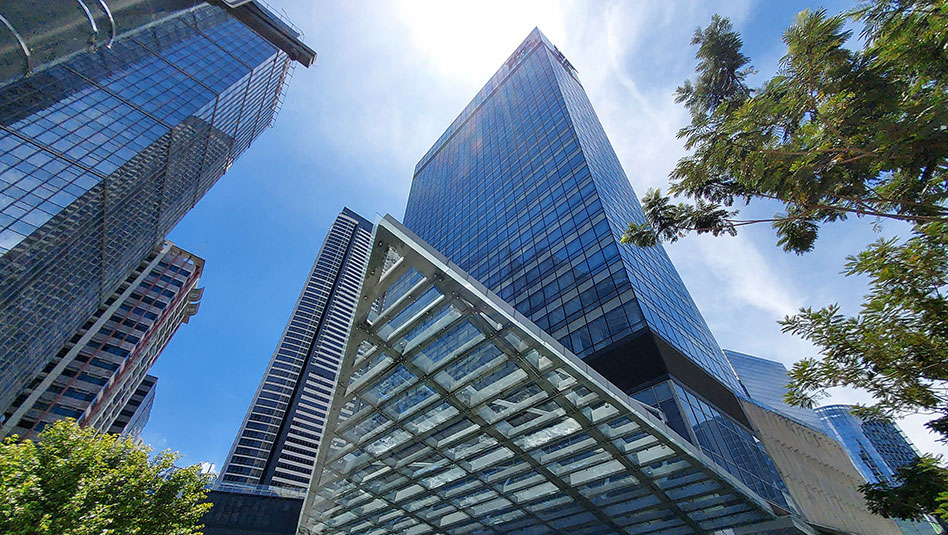 WHAT HAPPENED LAST WEEK
The Philippine Stock Exchange index (PSEi) ended 1.78% lower week-on-week to 6,489.65 (-117.29 points). The local bourse sustained its upward momentum early in the week despite the escalating protests in China. The market also inched higher due to the MSCI rebalancing-related trades last Tuesday, followed by the US Fed's signal of slower rate hikes. On Friday, the index broke its six-day rally as investors booked profits from earlier gains.
Top index performers were International Container Terminal Services Inc. (ICT) (+4.9%), Semirara Mining and Power Corporation (SCC) (+4.8%), and Alliance Global Group Inc. (AGI) (+3.7%), while index laggards were Jollibee Foods Corporation (JFC) (-6.7%), Wilcon Depot Inc. (WLCON) (-5.8%), and Monde Nissin (MONDE) (-5.6%). The index breadth was negative with 11 gainers versus 19 losers. The average daily turnover value was PHP 10.8 billion. Foreigners were net sellers of PHP 2.4 billion.
WHAT TO EXPECT THIS WEEK
The market is expected to trade sideways with a downward bias as investors await local key data releases, including the November 2022 inflation rate, which consensus expects to be at 7.8%, while the Bangko Sentral ng Pilipinas (BSP) expects it to be around 7.4% to 8.2%. Fuel price rollbacks are also anticipated next week, as gasoline prices are expected to fall by PHP 1.80 to PHP 1.90 per liter, diesel prices by PHP 1.90 to PHP 2.00 per liter, and kerosene prices to decline by PHP 1.60 per liter.
STOCK PICKS FOR THE WEEK
Ayala Corp. (AC) — BUY ON BREAKOUT
The stock is now trading above its key moving average (MA) prices (50-day and 100-day) and is on its way to retesting the 200-day MA. The technical indicator MACD confirms the bullish momentum. Accumulating once AC breaks above the 200-day MA (~PHP 705.00) is advisable. Set stop limit orders below PHP 685.00 and take profits at around PHP 800.00/PHP 840.00.
AbaCore Capital Holdings, Inc. (ABA) — LIGHTEN POSITIONS
Looking at ABA's recent price action, the recent drop in price resulted in price breaking below both the 50-day and 100-day MAs. The uptrend now is now clearly broken and those still holding should consider lightening their positions. As for the company's recent ventures, last November 24, 2022, ABA's subsidiary, Philippine Regional Investment Development Corp. (PRIDE), entered into a memorandum of agreement (MOA) with Highsource Prime Building Inc. to undertake various projects at ABA's Montemaria Shrine, a tourist destination in Batangas.
Under the partnership, both companies agreed to organize a joint venture corporation to develop a four-star hotel, a land and water amusement park, residential and commercial community, as well as a "3D Glass Paradise." Lightening positions at current levels is advisable. The next support levels are at PHP 2.00 and the 200-day MA (~PHP 1.68).
Security Bank Corp. (SECB) — BUY ON PULLBACKS
Given the recent pullback, investors and bargain hunters can set buying levels around PHP 92.00. After which, set stop limit orders at PHP 88.00 and set profit levels at around PHP 110.00/PHP 118.00.
PSEI TECHNICAL ANALYSIS
Resistance: 6,600
Support: 6,400
The PSEi has finally pulled back after trading at overbought levels for the first time since August 2022. The market must stay above 6,400 and break above 6,600 in the next trading sessions for the short-term uptrend to remain intact. The MACD continues to exhibit bullish momentum, with the MACD line hovering above the signal and zero lines.
TRADING PLAN
Look to accumulate at current levels. Set stop limit orders below 6,300.
KEY DATA RELEASES
Tuesday, December 6, 2022
– Philippine Consumer Price Index (CPI) year-on-year for November 2022 (consensus estimate is 7.8%, while the actual for October 2022 is 7.7%)
Wednesday, December 7, 2022
– Philippine unemployment rate for October 2022 (actual for September 2022 is 5.0%)
Read More Articles About: