Stock Market Weekly: Sideways trading amid key local data releases
August inflation data and fuel price rollbacks will be on every investor's mind this week. Sideways trading is expected.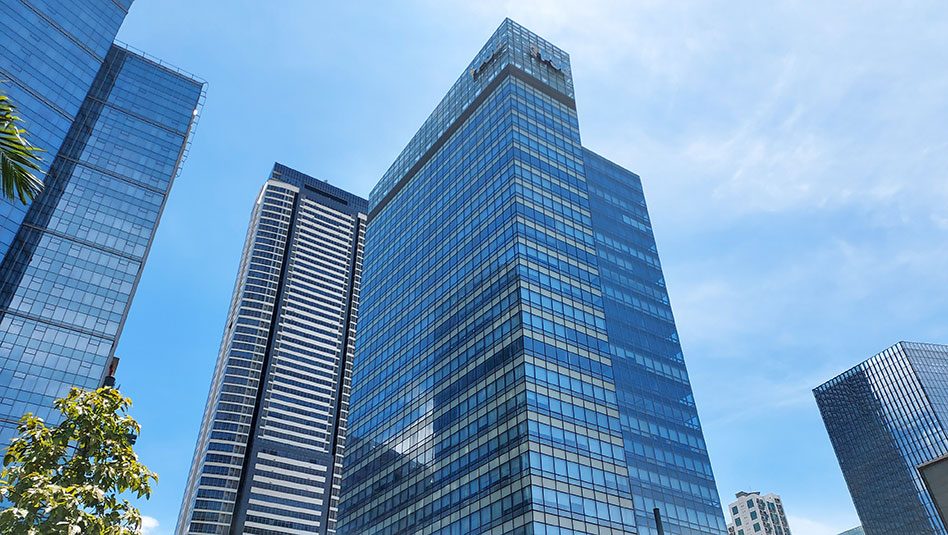 WHAT HAPPENED LAST WEEK
The Philippine Stock Exchange index (PSEi) closed 0.89% lower week-on-week at 6,692.65 (down 59.85 points). The local market tracked the decline in global markets at the start of the week as investors considered US Fed Chair Powell's speech and as funds complied with the changes in the MSCI indices.
Losses were pared mid-week as foreigners turned net buyers on Thursday, ending their net selling streak from the past seven trading sessions. Investors also weighed the uptick in the Philippines' August 2022 Manufacturing Purchasing Managers' Index (PMI) at 51.2 (July 2022: 50.8) and the announcement that Megawide (MWIDE) and GAIBV sold their shares in GMR-Megawide Cebu Airport Corporation (GMCAC), the developer and operator of the award-winning Mactan Cebu International Airport, to Aboitiz InfraCapital, Inc. (AIC).
Top index performers were Jollibee Foods Corp. (JFC) which was up 3.7%, GT Capital (GTCAP) up 3.2%, and Ayala Corp.) up 2.6%. Index laggards were AC Energy (ACEN) down 5.0%, Megawide (MEG) down 4.3%, and Converge (CNVRG) down 3.9%. The index breadth was negative with nine gainers versus 20 losers. The average daily turnover value was PHP 5.9 billion. Foreigners were net sellers by PHP 126.9 million.
WHAT TO EXPECT THIS WEEK
The market is expected to trade sideways as investors await local key data releases, including the August 2022 inflation print (consensus estimate is 6.4%, while BSP forecast is 5.9% to 6.7%, target range at 2% to 4%). Fuel price rollbacks are also expected this week as gasoline prices may fall by PHP 2.60 to PHP 2.90 per liter, diesel prices by PHP 1.60 to P1.90 per liter, and kerosene prices by PHP 1.80 to PHP 2.00 per liter.
STOCK PICKS FOR THE WEEK
AyalaLand Logistics Holdings Corp. (ALLHC) — BUY
ALLHC formed a head and shoulders bottom, an intermediate-term bullish pattern. According to Technical Insight, our automated chart pattern recognition program, the measured price target after ALLHC broke out if its head and shoulders bottom pattern is PHP 3.90 to PHP 4.00. Accumulating ALLHC on pullbacks until PHP 3.50 is advisable. Set stop limit orders below PHP 3.35 and take profits at around PHP 3.90 to PHP 4.00.
SSI Group, Inc. (SSI) — BUY
SSI should continue to benefit from easing mobility restrictions and the higher mall foot traffic. SSI is also well-positioned to capture the rebound in discretionary spending given its target market. As for price action, SSI is showing signs of bottoming out. The stock is also trading above its key moving averages (50-day, 100-day, and 200-day averages). However, price action will only be clearly bullish once the counter breaks above PHP 1.65 and its 2020 high of PHP 1.88. Accumulating SSI once it breaks above PHP 1.65 is advisable. Further accumulate once SSI trades above PHP 1.88. Set stop limit orders below PHP 1.50 and take profits at around PHP 2.00 to PHP 2.35.
Pilipinas Shell Petroleum Corp. (SHLPH) — BUY
SHLPH recently broke out of its short-term range, with a huge volume, from a five-month resistance. SHLPH's recent breakout signals a possible upward move in the coming weeks. Currently, SHLPH is consolidating at the PHP 20.0/PHP 21.0 levels and trading above all its key moving averages (20-day, 50-day, 100-day, and 200-day MAs), with the 20-day MA serving as the immediate support. Should the counter manage to consolidate above the breakout area, another breakout attempt at PHP 24.0 is possible. Regarding fundamentals, SHLPH ended the first half of 2022 with a core net income of PHP 7.8 billion, more than triple its first half 2021 earnings at PHP 2.2 billion, enabling the company to resume its dividend payout program after three years from its last declaration, with ex-date scheduled August 22, 2022. Accumulating SHLPH at around PHP 20.0/ PHP 20.5 is recommended. Set cut loss below PHP 18.75 and begin taking profits at PHP 24.0/PHP 24.15.
PSEi TECHNICAL ANALYSIS
Resistance: 6,900/7,200
Support: 6,400/100-day moving average (6,566)
The PSEi pulled back anew last week after failing to break above its 200-day moving average (MA) a couple of weeks ago. On a positive note, the market was able to find support at its 100-day MA at around 6,566. It is crucial for the market to stay above the 100-day MA for the ongoing bullish reversal to resume.
TRADING PLAN
Slowly accumulate at current levels until the 100-day MA (currently at 6,566). Set tight stops below 6,400.
KEY DATA RELEASES
Tuesday, September 6, 2022
– Philippine Consumer Price Index (CPI) year-on-year for August 2022 (consensus estimate is 6.4%, while actual for July 2022 was 6.4%)
Thursday, September 8, 2022
– Philippine unemployment rate for July 2022 (actual for July 2022 was 6.0%)
Friday, September 9, 2022
– Philippine exports, year-on-year, for July 2022 (consensus estimate is 2.4%, while actual for June 2022 was 1.0%)
– Philippine imports, year-on-year, for July 2022 (consensus estimate is 24.3%, while actual for June 2022 was 26%)
Read More Articles About: