Stock Market Weekly: Sideways trading amid slew of reports
The index isn't expected to move much this week, and investors will need to evaluate a lot of reports scheduled for release.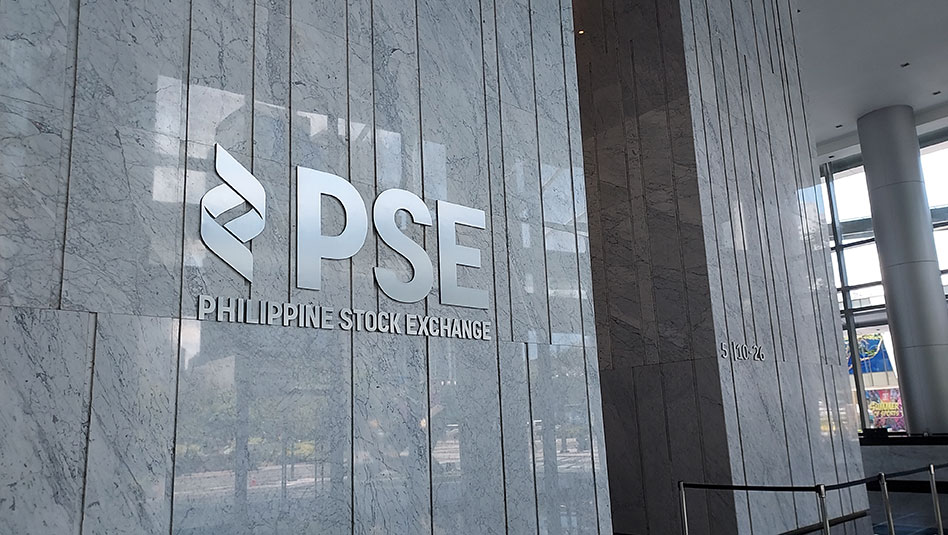 WHAT HAPPENED LAST WEEK
The Philippine Stock Exchange index (PSEi) rose by 89.57 points (up 1.42% week-on-week) to close at 6,405.50. The market initially fell on Monday as investors assessed the country's lower manufacturing Purchasing Managers' Index (PMI) at 50.8 for July 2022 (from June 2022's 53.8).
The benchmark index rose in the days that followed amid the following factors:
(i) Bangko Sentral ng Pilipinas (BSP) Governor Felipe Medalla's comment that the Consumer Price Index (CPI) may have peaked in July as well as his reiteration of a 25- to 50-basis-point (bp) rate hike in August;
(ii) partial easing of geopolitical uncertainty after US House Speaker Nancy Pelosi left Taiwan; and
(iii) some rosy second quarter 2022 earnings results.
However, the PSEi fell again on Friday after the faster-than-expected July 2022 inflation print at 6.4% (consensus estimate: 6.1%; BSP estimate: 5.6% to 6.4%).
Top index performers were Ayala Corporation (AC) which was up 12.4%, Monde Nissin (MONDE) up 11.0%, and Universal Robina Corporation (URC) up 6.5%. Index laggards were Security Bank (SECB) which was down 9.4%, Meralco (MER) down 7.1%, and Alliance Global Inc. (AGI) down 5.9%. The index breadth was positive with 17 gainers versus 13 losers. The average daily turnover value was PHP 6.7 billion. Foreigners were net buyers by PHP 747 million.
WHAT TO EXPECT THIS WEEK
The PSEi is expected to trade sideways as investors await more earnings results as well as the slew of local data releases including the much awaited second quarter 2022 GDP reading. BSP Governor Felipe Medalla has also signaled the higher likelihood of a 50-bp rate hike rather than 25 bps for August after the higher-than-expected July 2022 inflation rate. In addition, major fuel price rollbacks expected this week may partly lift investor sentiment.
STOCK PICKS FOR THE WEEK
Bank of the Philippine Islands (BPI) — BUY
We see room for BPI's loan growth to catch up amid the country's sustained reopening, encouraging demand for corporate loans, and continued usage of credit cards among clients. As for higher asset yields, management said it is confident that a 25-bp rate hike can be fully passed on to corporate borrowers, with other customers able to absorb higher rates of up to a 100-bp increase. Accumulate once the stock breaks above PHP 95.60. Set cut loss below PHP 90.00 and take profit at PHP 106.00.
Metro Pacific Investments Corp. (MPI) — BUY
For Manila Electric Co. (MER), we expect the company's energy sales to reach pre-pandemic levels as power demand continues to recover with the reopening of the economy. For the toll segment, management said that revenge travel during the summer months was able to offset the impact of rising fuel prices. Management added that the return to on-site work and face-to-face classes will further boost the toll road segment's volume recovery. As for the light rail business, the segment is expected to further pare its losses as operating capacity is now at 100% since March 2022. Accumulating MPI once it breaks above PHP 4.00 is advisable. Set cut loss below PHP 3.65. Take profit at around PHP 4.50/ PHP 4.60.
Semirara Mining and Power Corp. (SCC) — SET TRAILING STOPS
SCC's guidance for the next quarters is less optimistic. It said that the first half of 2022 will be anemic because of market volatility and unfavorable weather conditions. Coal shipments are also expected to normalize as China shifts to cheaper Russian coal. Given that SCC has rallied by 88.5% year-to-date, profit taking can quickly occur especially given the volatile market environment. Take profit once SCC trades below its 8-day/9-day EMAs, or Exponential Moving Averages, (~below P40.50). The next support levels are PHP 37.00/PHP 36.10
PSEI TECHNICAL ANALYSIS
Resistance: 6,400 / 50-day moving average price (MA)
Support: 5,700 / 6,180
For the first time since March 2022, the PSEi has broken above the 50-day Moving Average (MA) price. The market is also now trading above 6,400. The MACD, or Moving Average Convergence Divergence, is also trading above both the zero and signal lines for the first time since February 2022. The PSEi must stay above 6,400 and the 50-day MA for the rebound to be sustained.
TRADING PLAN
Slowly accumulate as the PSEi stays above the 50-day MA. Set tight stops below, 6,180.
KEY DATA RELEASES
Tuesday, August 9, 2022
– Philippine unemployment rate for June 2022 (6.0% in May2022)
– Philippine exports for June 2022 (consensus estimate: 4.4%, 6.2% in May 2022)
– Philippine imports for June 2022 (consensus estimate: 24%, 31.4% in May2022)
– Philippine second quarter 2022 GDP (consensus estimate: 8.2%, 8.3% in 1Q 2022)
– Corporate Earnings: AC Energy Corp. (ACEN)
Wednesday, August 10, 2022
– US CPI year-on-year for July 2022 (consensus estimate: 8.8%, 9.1% in June 2022)
– Corporate Earnings: Monde Nissin Corp. (MONDE)
– Corporate Earnings: Robinsons Land Corp. (RLC)
Thursday, August 11, 2022
– Corporate Earnings: Emperador Inc. (EMI)
– Corporate Earnings: Megaworld Corp. (MEG)
– Corporate Earnings: Converge Information and Communications Technology Solutions, Inc. (CNVRG)
Friday, August 12, 2022
– Corporate Earnings: Globe Telecom, Inc. (GLO)
– Corporate Earnings: Ayala Corporation (AC)
– Corporate Earnings: Alliance Global Group, Inc. (AGI)
– Corporate Earnings: LT Group, Inc. (LTG)
Read More Articles About: