Stock Market Weekly: Rebound up ahead, but with downside risks
For the 11th consecutive week, fuel prices have increased. That may rein in the expected rebound in the stock market this week, along with key data releases in the US.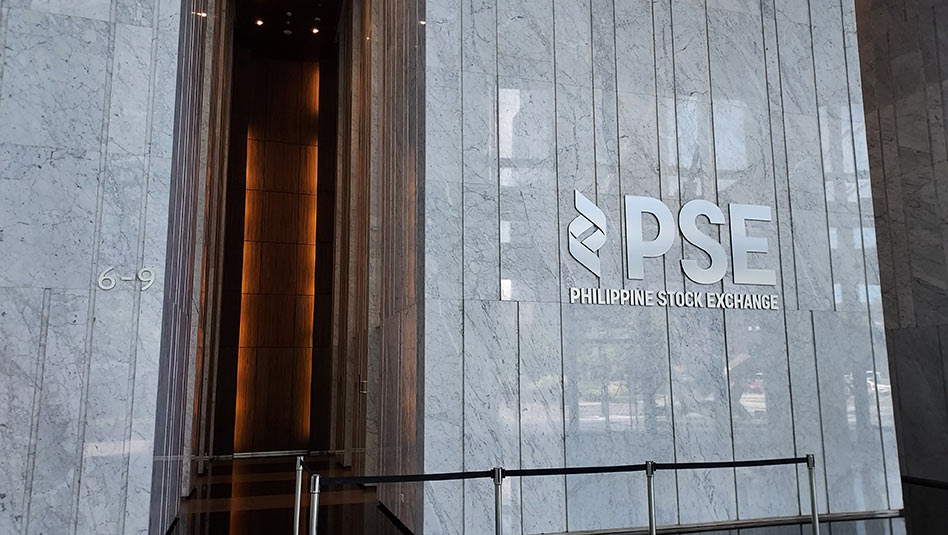 WHAT HAPPENED LAST WEEK
Last week, the Philippine Stock Exchange index (PSEi) dropped to its year-to-date low at 6,126.34 (-1.55% w-o-w, -96.6 points). The local bourse fell, following stronger-than-expected US Consumer Price Index (CPI) data for August 2023 (actual: 3.7% vs consensus estimate of 3.6%) and headline PPI inflation (+1.6%).
In addition, foreign investors sold the market as changes to the Financial Times Stock Exchange (FTSE) indices took effect. Investor sentiment also remained weak amid rising global oil prices (West Texas Intermediate crude: above USD 90/barrel), which led to local inflationary woes. Nevertheless, BSP Governor Eli Remolona, Jr., signaled that the BSP is unlikely to hike rates if there are no new supply shocks. He also reiterated that inflation is still expected to be within the central banks' 2%-4% target by October 2023.
WHAT TO EXPECT THIS WEEK
This week, we expect the market to rebound post-FTSE re-balancing. However, downside risks remain as the market will price in the 11th consecutive week of fuel price hikes, with diesel expected to rise by PHP 2.20 to PHP 2.40 per liter and gasoline to rise by PHP 1.60 to PHP 1.80 per liter. On the international front, investors will be closely monitoring key data releases, such as the US Federal Open Market Committee (FOMC) rate decision and initial jobless claims.
Resistance: 6,200/6,400
Support: 6,000/5,700
ANALYSIS
The PSEi snapped a two-week winning streak, reaching a new year-to-date low. The market is still trading below its key moving averages (50-day, 100-day, and 200-day) indicating that the bears remain in control. Bounces could be limited by role reversal around the broken previous support (6,200 to 6,400). If the bearish sentiment continues, the nearest support is the retest of the low at around 6,000, and then the next is the retest of the low at around 5,700.
Stay light but watch out for possible basing as the PSEi may revisit previous critical support levels which could provide trading opportunities. For those who plan to increase exposure, consider tranche buying around identified support areas (6,000, then 5,700) while leaving some buying power to take advantage of lower prices should the downtrend continue.
STOCK CALLS FOR THE WEEK
Century Pacific Food, Inc.*/ TRAILING STOPS | FMSEC TARGET PRICE: PHP 29.00
Since we released our company report entitled, "Positioned for a better catch," Century Pacific Food, Inc. (CNPF) rallied by as much as 12%, hitting our fundamental target price of PHP 29.00. Furthermore, the counter rose to a 52-week high last September 8, 2023, trading above all key moving averages (20-day, 50- day, 100-day, and 200-day).
We continue to like CNPF given the positive impact of El Niño on its margins driven by the healthy correction in skipjack tuna prices. CNPF is positioned for a better catch as skipjack tuna tends to follow warmer waters, enabling the company to load up low-cost inventory.
Aside from this, we are optimistic about the company's growth prospects given its diversified product portfolio and a solid track record of organic and inorganic brands launched.
After hitting our fundamental target price, we recommend taking profits or implementing trailing stops. The next resistance levels are at PHP 29.50 to PHP 29.60.
International Container Terminal Services, Inc. / BUY ON PULLBACKS | CONSENSUS TARGET PRICE: PHP 252.30
We expect ICT's expansion efforts to benefit the counter in the next quarters. As an example, the recent acquisition of six new automated stacking cranes and two new larger ship-to-shore cranes for the planned expansion of VICT is expected to increase VICT's annual throughput capacity by 250,000 twenty-foot equivalent units (TEUs) to 1.25 million TEUs.
Furthermore, ICT was also declared the preferred bidder for the Durban Container Terminal (DCT) Pier 2 at the Port of Durban in South Africa along with joint venture partner Transnet Port Terminals under a 25-year concession which is likely to bring inflows for the counter as well.
Accumulating once ICT pulls back to PHP 205.00 is advisable. Set stop limit orders below PHP 188.60. Take profit at around PHP 235.75/ PHP 237.80
Nickel Asia Corp. / BUY ON BREAKOUT | CONSENSUS TARGET PRICE: PHP 8.19
Indonesian nickel smelters are reportedly importing ore from the Philippines in a bid to ease the tightening supply which put upward pressure to costs across the supply chain. The tightness in nickel supply is attributable to the mining quota delays and suspension of mining operations amid an ongoing investigation into illegal mining.
Over the past month, nickel prices rose by as much as 7.14% from the year-to-date low of USD 19,499/ton to USD 20,891/ton. Year-to-date, Nickel Asia Corp. (NIKL) has dropped by as much as -35% to reach a year-to-date low of PHP 4.99 last August 17, 2023. The counter consolidated within the PHP 5.70 to PHP 6.30 range, before breaking down further and establishing support at the PHP 5.00 level.
NIKL is now trading sideways between the PHP 5.00 to PHP 5.40.00 range, hovering below 100- and 200-day moving averages. We think that a bullish reversal will only occur once NIKL breaks above PHP 5.40 to form a higher high.
Accumulating NIKL once it breaks above PHP 5.40 on strong volume is advisable. Set stop limit orders below PHP 5.00 and take profits at around PHP 6.21/PHP 6.30.
KEY DATA RELEASES
Overall Balance of Payments (BOP) for August 2023 on Tuesday, Septembert 19, 2023 (July 2023: USD 53 million)
US FOMC interest rate decision on Thursday, September 21, 2023 (consensus estimate: no change in rates)
US Initial Jobless Claims as of September 16, 2023, on Thursday, September 21, 2023 (August 2023: 220k)
BSP Overnight Borrowing Rate on Thursday, September 21, 2023 (consensus estimate: no change in rates)
S&P Global US Manufacturing PMI for September on Friday, September 22, 2023 (August 2023: 47.9; consensus estimate: 47.9)
PH Money Supply M3 SRF y-o-y for July 2023 on Friday, September 22, 2023
PH Bank Lending y-o-y for July 2023 on Friday, September 22, 2023 (June 2023: 7.9%)
PH Bank Lending net of RRPs y-o-y for July 2023 on Friday, September 22, 2023 (June 2023: 7.8%).
Read More Articles About: