Stock Market Weekly: Moderate gains amid oversold conditions
Gains may be capped as investors price in more aggressive rate hikes from the US Fed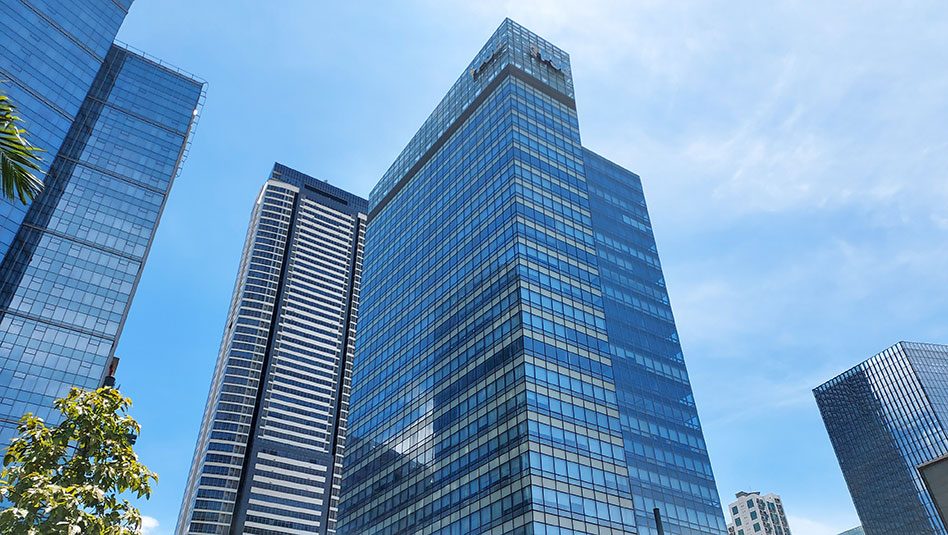 WHAT HAPPENED LAST WEEK
The Philippine Stock Exchange index (PSEi) fell by 1.37% week-on-week to close at 6,685.90 (-93.12 points), continuing its descent for a fourth straight week. The local bourse started the shortened trading week in the red as investors remained cautious about the BSP and the Fed's hawkish comments, with inflation expected to remain higher for longer.
The market rebounded on Tuesday on bargain hunting as well as the strong full-year 2022 corporate earnings results. However, the benchmark index dropped for the rest of the trading week following the risk-off sentiment in US and Asian peers as investors digested the minutes of the US Fed meeting.
Top index performers were SM Investments Corporation (SM) (+2.9%), Converge (CNVRG) (+2.4%), and Union Bank of the Philippines (UBP) (+0.6%) while index laggards were Globe Telecom (GLO) (-5.9%), DMCI Holdings Inc. (DMC) (-5.5%), and GT Capital (GTCAP) (-5.1%). The index breadth was negative with three gainers versus 27 losers. The average daily turnover value was PHP 3.8 billion. Foreigners were net sellers by PHP 1.6 billion.
WHAT TO EXPECT THIS WEEK
We expect the market to post moderate gains given:
(i) the PSEi remaining close to oversold conditions with technical indicator Relative Strength Index at 39.89;
(ii) more corporate earnings releases; and
(iii) the anticipated oil price rollback by as much as PHP 1.30 to PHP 1.60/liter for diesel, PHP 0.80 to PHP 1.00/liter for gasoline, and PHP 1.50 to PHP 1.80/liter for kerosene.
However, gains may be capped as investors may price in the possibility of more aggressive rate hikes from the Fed. Trading activity is expected to pick up as a result of the February MSCI semi-annual rebalancing changes effective at the close of February 28, 2023, when Globe Telecom, Inc. (GLO) and ACEN Corp. (ACEN) will be removed.
STOCK CALLS FOR THE WEEK
Robinsons Retail Holdings, Inc. (RRHI) — BUY ON BREAKOUT
We believe that a break above PHP 60.00 may indicate a more sustainable upside. Since the beginning of the year, key developments include: (i) RRHI's acquisition of a 4.4% equity interest stake in Bank of the Philippine Islands (BPI) under a Share Purchase Agreement dated January 5, 2023 (ii) reported 2022 attributable net income at PHP 5.74 billion (+26.7% year-on-year); excluding non-core items, core earnings surged 39.1% y-o-y to PHP 5.29 billion.
Moving forward, the management shared a more aggressive expansion outlook at 180 to 200 net store additions and PHP 5-7 billion capital expenditure this year (2022: PHP 4.7 billion). Accumulating once RRHI breaks above PHP 60.00 is advisable. Set stop limit orders below PHP 57.00. Take profit at around PHP 67.00-PHP 68.00, PHP 70 for long-term investors.
Alliance Global Group, Inc. (AGI) — BUY ON BREAKOUT
Year-to-date, AGI's share price has rallied by as much as 10% to as high as PHP 13.10 but has failed to break above its 2022 high of PHP 13.30. For the rally to be sustained, AGI's share price must break above PHP 13.30. and stay above PHP 12.00 to avoid forming a lower low. As for valuation, AGI is currently trading at 6.10x Forward 12 months (F12) price-to-earnings per share ratio (P/E) and 0.51x F12 price-to-book value per share ratio (P/B), which is undemanding compared to local peer averages of 12.47x and 0.95x, respectively. Accumulating once AGI breaks above PHP 13.30 is advisable. Set cut loss below PHP 12.40. Take profits at around PHP 15.15 to PHP 16.00.
Cemex Holdings Philippines, Inc. (CHP) — SELL ON BREAKDOWN
Cemex Holdings Philippines, Inc. (CHP) ended the full year 2022 with a net loss of PHP 1.0 billion (from full year 2021's net income of PHP 726 million). It was below consensus estimates, mainly driven by lower EBITDA and foreign exchange losses. CHP's full-year 2022 net sales of PHP 20.6 billion were down 2% y-o-y amid subdued cement demand due to weak private construction activities. CHP's domestic cement volume fell by 10% y-o-y, while domestic cement prices went up by 9% y-o-y, due to price increases implemented to offset input cost inflation.
For 2023, CHP is guiding for a flat to low-single-digit percentage decrease in its domestic cement sales volume. CHP added that it still expects challenging market conditions and high inflation through the first half of 2023 but expects to see the benefits of cost-reduction efforts as the year progresses. As for its tender offer, CHP disclosed last January 25, 2023, that its parent company, Cemex Asian South East Corp., will conduct a voluntary tender offer for up to 1.61 billion outstanding common shares at a price of PHP 1.30 per share from February 16, 2023, to March 16, 2023.
If the tender offer is fully subscribed, CHP's free float will be reduced from 21.96% to 10%. Though this is still within the current minimum free float level for listed companies, this is considered to be relatively illiquid, which means technical patterns or rallies formed may be unsustainable given the lack of volume. Set stop limit orders below PHP 1.15. The next support levels are PHP 1.00/PHP 0.90.
PSEi TECHNICAL ANALYSIS
Resistance: 6,800 / 7,150
Support: 6,600
The PSEi closed below the 6,700 level, forming a lower low. The market also failed to stay above its 100-day moving average price (MA) and the technical indicator MACD suggests the bears have taken control. The PSEi must stay above 6,600 or else the market will likely retest 6,400/6,200.
TRADING PLAN
Gradually accumulate if the PSEi trades back above 6,800 this week. Set stop limit orders below 6,600.
KEY DATA RELEASES
Monday, February 27, 2023
– Corporate Earnings: Manila Electric Co. (MER)
Tuesday, February 28, 2023
– PH Budget Balance for December 2022 (November 2022: -123.9 billion);
– Bank Lending year-on-year for January 2023 (December 2022: 13.1%);
– Corporate Earnings: SM Investments Corp. (SM);
– Corporate Earnings: Semirara Mining and Power Corp. (SCC)
Wednesday, March 1, 2023
– PH S&P Global Manufacturing PMI for February 2023 (January 2023: 53.5);
– US S&P Global Manufacturing PMI for February 2023
Thursday, March 2, 2023
– US Initial Jobless Claims as of February 24, 2023
Friday, March 3, 2023
– BDO Unibank, Inc. (BDO) on Friday, March 3, 2023.
Read More Articles About: