Stock Market Weekly: Market to remain volatile with downward bias
We believe that the market is nearing oversold levels. The possibility of another rate hike in the US and fuel price hikes in the Philippines may also sway the market.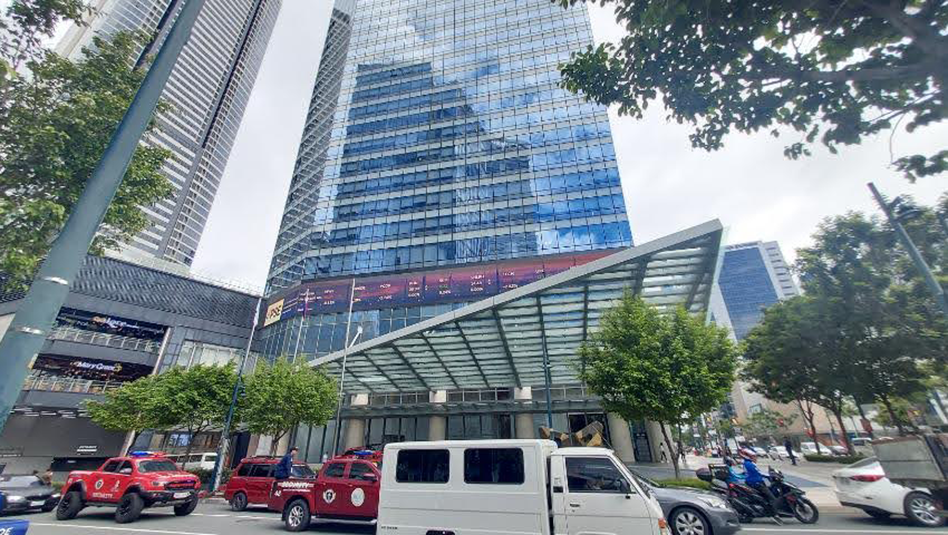 WHAT HAPPENED LAST WEEK
Last week, the local bourse closed at a new nine-month low at 6,160.61 (-129.66 points; -2.06% w-o-w). The index mainly traded in the red throughout the week amid the lack of local positive catalysts, cautious trading ahead of the Jackson Hole Symposium, and the US 10-year bond yield reaching a 16-year high at 4.34%. The market slightly rebounded on Thursday as US jobs growth was seen less robust, offering support for a US Fed pause.
WHAT TO EXPECT THIS WEEK
We expect a volatile market this week, with a downward bias, as the index hovers around the 6,000 support while the technical indicator RSI nears oversold levels (~32.75). Midweek, a surge in trading activity is also expected as the MSCI Quarterly Index Review takes effect on August 31, 2023, when the Philippines will have a marginal country weight decrease of 0.016%.
There will be no changes in the MSCI Philippines Standard Index composition; top weight increases include BDO Unibank (+0.202%), SM Prime Holdings Inc. (SMPH) (+0.196%), and Bank of the Philippine Islands (BPI) (+0.150%), while the sole weight decrease is Ayala Corporation (AC) (-1.326%).
Furthermore, gains may be capped as investors digest the recent pronouncements from US Fed Chair Jerome Powell, who hinted at another rate hike by year-end during his August 25 speech at the Jackson Hole Symposium. Meanwhile, on the local front, the market will also be pricing in the eighth consecutive week of fuel price hikes as diesel is expected to rise by PHP 0.40 to PHP 0.70 per liter and gasoline by PHP 0.10 to PHP 0.30 per liter.
Resistance: 6,380/6,400
Support: 6,000/5,700
ANALYSIS
Last week, the PSEi fell for the fifth straight week, reinforcing the downtrend after it broke below the support around 6,400 in the previous week. The market is currently trading below its key moving averages (50-day, 100-day, and 200-day) and its technical indicator MACD is showing increased bearish momentum.
Bounces could be limited by role reversal around the broken previous support (6,380 to 6,400). Should the market continue its descent, the nearest support is the retest of the low at around 6,000, then next is the retest of the low at around 5,700.
Stay light but watch out for possible basing as the PSEi nears oversold RSI (currently at 32.75) which could provide trading opportunities. For those who plan to increase exposure, consider tranche buying around identified support areas (6,000, then 5,700) while leaving some buying power to take advantage of lower prices should the downtrend continue.
STOCK CALLS FOR THE WEEK
First Gen Corp. BUY ON PULLBACKS | CONSENSUS TARGET PRICE: PHP 28.19
First Gen Corp. (FGEN) reported a recurring net income of USD 167 million (PHP 9 billion) (+30% y-o-y) mainly driven by higher earnings contributed by Energy Development Corp. (EDC) as a result of better operating income from higher electricity prices. FGEN's solid performance in the 1st half or 2023 is expected to be sustained for the rest of the year on the back of significant milestones.
In terms of price action, FGEN is currently consolidating within the PHP 18.80 to PHP 21.70 range. Moreover, the counter is below short-term moving averages (9-day, 20-day, and 50- day) but remains above the long-term moving averages (100-day and 200-day). For a more optimal risk-reward ratio, it is advisable to take position around the support zone at PHP 18.80.
Accumulating once FGEN pulls back to PHP 18.80 is advisable. Set stop limit orders below PHP 17.30. Take profit at around PHP 21.60/21.70.
Puregold Price Club* BUY | FMSEC TARGET PRICE: PHP 31.00
Puregold Price Club, Inc. (PGOLD) reported lower earnings y-o-y of PHP 2.0 billion in the 2nd quarter of 2023, despite net sales rising by 7.2% y-o-y, as negative operating leverage pulled down quarterly earnings before interest and taxes (EBIT) by 6.4% y-o-y to PHP 6.7 billion.
As for the price action, PGOLD has been trading below its 50-, 100-, and 200- moving averages (MA) within a downtrend channel. PGOLD has also created a year-to-date low at PHP 27.50 last August 4, 2023. Nevertheless, the counter seemed to have established a support around this area, which also marks the lower trend line of the descending channel. Notably, the counter has historically bounced back after hitting this level, hence, PGOLD may retest the next resistance levels.
Accumulating PGOLD at current levels is advisable. Set stop limit orders below PHP 25.58 and take profit at around PHP 32.00/PHP 33.00. For long-term investors, our fundamental target price for PGOLD is PHP 31.00 (+11.51% upside from latest close).
Semirara Mining and Power Corp. BUY ON PULLBACKS | CONSENSUS TARGET PRICE: PHP 39.89
Semirara Mining and Power Corp. (SCC) ended the 2nd quarter 2023 with net income of PHP 10.2 billion (-5% y-o-y), bringing the 1st half of 2023 net income of PHP 25.8 billion (-26% y-o-y) from high base effect and significant correction in global coal index prices.
However, earnings came in ahead of consensus estimates driven by higher coal shipments, improved plant availability, and increased electricity sales amid elevated spot prices. As for price action, SCC is currently trading above key moving averages (200-day, 100-day, and 50-day) with MACD both above the zero and the signal line. However, the counter is hovering at overbought levels with RSI at 73.1, hence, we think that the counter is due for a pullback.
Accumulating once SCC pulls back at PHP 30.00 is advisable. Set stop limit orders below PHP 27.60. Take profits at around PHP 34.50/PHP 36.00.
KEY DATA RELEASES
1) US 2Q23 GDP quarter-on-quarter growth rate on Wednesday, August 30, 2023 (1Q23: 2.4%; estimates: 2.4%)
2) US Initial Jobless Claims as of August 26 on Thursday, August 31, 2023 (as of Augst 19: 230k)
3) US Unemployment Rate for August on Friday, September 1, 2023 (July 2023: 3.5%; estimates: 3.5%)
4) US S&P Global Manufacturing PMI for August on Friday, September 1, 2023 (July 2023: 47)
5) PH Budget Balance for July on August 28 – September 1 (June 2023: 225.4 billion)
6) PH S&P Global Manufacturing Purchasing Managers' Index (PMI) for August on Friday, September 1 (July 2023: 51.9).
Read More Articles About: