Stock Market Weekly: Market to absorb expected 75-bp rate hike
We can expect sideways trading with a slight downward bias this week as investors await more earnings and data releases as well as the central bank's policy rate decision.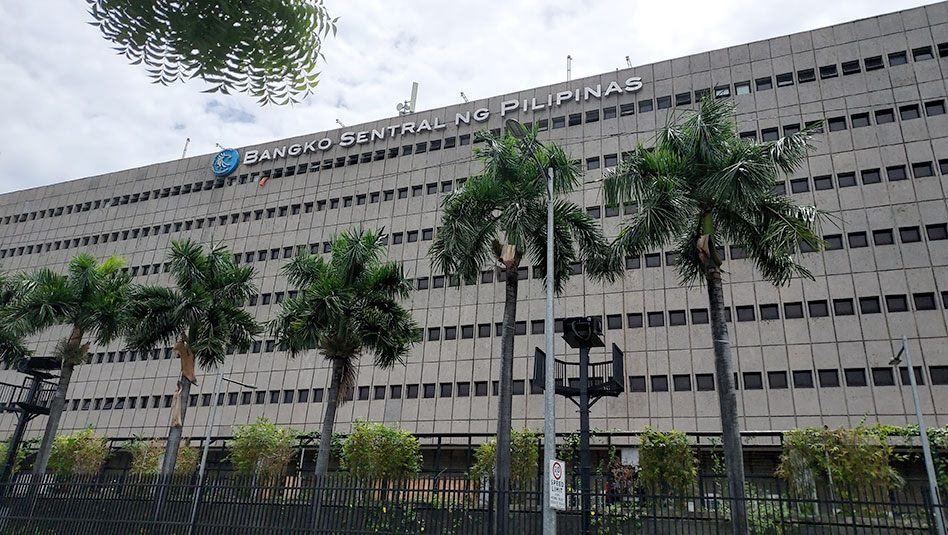 WHAT HAPPENED LAST WEEK
The Philippine Stock Exchange index (PSEi) rose by 1.64% week-on-week to close at 6,286.77 (+101.24 points), lifted by net foreign buying, extending its streak to six trading days. During the week, investors factored in the slew of major local earnings and data releases as well as the results of the MSCI Semi-Annual Index Review.
The benchmark index initially rose on Monday, led by SM Prime Holdings, Inc. (SMPH) and International Container Terminal Services, Inc. (ICT) following their respective 3rd quarter 2022 earnings results but subsequently fell on Tuesday and Wednesday from investors' profit-taking. On Thursday, the index fell despite the surprising 7.6% year-on-year 3rd quarter 2022 gross domestic product (GDP) growth which was much higher than the 6.0% consensus. On Friday, the PSEi rose 1.93%, lifting the local bourse amid the lower-than-expected October US inflation print which fueled speculation that the US Fed could begin to moderate its aggressive fight against inflation moving forward.
Top index performers were Puregold Price Club Inc. (PGOLD) (+9.1%), SM Prime Holdings Inc. (SMPH) (+8.4%), and Ayala Corp. (AC) (+7.8%), while index laggards were Semirara Mining and Power Corp. (SCC) (-10.1%), Metro Pacific Investments (MPI) (-7.4%), and PLDT (TEL) (-5.2%). The index breadth was positive with 19 gainers versus 11 losers. The average daily turnover value was PHP 4.6 billion. Foreigners were net buyers by PHP 2.1 billion.
WHAT TO EXPECT THIS WEEK
We expect the PSEi to trade sideways with a slight downward bias as investors await more earnings and key data releases, including the cash remittances report and the highly anticipated policy rate decision of the BSP, which is expected to match the US Fed's rate hike of 75 basis points (bps). On the international front, investors look ahead to the G-20 Summit and continue to monitor key developments in crypto.
STOCK PICKS FOR THE WEEK
Aboitiz Power Corp. (AP) — BUY
AP's core net income came in at PHP 18.3bn (+17% year-on-year) — ahead of consensus estimates. AP continues to expect earnings to remain strong for the rest of the year as the power demand and supply situation in the country is still tight, which could result in elevated wholesale electricity spot market (WESM) prices. AP also reiterated that the fuel pass through provision in its power contracts as well as coal hedging contracts should be able to mitigate the impact of rising coal prices. As for the price action, we believe that a break above PHP 33.20 will result in the stock retesting PHP 36.50. On the other hand, a break below PHP 27.50/PHP 27.00 will likely result in the counter slipping further towards PHP 28.50. Accumulating AP once it breaks above PHP 33.20 is advisable. Set stop limit orders below PHP 31.00 and take profits at around PHP 36.50.
Bloomberry Resorts Corp. (BLOOM) — BUY
BLOOM reported 3rd quarter 2022 net income of PHP 1.5 billion (3rd quarter 2021: net loss of PHP 1.1 billion), bringing earnings for the first nine months of 2022 to PHP 4.0 billion (1st half 2021: net loss of PHP 3.0 billion) – above consensus expectations – lifted by the VIP segment as quarantine measures continue to ease.
BLOOM's earnings performance is expected to sustain its strong recovery as it continues to benefit from the policy that allows vaccinated foreigners to enter the Philippines as well as the reopening of borders across Asia.
Similarly, the Philippine government's stance of not implementing lockdowns moving forward allows BLOOM to resume their activities to full capacity, which will further improve the company's mass table and electronic gaming machine (EGM) volumes. Accumulating BLOOM once it breaks above PHP 7.20 is advisable. Set stop limit orders below PHP 6.80. Take profit at around PHP 8.00 to PHP 8.10.
PLDT, Inc. (TEL) — BUY
TEL reported a net income of PHP 27.6 billion for the first nine months of 2022 (+45% year-on-year). Excluding the impact of asset sales and Voyager Innovations, TEL's core net income
reached PHP 25.4 billion (+10% year-on-year) – well ahead of consensus estimates. On consolidated service revenues, TEL logged PHP 141.9 billion (+4.5% year-on-year), driven by data and broadband, which grew by 9% to PHP 113.2 billion, contributing 80%.
Despite rising competition in both the mobile and fixed-line segments, we believe that TEL can mitigate the impact of the said risk to its earnings due to: (i) It is best positioned to capture the long-term structural fixed broadband opportunity with its ~48% market share, owing to its extensive nationwide fiber footprint (>839,000 km), international network capacity of 60 terabytes (Tbps), and swift rollout of over 6.72 million fiber ports as of June 2022; (ii) it is less reliant on mobile service revenues, which account for only 41% of the market as of June 2022. It has less to lose versus Globe Telecom (GLO); (iii) its increasing corporate data and data center revenue, with a total estimated capacity of 172 MW (rack capacity: estimated >13,600) by 2023, thereby mitigating potential pressure on earnings amid increased competition in its core telco operations; and (iv) it has a better balance sheet position after the tower sale, which enables TEL to pay down debt, and at the same time fund investment requirements to stave off competition.
Accumulating once TEL breaks above PHP 1,643.00 is advisable. Set stop loss orders below PHP 1,560.00. Take profit at around PHP 1,800.00 to PHP 1,900.00 (PHP 1,930 for long-term investors).
PSEI TECHNICAL ANALYSIS
Resistance: 6,300 / 6,400
Support: 5,700 / 6,000
The PSEi resumed its rally last week, briefly trading above the 100-day moving average (MA) price (~6,318). However, it failed to stay above the said level. This further validates the 100-day MA as the market's resistance, which the PSEi must break to resume the ongoing rally.
TRADING PLAN
Those looking to accumulate are suggested to buy once the market breaks back above the 100-day MA.
KEY DATA RELEASES
Monday, November 14, 2022
– Corporate Earnings: Globe Telecom (GLO), GT Capital (GTCAP), San Miguel Corporation (SMC)
Tuesday, November 15, 2022
– Corporate Earnings: Ayala Corporation (AC)
Wednesday, November 16, 2022
– Corporate Earnings: Alliance Global Group Inc. (AGI)
Thursday, November 17, 2022
– BSP interest rate decision; consensus estimate is a hike of 75 bps
– Overseas Filipino (OF) cash remittances year-on-year for September 2022 (consensus estimate is 3.5%; actual for August 2022: 4.3%)
Read More Articles About: