Stock Market Weekly: Market poised to trade higher  
The US Fed rate hike pause and expected cooling domestic inflation will set the mood for the stock market this week.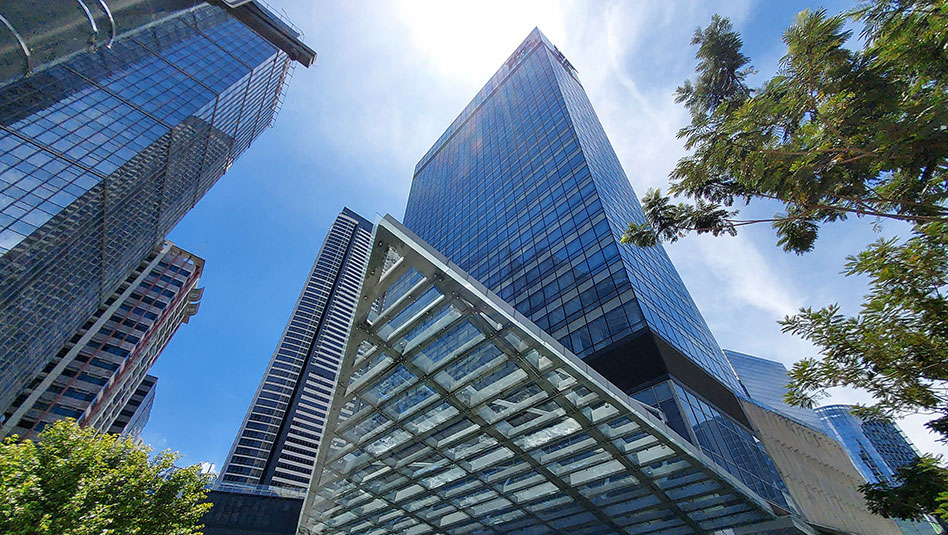 WHAT HAPPENED LAST WEEK
The Philippine Stock Exchange index (PSEi) rose by 0.46% week-on-week (w-o-w) to close at 5,989.27 (+27.28 points) during the short two-day trading week last week. Despite the weak trading volumes, the local bourse rose on the back of bargain hunting and given the US Federal Reserve's (Fed) policy pivot, with US Fed Chair Jerome Powell saying that the US Fed may be done lifting rates for now.
Furthermore, on the local front, the expansion S&P Global PH manufacturing data (52.4 vs Sep 2023's 50.6) and expectations of improving Philippine Consumer Price Index (CPI) (estimates: 5.6%; September 2023: 6.1%) for October 2023 buoyed sentiment.
WHAT TO EXPECT THIS WEEK
Expect an eventful week ahead, as investors return from trading holidays and lift the market higher, pricing in the recent pause by the US Fed, signs of weakness US jobs data, and the expectations of cooling domestic inflation (at 5.6% for Oct 2023 vs Sep 2023's 6.1%).
Nevertheless, we see uncertainties amid the slew of data releases from both corporate earnings and the much-anticipated 3rd quarter 2023 GDP results. For the latter, the market expects the Philippine economy to have grown by 4.8% last quarter, an acceleration from the 2nd quarter 2023's 4.3%. Finally, short selling is now available today, November 6, 2023, bringing the local market in uncharted territory.
Resistance: 6,000/6,200
Support: 5,700/5,400
ANALYSIS
The PSEi bounced back by +0.46% w-o-w, after hitting a year-to-date low the previous week. The volume remained lackluster amid the shortened two-day trading week. The benchmark index traded below key moving averages (50-day, 100-day, and 200-day) with the technical indicator MACD below zero and the signal line — indicating that sentiment remains to be bearish.
If the PSEi sustains last week's rebound, it can retest previous support-turned resistance at 6,000 to 6,200. Otherwise, if the downtrend continues, it can retrace towards next support levels around 5,700 and 5,400. Continue to buy in tranches around identified support areas (5,700 and 5,400, and 4,500) should the market revisit lower levels. Allocate some buying power to take advantage of offshoots in the market's bearish stance.
STOCK CALLS FOR THE WEEK
Converge ICT Solutions*/ BUY ON BREAKOUT | FMSEC Target Price: PHP 15.50
After hitting an all-time low of PHP 7.77 last August 31, 2023, CNVRG rallied by as much as 33.8%. CNVRG recently formed a double top — indicating a bearish reversal pattern. After forming the second rounding top mid-October, CNVRG's stock prices dropped by 21%, paring gains it made in the past weeks.
The stock is currently trading below key moving averages (200-day, 100-day, and 50-day), hovering around oversold conditions (RSI: 33.57). Hence, we believe that CNVRG is poised to rebound. Accumulate only once CNVRG breaks out of PHP 9.00/PHP 50-day MA resistance level on strong volume. Stop loss limit around PHP 8.28 and take profits around PHP 10.35. For long term investors, our fundamental target price for CNVRG is PHP 13.30 (+62.20% upside from the recent close).
Globe Telecom Inc*/ BUY ON BREAKOUT | FMSEC Target Price: PHP 1,830.00
GLO is currently trading below key moving averages (50- day and 200-day) with the 50-day MA acting as its immediate resistance. Additionally, the stock has exhibited a symmetrical triangle pattern formed by two converging trend lines with a wide base at the beginning and narrows down over time.
The pattern has been developing since June 2023 and is currently on a tightening consolidation. As the trading range contracts, GLO is poised to break out or breakdown. For a more favorable risk-reward ratio, accumulate only once GLO breaks above its resistance around 50-day MA. Accumulate GLO once it breaks above 50-day MA (~1,805.38) on strong volume. Set stop loss limits around PHP 1,660.95 and take profits around PHP 2,076.19.
PLDT Inc*/ BUY ON BREAKOUT | CONSENSUS TARGET PRICE: PHP 1,430.00
TEL rallied by as much as 14% after hitting a multiyear low of 1,094 last September 18, 2023. Furthermore, the stock has formed three troughs, with first and third troughs almost equal — resembling an inverse head and shoulders pattern.
The stock has recently been retesting the resistance of the neckline around PHP 1,235.00. Since an inverse head and shoulders pattern indicates a trend reversal, a buy signal could be given once TEL breaks above the trend line around PHP 1,240.00. Accumulate only once TEL break above PHP 1,240 on strong volume. Set stop loss limit orders around PHP 1,140.80 and take profits around PHP 1,426.00.
KEY DATA RELEASES
1) PH CPI YoY for October 2023 on Tuesday, November 7, 2023 (estimates: 5.6%; September 2023: 6.1%)
2) PH exports YoY for September 2023 on Tuesday, November 7, 2023 (estimates: -8.3%; August 2023: 4.2%)
3) PH imports YoY for September 2023 on Tuesday, November 7, 2023 (estimates: -9.0%; Aug 2023: – 13.1%)
4) PH unemployment rate for September 2023 on Wednesday, November 8, 2023 (August 2023: 4.4%)
5) PH GDP YoY for 3rd quarter 2023 on Thursday, November 9, 2023 (estimates: 4.8%; 2Q23: 4.3%)
6) US Initial Jobless Claims as of November 4, 2023, on Thursday, November 9, 2023 (October 21, 2023: 217k)
Read More Articles About: