Stock Market Weekly: Market may pull back 
The market is expected to pull back this week as overbought conditions become apparent.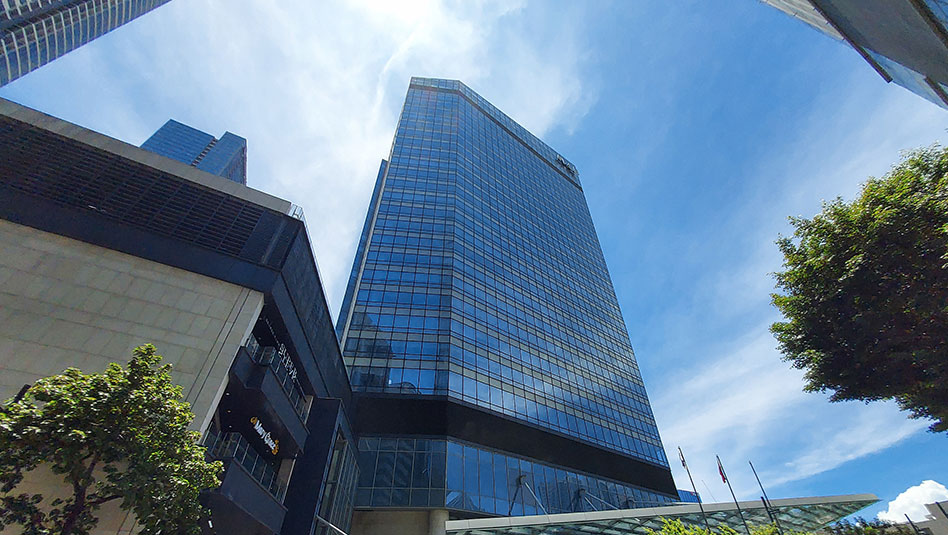 WHAT HAPPENED LAST WEEK
The Philippine Stock Exchange index (PSEi) continued its upward trend, rising by 164.2pts (up 2.45% week-on-week) to close at 6,863.86. The market enjoyed five straight days of foreign net buying amid the better-than-expected OFW remittances and the widely expected 50-basis-point rate hike of the Bangko Sentral ng Pilipinas. The market was bought up in four out of five trading days last week, correcting only on Wednesday following overbought signals.
Top index performers were Alliance Global Group Inc. (AGI) which was up 10.7%, BDO Unibank up 9.3%, and Megaworld Corporation (MEG) up 8.2%. Index laggards were PLDT (TEL) down 2.2%, San Miguel Corporation (SMC) down 1.9%, and Jollibee Foods Corporation (JFC) down -1.7%. The index breadth was positive with 20 gainers versus 10 losers. The average daily turnover value was PHP 6.5 billion. Foreigners were net buyers by PHP 3.2 billion.
WHAT TO EXPECT THIS WEEK
The market may pull back this week, as its relative strengthe index (RSI), a momentum indicator, continues to trade above 70, indicating overbought conditions. After consecutive weeks of price rollbacks, fuel prices are also projected to increase by over PHP 2 per liter for diesel and kerosene and around PHP 0.40 to PHP 0.70 per liter for gasoline. Meanwhile, investors are expected to feel some relief over sugar prices as leading groceries and supermarkets in Metro Manila agreed to the suggested retail price of PHP 70/kg of sugar.
STOCK PICKS FOR THE WEEK
Jollibee Foods Corp. (JFC) — BUY
Despite cost pressures, earnings recovery appears to be sustainable and continues to gain traction. We expect JFC will be able to deliver a 19.8% revenue compounded annual growth rate (CAGR) for 2022 to 2023, amid the further unwinding of COVID mobility restrictions and with JFC's markets so far able to absorb price increases year-to-date. Accumulate on pullbacks until PHP 225.00. Set cut loss below PHP 208.00 and take profit at PHP 250.00/ PHP 260.00.
Robinsons Retail Holdings, Inc. (RRHI) — BUY
Amid a rising inflation environment, we turn to retailers, given their ability to pass on costs to their mid- to high-income target market. RRHI is best positioned to leverage on the wallet share shift and return of mobility amid further economic reopening. Despite the Omicron impact and post adjustments to margins, we retain our forecasts for RRHI, as our outlook for the mall-based retailer remains largely intact amid: (i) favorable mobility trends and shifting wallet allocation conducive for RRHI's growth; and (ii) Strong balance sheet position. Accumulating once RRHI pulls back to PHP 60.00 is advisable. Set stop limit orders below PHP 57.50 and take profit at around PHP 68.00/PHP 70.00.
Universal Robina Corp. (URC) — BUY
URC formed a "megaphone bottom pattern" – a long-term bullish pattern. URC broke above the said pattern due to the broader market rebound amid easing commodity prices. According to Technical Insight, our automated chart pattern recognition program, the measured price target after URC broke out of its megaphone bottom pattern is PHP 150.00 – PHP 156.00. As for fundamentals, we are constructive on the stock and view the current levels as good entry points. We expect margins to recover strongly next year. As commodity prices continue to ease, price increases are likely to remain sticky, and the Philippine peso is likely to stabilize. For 2023, we expect URC to be able to deliver 21%/16% growth in EBIT/net earnings amid the full-year impact of the said factors. Accumulating URC at current levels is advisable. Set stop limit orders below PHP 112.00. Take profit at around PHP 140.00/PHP 150.00.
PSEi TECHNICAL ANALYSIS
Resistance: 6,800
Support: 6,400 to 6,180
The PSEi sustained its rally last week and is poised to retest the 200-day moving average (MA) for the first time since April 2022. The technical indicator moving average convergence divergence (MACD) confirms the bullish momentum, trading at its highest since July 2021. However, the market is now trading at overbought levels with RSI at 73.97.
TRADING PLAN
Accumulate once the PSEi pulls back to around 6,800 to 6,600. Set tight stops below 6,400.
KEY DATA RELEASES
Tuesday, August 23, 2022
– US S&P Global preliminary manufacturing purchasing managers' index (PMI)
Thursday, August 25, 2022
– US second reading of annualized GDP quarter-on-quarter (consensus estimate: -0.9%, 1st reading: -0.9%)
Sunday, August 28, 2022
– Philippine bank lending net of reverse repurchase rate (RRPs) year-on-year (12% in July 2022)
Read More Articles About: