Stock Market Weekly: Market expected to resume rally
With the central bank saying that it will adjust foreign exchange policies to restrain the peso's volatility, we may see a rally this week.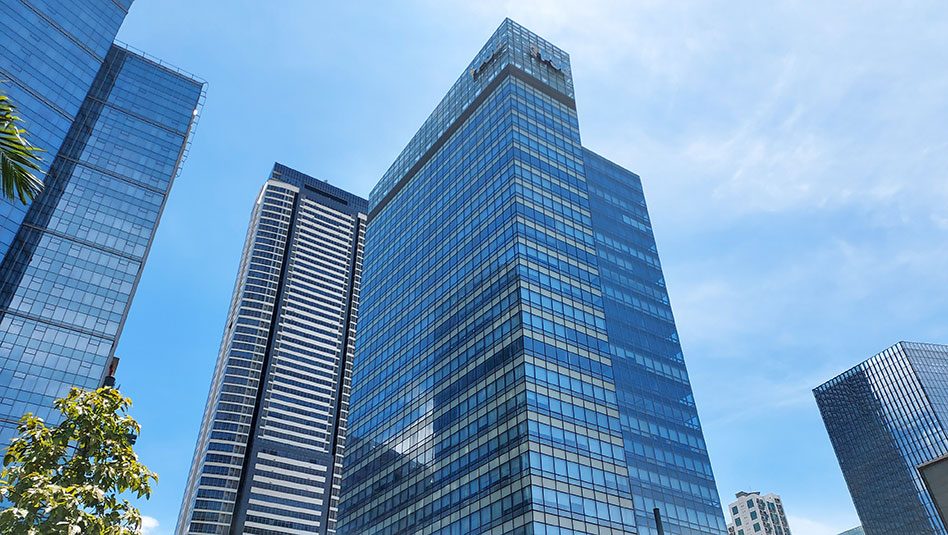 WHAT HAPPENED LAST WEEK
The Philippine Stock Exchange index (PSEi) ended 2.40% higher week-on-week at 6,437.38 (+150.61 points). The local bourse sustained its upward momentum early in the week following strong corporate earnings results, the surprise in GDP growth data, and the rise in September 2022 remittances sent home by overseas Filipinos.
The market took a breather mid-week ahead of the Bangko Sentral ng Pilipinas' (BSP) policy meeting, but soon extended its gains until Friday on foreign net inflows and the peso's appreciation following the BSP's widely expected 75-basis-point rate hike.
Top index performers were Converge (CNVRG) (+20.0%), AC Energy (ACEN) (+10.8%), and Ayala Land Inc. (ALI) (+10.4%), while index laggards were Globe Telecom (GLO) (-3.7%), BDO Unibank Inc. (BDO) (-3.4%), and SM Prime Holdings Inc. (SMPH) (-2.9%). The index breadth was positive, with 22 gainers versus 8 losers. The average daily turnover value was PHP 5.3 billion. Foreigners were net buyers of PHP 1.7 billion.
WHAT TO EXPECT THIS WEEK
We expect the market to continue last week's rally on the BSP's pronouncement to adjust foreign-exchange policies to curb speculation and further temper the volatility of the peso. However, gains may be capped by recent hawkish comments by the US Federal Reserve.
STOCK PICKS FOR THE WEEK
D&L Industries, Inc. (DNL) — BUY
DNL posted an 18% year-on-year (y-o-y) increase in 3Q 2022 earnings to PHP 910 million, bringing the 9-month 2022 net income to PHP 2.5 billion (+17% y-o-y), as DNL's diversified businesses, the essential nature of the products it manufactures, and its ability to adjust its selling prices mitigated the impact of macroeconomic headwinds (volatile commodity prices, higher interest rates, and a weak peso) during the period.
The management is optimistic that full year 2022 earnings will exceed the record net income booked in 2018 (PHP 3.2 billion) given the near-term catalysts such as the anticipated holiday-induced spending and the lifting of mask requirements indoors. Moving forward, the completion of DNL's Batangas plant in January 2023 is expected to support the company's growing export business in the food and oleochemicals segment.
Accumulating DNL once it breaks above PHP 7.50 is advisable. Those more conservative can accumulate once DNL breaks above PHP 8.00. Set stop limit orders below 5%-7% of the average cost. Take profit at around PHP 8.80.
Shakey's Pizza Ventures, Inc. (PIZZA) — BUY ON BREAKOUT
PIZZA posted a net income of PHP 454 million for the first nine months of 2022 (9 months of 2021: net loss of PHP 35 million), with 3Q 2022 net income standing at PHP 250 million (3Q 2021: net loss of PHP 49 million). PIZZA attributed its performance to the resurgence of dine-in sales owing to easing mobility restrictions, initiatives to expand off-premises takeout and delivery services, and the expansion of its store network.
Despite the elevated cost environment and its impact on consumer sentiment, PIZZA is optimistic that the holiday festivities will enable its top line to exceed pre-pandemic levels this year. It expects 2022 net income to end near 2019 levels (PHP 865 million). As for price action, the 200-day moving average (MA) has acted as a key resistance level since March 2022. A break above the 200-day MA will likely result in the counter retesting the PHP 8.10 level. Accumulating PIZZA once it breaks above PHP 8.10 is advisable. Set stop limit orders below PHP 7.65. Take profit at around PHP 9.00.
Vista Land & Lifescapes, Inc. (VLL) — SELL ON BREAKDOWN
The stock is currently in a downtrend, with share prices trading below its major moving averages (50-day, 100-day, and 200-day). On November 11, 2022, MSCI announced that it had removed VLL from the MSCI Philippines Small Cap Index, effective on the close of November 30, 2022.
We expect the stock to see foreign outflows as tracker funds that follow the MSCI index realign their portfolios in accordance with the recent adjustments. As for price action, VLL is trading below its major MAs, and other technical indicators show that the bearish momentum is still ongoing. Lighten your position once VLL breaks below PHP 1.50. The next support levels are at PHP 1.00 and PHP 0.67.
PSEi TECHNICAL ANALYSIS
Resistance: 6,600
Support: ~6,325 (100-day moving average price)
The PSEi rallied anew and is now trading above the 100-day MA. The Moving Average Convergence Divergence (MACD) confirms the bullish momentum, with the MACD line trading above both the signal and zero lines. Continue to observe the market, as it is trading near overbought levels. Should the market sustain trading above the 100-day MA, the next resistance is 6,600.
TRADING PLAN
– Accumulate if the market stays above the 100-day MA this week.
KEY DATA RELEASES
Wednesday, November 23, 2022
– US preliminary manufacturing Purchasing Mangers' Index (PMI) (consensus estimate is 50.0, while the actual for October 2022 is 50.4)
Friday, November 25, 2022
– Philippine Budget Balance for October 2022 (Actual for September 2022: -PHP 179 billion)
Read More Articles About: