Stock Market Weekly: Market bounces as it hovers above key support levels
The appointment of the Philippines' new central bank governor, Russia's fleeting coup attempt, and other data releases will influence the market this week.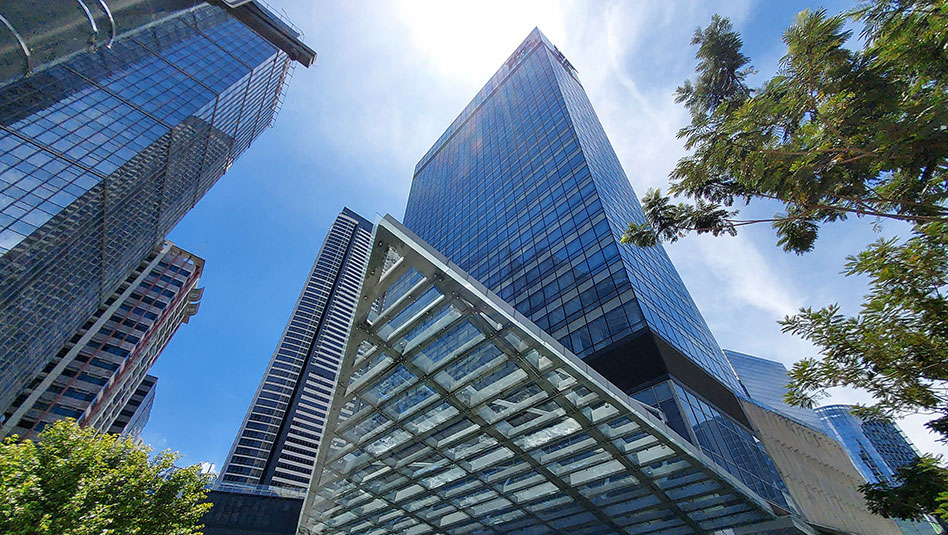 WHAT HAPPENED LAST WEEK
Last week, the Philippine Stock Exchange (PSEi) closed below 6,400 at 6,393.55 (-114.79 points; -1.76% week-on-week) as investors digested the implications of the US Fed's signal of two or more rate hikes by the end of 2023. On the local front, the Bangko Sentral ng Pilipinas (BSP) decided to keep key interest rates unchanged at 6.25% and lowered its 2023 inflation forecast to 5.4% (from 5.5%).
Furthermore, consumer stocks led by Universal Robina Corporation (URC) and Monde Nissin Corp. (MONDE) slipped following news of the government's plan to impose taxes on salty snacks, junk food, and sugary drinks.
WHAT TO EXPECT THIS WEEK
This week, we expect the market to bounce as it hovers at key support levels. If the PSEi fails to break back above the 6,400 key resistance level, the market will retest the next support levels at 6,200 and 6,000.
The market will also price in the announcement of Eli Remolona as the new Bangko Sentral ng Pilipinas (BSP) governor starting July 3, 2023, events in Russia over the weekend, and other upcoming key data releases. Local fuel prices are expected to increase by about PHP 0.90 to PHP 1.10 per liter of diesel and PHP 0.10 to PHP 0.30 per liter of gasoline.
PSEi TECHNICAL ANALYSIS AND TRADNG PLAN
Resistance: 6,400/6,600
Support: 6,000/6,200
The market continued to trade sideways with a downward bias as it retested the 6,400 support level, closing slightly below at 6,393.6 by the end of the trading week. Furthermore, the index stayed under its key moving averages (20-day, 50-day, 100-day, and 200-day) with the MACD (moving average convergence/divergence) remaining below both the signal and zero lines, which indicates that the bears remain in control.
We believe that should the PSEi correct further from its current 6,400 level, the market can retest the next support levels at 6,200 and 6,000. Moreover, we think that only once the PSEi breaks above the 6,600 resistance will there be a reversal of the market's short-term downtrend.
Gradually accumulate once the PSEi trades back above 6,800.
STOCK CALLS FOR THE WEEK
International Container Terminal Services, Inc. (ICT) — BUY on Breakout
International Container Terminal Services, Inc. (ICT) formed a continuation diamond bullish pattern, breaking out of a consolidation period. Breaking out of the diamonds boundary line signals the resumption of the prior uptrend. Moreover, the counter is currently trading above its long-term MA (200-day) complemented by a 30-day average daily value turnover of 210.8 million. Hence, we think that the counter could sustain its uptrend if it breaks out of its 50-day and 100-day moving averages. Accumulating once ICT breaks above PHP 205.00 is advisable. Set stop limit orders below PHP 187.00. Take profit at around PHP 246.00 to PHP 256.00.
Shakey's Pizza Asia Ventures (PIZZA) — BUY ON PullBacks
For company guidance, PIZZA recognizes that the outperformance in the 1st quarter of 2023 was partly driven by a relatively lower base from last year. Nonetheless, PIZZA expects its revenues and net income to grow by at least 20% y-o-y for 2023, barring new major externalities. Those who bought from our buying level of PHP 8.70 should continue to hold. Meanwhile, those looking to accumulate can buy PIZZA once the stock pulls back to PHP 8.70. Set stop limit orders below PHP 8.00. Take profit at around PHP 10.00/PHP 10.50.
Greenergy Holdings Inc. (GREEN) — BUY ON Pullbacks
Greenergy Holdings Inc. (GREEN) formed an inverse head and shoulders pattern in its daily chart. In its disclosure dated January 13, 2023, GREEN announced property dividends with an entitlement ratio of 0.056 share of Agrinurture, Inc. (ANI) for every one share of GREEN with an ex-date of June 27, 2023.
GREEN also posted its highest volume last trading week (June 12-16, 2023) since 2019 when volume reached ~267.1 million on January 31, 2019. Accumulating once GREEN pulls back to PHP 1.25 is advisable. Set stop limit orders below PHP 1.15 and take profits at around PHP 1.44/PHP 1.45.
KEY DATA RELEASES
1.) Philippine Budget Balance for May 2023 on Tuesday, June 27, 2023 (April 2023: 66.8 billion);
2.) Philippine Money Supply M3 SRF y-o-y for May 2023 on Wednesday, June 28, 2023 (April 2023: 6.6%);
3.) Philippine Bank Lending y-o-y for May 2023 on Wednesday, June 28, 2023 (April 2023: 9.3%);
4.) Philippine Bank lending net of RRPs y-o-y for May 2023 on Wednesday, June 28, 2023 (April 2023: 9.7%); and
5.) US Initial Jobless Claims as of June 24, 2023, on Thursday, June 29, 2023 (May 2023: 264k)
Read More Articles About: