Stock Market Weekly: Local index may inch higher this week
There's something to look forward to this week as investors anticipate fuel price rollbacks and await tamer US inflation numbers for August.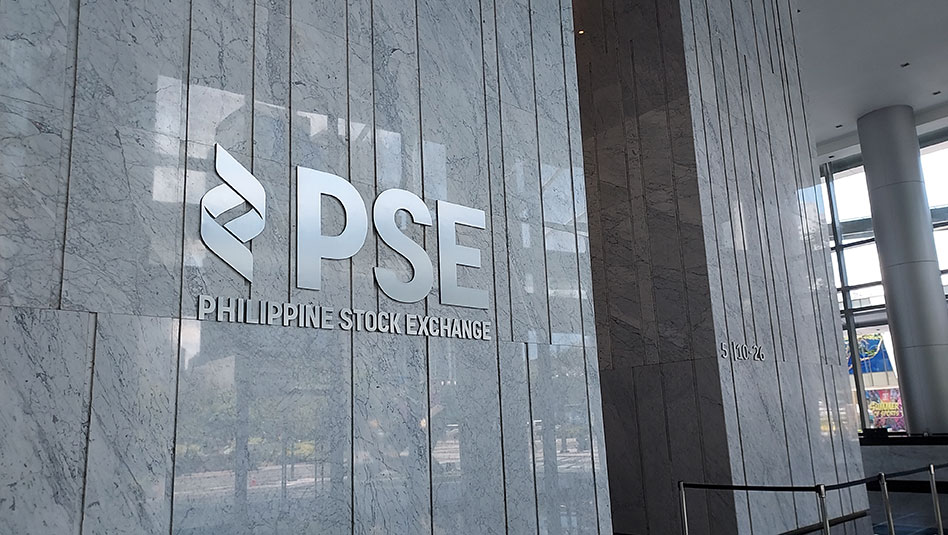 WHAT HAPPENED LAST WEEK
The Philippine Stock Exchange index (PSEi) fell by 1.29% week-on-week to close at 6,606.00 (down 86.65 points). The market started the week in red as the US dollar appreciated vis-a-vis the Philippine peso and thin trade volumes were observed due to the US market remaining closed for Labor Day.
The local benchmark index posted gains on Tuesday as investors cheered the easing of the Consumer Price Index (CPI) for August 2022 at 6.3% (consensus estimate is 6.4%, while actual for July 2022 was 6.4%). The Philippine peso broke the PHP 57.0 per US dollar level midweek, which fueled inflation worries and prompted the Bangko Sentral ng Pilipinas (BSP) to deliver hawkish statements regarding the possibility of three 25-basis-point rate hikes for the rest of the year.
Losses were pared beginning Thursday amid the spillover of positive sentiment from Wall Street's rebound and as the US dollar softened vs emerging market (EM) Asian currencies by the end of the week. Investors factored in the country's unemployment rate falling to 5.2% in July 2022 (actual in June 2022 was 6%) and the country's widening trade deficit for July 2022 to USD 5.93 billion (USD 5.87 billion in June 2022).
Top index performers were Universal Robina Corporation (URC) up 2.5%, Metro Pacific Investments Corporation (MPI) up 1.6%, and Metropolitan Bank & Trust Company (MBT) up 1.2%. Index laggards were AC Energy (ACEN) down 7.9%), JG Summit Holdings Inc. (JGS) down 7.5%), and Puregold Price Club Inc. (PGOLD) down 5.6%.
The index breadth was negative, with 9 gainers versus 20 losers. The average daily turnover value was PHP 4.4 billion. Foreigners were net buyers by PHP 1.2 billion.
WHAT TO EXPECT THIS WEEK
The benchmark index could inch higher this week following last week's rally of global stocks and the anticipated fuel price rollbacks on Tuesday. Investors will also await the release of key US inflation data on Tuesday, a key indicator in the Fed's next rate hike decision. Analysts are forecasting an 8% year-on-year growth in US CPI for August 2022, down from 8.5% in July 2022, yet still historically elevated.
STOCK PICKS FOR THE WEEK
Megawide Construction Corp. (MWIDE) — BUY
MWIDE and GMR Airports International BV (GAIBV) executed a share subscription and transfer agreement for Aboitiz InfraCapital (AIC) to acquire shares in GMR-Megawide Cebu Airport Corporation (GMCAC), the operator of Mactan-Cebu International Airport (MCIA). In our view, MWIDE was able to crystalize MCIA's fair market value at more than triple of its cost base at PHP 15-billion transaction value (representing MWIDE's 60% equity stake in MCIA). Notably, the transaction will unlock MWIDE's resources to accelerate its infrastructure portfolio with the upfronted cash proceeds for capital recycling, and provide funds to de-lever and strengthen its balance sheet. Accumulating at current levels is advisable. Further accumulate on the break above PHP 5.70. Set stop limit orders below PHP 4.80.
MacroAsia Corp. (MAC) — BUY
MAC formed a flag, a short-term bullish continuation pattern. A bullish flag pattern occurs during a dynamic market rally, representing a brief pause as the market "catches its breath" before running off again in the same direction. The bullish price action was driven by the news that the company will provide operations and management services at the Sangley Airport. The measured price target after MAC broke out of its bullish flag is PHP 6.30 to PHP 6.50 (up 13.5%-17%), according to Technical Insight, our automated chart pattern recognition program, Accumulating at current levels is advisable. Set stop loss orders below PHP 5.10. Take profit at around PHP 6.30 to PHP 6.50.
Union Bank of the Philippines, Inc. (UBP) — BUY
UBP formed a triple bottom – a long-term bullish pattern. UBP broke above the said pattern due to the broader market rebound amid easing commodity prices. The measured price target after UBP broke out if its triple bottom pattern is PHP 95.00 to PHP 97.00 (higher by 9% – 11.5%), according to Technical Insight, our automated chart pattern recognition program. Looking at the fundamentals, UBP began accruing income from the Citi consumer portfolio since August 1, 2022. According to the company, key value drivers assumed in the transaction (such as customer growth and portfolio performance) are all trending ahead of expectations. UBP estimates pro-forma net interest margins (NIMs) at 5.5% (vs. 4.7% currently) given Citi's NIMs at 13%. Consumer loans as a percentage of total loans are also expected to increase to 49% from 40% currently. Accumulating once UBP pulls back to PHP 86.00 to PHP 85.00 is advisable. Set stop limit orders below PHP 81.00 and take profits at around PHP 96.00 to PHP 97.00.
PSEi TECHNICAL ANALYSIS
Resistance: 6,900/7,200
Support: 6,400/6,600
The PSEi traded within a tight range of 6,550 to 6,700 and has managed to stay above its 100-day Moving Average (MA) last week. It is crucial for the market to stay above the 100-day MA for the ongoing bullish reversal to resume. It is worth taking note that the bullish momentum is slowing down with the moving average convergence divergence (MACD) line below the signal line. Setting trail stops at this technical structure is recommended.
TRADING PLAN
Slowly accumulate at current levels until the 100-day moving average (MA), which is currently at 6,548. Set tight stops below 6,400.
KEY DATA RELEASES
Tuesday, September 13, 2022
– US CPI year-on-year for August 2022 (consensus estimate was 8.1%, while actual CPI for July 2022 was 8.5%)
Thursday, September 15, 2022
– Overseas Filipino (OF) cash remittances year-on-year for July 2022 (consensus estimate is 2.7%, while the actual for June 2022 was 4.4%)
Read More Articles About: