Stock Market Weekly: Local bourse nears overbought levels
Despite the expectation of sideways trading this week, a strong earnings season in the US may spread positive sentiment.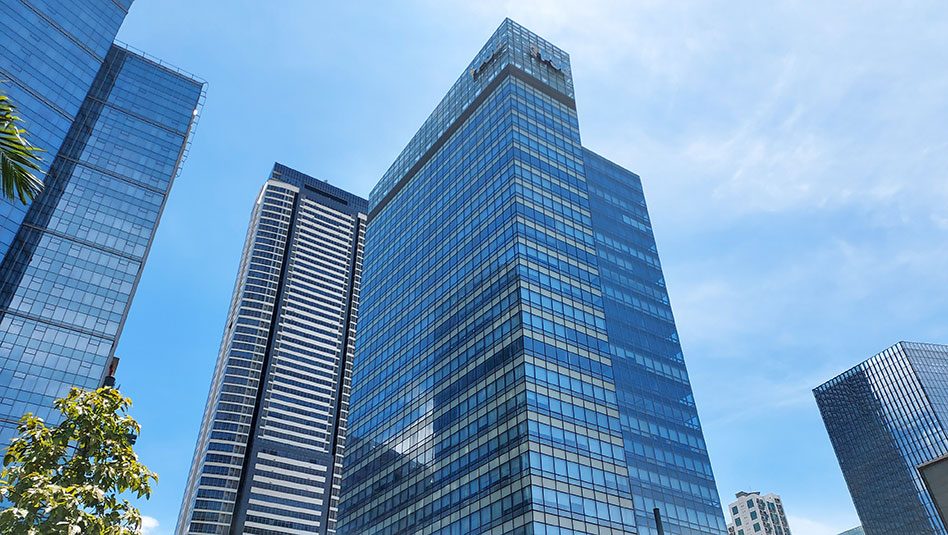 WHAT HAPPENED LAST WEEK
Last week, the Philippine Stock Exchange index (PSEi) surged by +3.85% week-on-week (w-o-w) to close at 6,624.79 (+245.76 points). The local bourse rose for five consecutive sessions as investors cheered lower-than-expected US inflation data, which lifted hopes for a soft landing in the US.
Moreover, the market considered comments from US central bank officials that the Fed will likely raise interest rates to bring down inflation further, but stated that the end to its current monetary policy tightening cycle is drawing to a close.
On the local front, the report on the Philippine Economic Zone Authority's (PEZA) approval of PHP 80.6 billion (from PHP 22.5 billion in the 1st quarter 2022) worth of investments in the 1st half of 2023 boosted market sentiment.
WHAT TO EXPECT THIS WEEK
This week, we expect the market to trade sideways with a slight downward bias on some profit-taking as the local bourse is nearing overbought levels. Furthermore, investors will digest the anticipated oil price hike by as much as PHP 1.80 to PHP 2.00/liter of gasoline and PHP 1.90 to PHP 2.10/liter of diesel. However, this may be tempered by the strong showing of US companies as earnings season kicked off, which may spread positive sentiment to the local market.
Resistance: 6,750/6,800
Support: 6,200/6,400
The market rebounded strongly from the 6,400 support level as it rallied for five straight sessions, eventually breaking out of the key resistance at 6,600. The PSEi traded above key moving averages (20-day, 50-day, 100-day, and 200-day) with technical indicator moving average convergence-divergence (MACD) both above the signal and zero lines which indicates a potential uptrend.
We think that should the PSEi sustain its rally, it can retest the 6,750 resistance, hence negating the current bearish sentiment in the market. Otherwise, if the market pulls back, it can then retest support levels at around 6,400 to 6,200.
Lighten up if the PSEi bounces but fails to break above 6,750. Add to positions once the market decisively breaks above 6,750.
STOCK CALLS FOR THE WEEK
Ayala Land Reit (AREIT): Buy on Breakout/ FMSBC Target Price: PHP 36.70
We upgraded our recommendation on AREIT, Inc. (AREIT) from hold to buy. AREIT is now the largest REIT in terms of market capitalization in the Philippines. Its management has delivered on an aggressive asset injection plan, with AREIT's total leasable area now standing at 710,310 sqm (higher by 4.65x since IPO) and valued at PHP 64 billion as of the 1st quarter of 2023.
Bigger is better in the REITs universe and we think AREIT is now on a virtuous upcycle of growth and premium valuations. This year, the counter is set to conduct its largest one-time asset infusion since IPO, with properties worth PHP 22.5 billion.
Our new target price (TP) for AREIT of PHP 36.70 implies a dividend yield of 5.7%/5.8%, based on full year 2023 forecast and 2024 (FY2023F and FY2024F) forecast payout, and is justified vis-à-vis our DBS economics team's forecast Philippine 10-year yield of 5.2% by end-2024 (forecast).
Accumulating once AREIT breaks above PHP 35.00 on strong volume is advisable. Set stop limit orders below PHP 32.20 and take profits at around PHP 40.25/PHP 40.60. For long-term investors, our target price for AREIT is PHP 36.70.
RL Commercial Reit (RCR): Buy/ FMSBC Target Price: PHP 6.50
We raised our target price to PHP 6.50 after pricing in lower working average cost of capital. We believe that the market can expect reliable returns from the counter. We also expect RL Commercial REIT, Inc. (RCR) to generate flat to positive organic growth in rent per square meter (sqm) this year vs other REITs in our coverage.
We attribute this to RCR's younger and more modern properties, which merit sustained or improved rates from existing and new tenants. Our target price of PHP 6.50 implies a dividend yield of 6.0%/6.2%, based on FY23F/24F payout, and is attractive visà-vis our DBS economics team's forecast of Philippine 10 -year yield of 5.2% by end-2024.
Accumulating once RCR breaks above PHP 5.90 on strong volume is advisable. Set stop limit orders below PHP 5.43 and take profits at around PHP 6.78/ PHP 6.85. For long-term investors, our target price for RCR is PHP 6.50.
Philex Mining Corp (PX): BUY ON BREAKOUT / FMSBC Target Price: N/A
Philex Mining Corp. (PX) dropped by as much as 24% from its year-to-date high of PHP 3.45, attributable to weak global demand and ample supply of metals. Furthermore, PX disclosed that the mining company is nearly done raising fresh funds for the Silangan gold-copper project (Silangan Project) in Surigao del Norte.
Expected to commence operations by 2025, the project will be able to process 2,000 tonnes (t) to 12,000t of ore daily, equivalent to 4m t annually. Once operational, the Silangan Project will provide fresh revenue contributions to the company apart from Padcal Mine with extended mine life until 2027.
In terms of technical analysis, PX formed a triple moving average crossover pattern (4-day, 9-day, and 18-day), establishing an uptrend for the stock. Hence, we belive that once the counter breaks above PHP 2.85, PX will likely retest its next resistance level at PHP 3.30. Accumulating once PX breaks above PHP 2.85 on strong volume is advisable. Set stop limit orders below PHP 2.62. Take profits at around PHP 3.30/ PHP 3.40.
KEY DATA RELEASES
1.) Overseas Filipino (OF) cash remittances YoY for May 2023 on Monday-Tuesday, July 17-18, 2023 (consensus estimate: 4.5%; April 2023: 3.7%)
2.) Philippine Budget Balance for June 2023 on Tuesday-Saturday, July 18-22, 2023 (May 2023: USD -439 million)
3.) US Initial Jobless Claims as of July 15, 2023, on Thursday, July 20, 2023.
Read More Articles About: