Stock Market Weekly: It's going to be a volatile week
The theme this week is volatility with a downward bias. More than the earnings and data releases and the US inflation report, investors will be watching how the fate of the Silicon Valley Bank in the US unravels.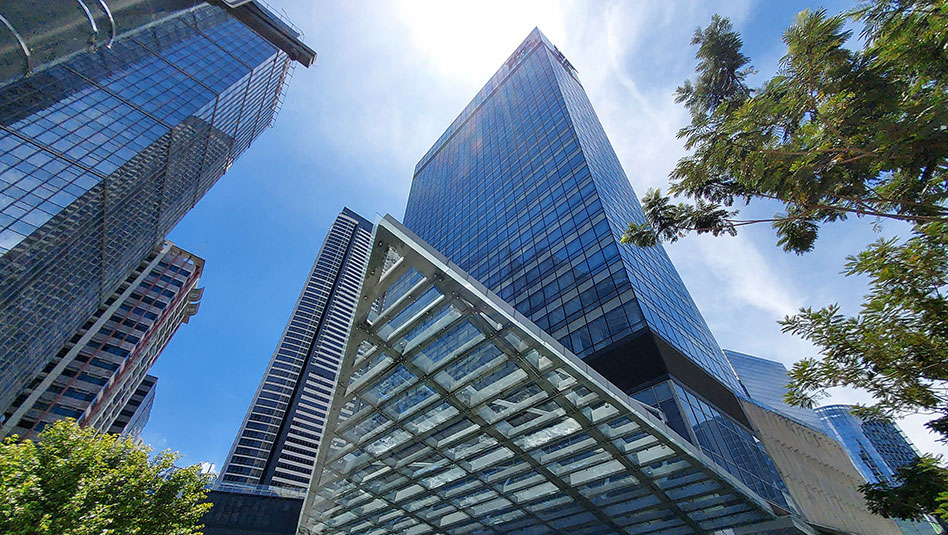 WHAT HAPPENED LAST WEEK
The Philippine Stock Exchange index (PSEi) ended 0.98% lower week-on-week to 6,589.88 (-65.49 points). The market started the week in the green following stronger US equities and Asian peers and lower-than-expected local inflation data (February 2023: 8.6%). For the rest of the trading week, the benchmark index dropped as investors reduced risk amid the following:
(i) higher bond yields;
(ii) the possibility of a 50-basis-point hike by the US Fed; and
(iii) worries over troubled banks, namely, Silvergate and Silicon Valley Bank (SVB).
Meanwhile, on the local front, investors digested the country's unemployment rate rising to 4.8% (December 2022: 4.3%) and foreign direct investments dropping by 23% year-on-year to USD 9.2 billion in 2022 (2021: USD 12 billion).
Top index performers were International Container Terminal Services, Inc. (ICT) (+6.5%), Universal Robina Corporation (URC) (+5.9%), and JG Summit (JGS) (+3.0%), while index laggards were Metro Pacific Investments Corp. (MPI) (-10.2%), AC Energy (ACEN) (-6.8%), and Aboitiz Equity Ventures (AEV) (-6.8%).
The index breadth was negative with 11 gainers versus 19 losers. The average daily turnover value was PHP 6.3 billion. Foreigners were net sellers by PHP 435.3 million.
WHAT TO EXPECT THIS WEEK
We expect a volatile market with a downward bias as all eyes are on the following:
(i) developing narrative on SVB — the US federal government has recently said that it won't bailout SVB but will focus on its depositors, unlike in the previous financial crisis, which led to bank bailouts;
(ii) major earnings and data releases; and the
(iii) upcoming US Consumer Price Index (CPI) report on Tuesday, March 14, 2023 – which is projected to come in lower at 6.0%.
This, as well as the recent stronger-than-expected US change in nonfarm payrolls (February 2023: 311k) data, are considered key factors in determining the US Fed's next course of action.
Meanwhile, local fuel prices are forecasted to have mixed movements in the coming week, with gasoline expected to increase by about PHP 0.80 to PHP 1.0 per liter and diesel expected to have no price change, or rolled back by PHP 0.10 per liter.
STOCK CALLS FOR THE WEEK
San Miguel Food and Beverage, Inc. (FB) — BUY ON BREAKOUT
Year-to-date, FB's share price rose by as much as 41%, outperforming the PSE industrial sector, which rose by only 2.4% in the same period. The stock is currently trading above its key moving average prices (50-day, 100-day, and 200-day MAs).
That said, riding the stock's positive momentum and buying on breakout is the optimal strategy. As for company guidance, our investment thesis on the stock remains intact: we like FB as a branded food and beverage (F&B) powerhouse – with its dominant market leadership across food, beer (>90% of market volume), and spirits (>40% of market volume) businesses.
FB is a major player in the Philippine consumption story. Accumulating FB once it breaks above PHP 55.00 is advisable. Set cut loss below PHP 52.00. Take profit at around PHP 61.0/PHP 63.0, PHP 70.0 for long-term investors.
Ayala Land, Inc. (ALI) — BUY
Since February 2023, ALI's share price is down by as much as 9.7% amid higher interest rate concerns. The recent correction brought ALI to trade at oversold levels. That said, aggressive short-term traders / bargain hunters can attempt to take advantage of the stock trading at near oversold levels to ride the probable bounce.
The key risk for the stock is that the break below PHP 25.50 may result in further pullback. Given this, tight stops must be in place. Accumulating ALI at current levels is advisable. Set stop limit orders below PHP 25.40. Take profit at around PHP 29.00/PHP 30.70.
Robinsons Retail Holdings, Inc. (RRHI) — BUY ON BREAKOUT
We are of the view that a break above PHP 60.00 may indicate a more sustainable upside. Since the beginning of the year, key developments include RRHI's acquisition of a 4.4% equity interest stake in Bank of the Philippine Islands (BPI) under a Share Purchase Agreement dated January 5, 2023, and the company's reported 2022 attributable net income at PHP 5.74 billion (+26.7% year-on-year).
Excluding noncore items, core earnings surged 39.1% y-o-y to PHP 5.29 billion (albeit still below consensus/expectations) given the positive contribution across all business segments.
Moving forward, the management revealed a more aggressive expansion outlook at 180 to 200 net store additions and PHP 5-7 billion capital expenditure (capex) this year (2022: PHP 4.7 billion). Accumulating once RRHI breaks above PHP 60.00 is advisable. Set stop limit orders below PHP 57.00. Take profit at around PHP 67.00 to PHP 68.00, PHP 70.0 for long-term investors.
PSEi TECHNICAL ANALYSIS
Resistance: 6,800
Support: 6,400 / 6,600
The bears continued to dominate last week, with the PSEi closing below 6,600 anew. The MACD technical indicator confirms bearish momentum. The 100-day (~6,600) /200-day (~6,500) moving average prices have acted as an immediate support. However, if the index trades below the said levels, a retest of 6,400/6,200 is likely.
TRADING PLAN
Gradually accumulate once the PSEi trades back above 6,800.
KEY DATA RELEASES
Tuesday, March 14, 2023
– US CPI YoY for February 2023 (consensus estimate is 6.0%; January 2023: 6.4%);
– PH exports YoY for January 2023 (consensus estimate is 0.4%; December 2022: -9.7%);
– PH imports YoY for January 2023 (consensus estimate is -0.9%; December 2022: -9.9%);
– OF cash remittances YoY for January 2023 on Tue-Sat, 14-18 March 2023 (consensus estimate is 5.3%; December 2022: 5.8%)
Thursday, March 16, 2023
– Corporate Earnings: Converge (CNVRG)
– Corporate Earnings: San Miguel Corporation (SMC)
Friday, March 17, 2023
– Corporate Earnings: LT Group Inc. (LTG)
Read More Articles About: