Stock Market Weekly: Investors to monitor key data releases
Sideways trading with a downward bias is expected this week as investors await full-year 2022 earnings, January 2023 inflation rate, and other economic data.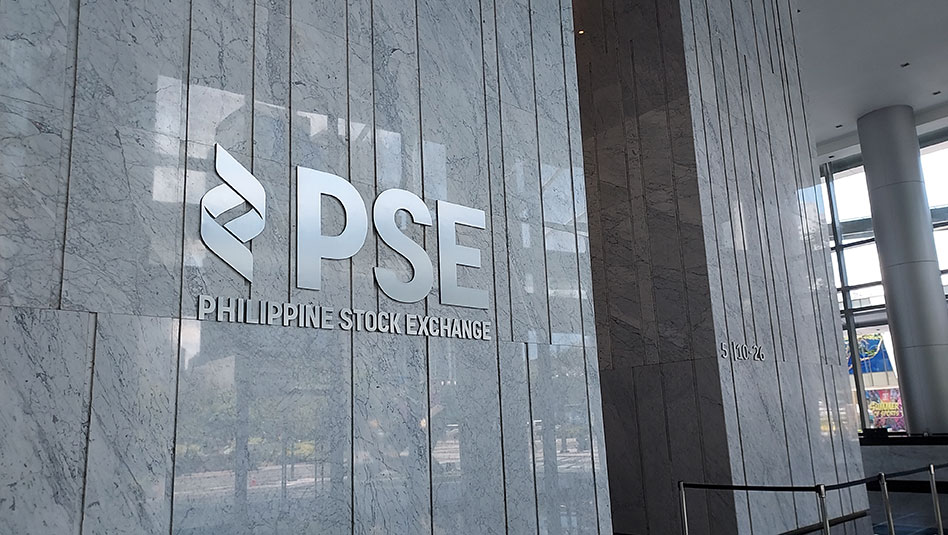 WHAT HAPPENED LAST WEEK
The Philippine Stock Exchange index (PSEi) ended 0.35% lower week-on-week at 7,027.38 (-24.78 points). The market started last week in the red as investors took profit and reduced risk ahead of interest rate decisions in the US and Europe.
Investors also digested the BSP's 7.5%-8.3% range inflation estimates for January 2023. After the 4% decline in the first two days of the trading week, the index rebounded amid the spillover of stronger sentiment from markets abroad and the huge market-on-close orders related to the PSE index rebalancing.
Top index performers were San Miguel Corporation (SMC) (+23.0%), Universal Robina Corp. (URC) (+5.1%), and Wilcon Depot Inc. (WLCON) (+3.7%), while index laggards were Semirara Mining and Power Corp. (SCC) (-11.0%), Ayala Land Inc. (ALI) (-10.6%), and Metro Pacific Investments Corp. (MPI) (-7.2%). The index breadth was negative with 13 gainers versus 17 losers. The average daily turnover value was PHP 10.6 billion. Foreigners were net buyers by PHP 534 million.
WHAT TO EXPECT THIS WEEK
We expect the market to trade sideways with a downward bias as investors await the following:
(i) 4Q/FY22 earnings results;
(ii) MSCI rebalancing;
(iii) local unemployment rate;
(iv) and the January 2023 inflation print (consensus estimate: 7.6%; BSP forecast: 7.5-8.3%).
According to the Bangko Sentral ng Pilipinas (BSP), the higher utility rates, oil prices, costs of food items, and uptick in excise taxes are expected to contribute to upward price pressures. Meanwhile, lower LPG prices and the peso's appreciation may ease price pressures. Fuel price rollbacks are also anticipated next week, as gasoline prices are expected to fall by PHP 1.90 to PHP 2.00 per liter, diesel prices by PHP 2.60 to PHP 2.80 per liter, and kerosene prices to decline by PHP 2.50 per liter.
STOCK CALLS FOR THE WEEK
Union Bank of the Philippines (UBP) — HOLD/SET TRAILING STOPS
The recent rally in anticipation of its inclusion to the PSEi resulted in the stock hitting its 11-month high. Those who have not sold yet can continue to hold and ride the uptrend. We recommend setting trailing stops around the 8-day (~PHP 94.00) /9-day EMA (~PHP 93.00) to protect gains. The next support levels are PHP 90.00/PHP 86.00.​
Vista Land & Lifescapes, Inc. (VLL) — BUY ON BREAKOUT     
The stock is now trading above its key 50-day and 100-day moving averages (MA) and is now looking to stay above the 200-day MA, its first time since December 2021. Technical indicator MACD confirms the bullish momentum. A break above PHP 2.00 could result in the stock retesting PHP 2.30/PHP 2.40. Accumulating once VLL breaks above PHP 2.00 is advisable. Set stop loss orders below PHP 1.85. Take profit at around PHP 2.30 / PHP 2.40.
Robinsons Land Corp. (RLC) — BUY
RLC will be excluded from the Philippine Stock Exchange Index (PSEi) effective today (February 6, 2023), in line with our expectations. Since 2019, on average, the one-month share price performance of those getting deleted in the PSEi rallies by 12% after the announcement date. Investors and bargain hunters are recommended to buy the expected dip today as the stock might face selling pressure on close. After which, set stop limit orders at 5-7% below average cost and set the take-profit level at least 12-15% above the average cost.
PSEI TECHNICAL ANALYSIS
Resistance: 7,500
Support: 6,800 / 7,000
The 6,800 level proved to be a support area last week as the market managed to bounce from the said level and closed the week at above 7,000. The shallow and quick pullbacks confirm that the bulls remain in control. Accumulating on pullbacks is the optimal strategy.
TRADING PLAN
Continue to hold and accumulate more once the market pulls back to 6,800-6,900. Set stop limit orders below 6,600.
KEY DATA RELEASES
Monday, February 6, 2023
– Corporate Earnings: Bank of the Philippine Islands (BPI)
Tuesday, February 7, 2023
– PH Consumer Price Index (CPI) Year-on-Year for January 2023 (consensus estimate: 7.6%; actual for December 2022: 8.1%)
Wednesday, February 8, 2023
– PH unemployment rate for December 2022 (November 2022: 4.2%)
Thursday, February 9, 2023
– Corporate Earnings: Globe Telecom (GLO)
Read More Articles About: