Stock Market Weekly: Investors await market catalysts, more earnings results
We expect the market to trade sideways with a slight downward bias this week.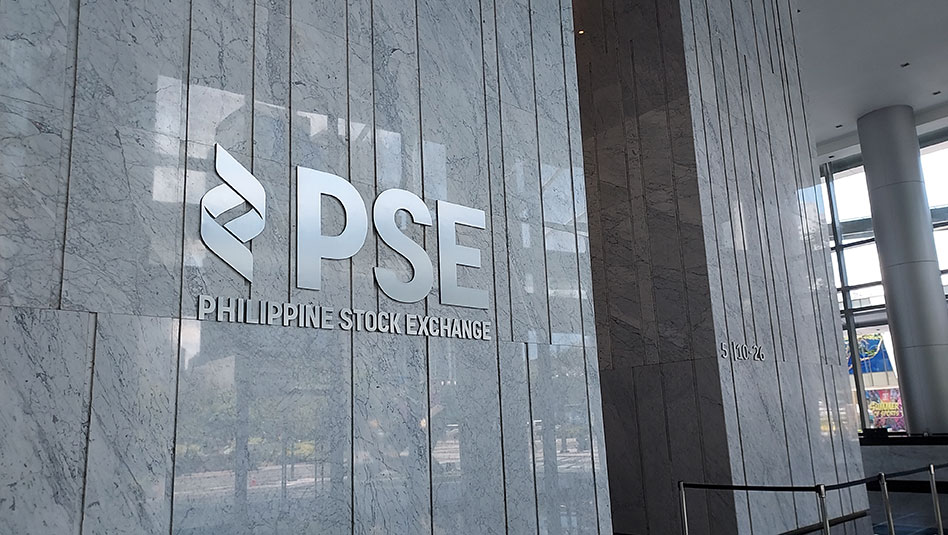 WHAT HAPPENED LAST WEEK
The Philippine Stock Exchange index (PSEi) declined by 1.42% week-on-week to end at 6,779.02 (-97.77 points), its lowest level in more than a month. Investors turned cautious amid the following situations: (i) escalating geopolitical risk as the Philippines filed a diplomatic protest against China on its use of a military grade laser toward a domestic vessel in the West Philippine Sea; (ii) the Bangko ng Sentral ng Pilipinas' (BSP) announcement of a 50-basis-point rate hike and the possibility of 25 or 50 bps for the next meeting on March 23, 2023; (iii) the BSP's adjusted inflation forecast this year to 6.1% from 4.5%, and the forecast for 2024 from to 3.1% from 2.8%; (iv) weaker US and peer region markets after the US Producer Price Index (PPI) exceeded estimates; and lastly, (v) the possibility of a 50-bp rate hike based on comments from US Fed officials Loretta Mester and James Bullard.
OFW remittances data for December 2022 supported the market last week. The actual increase was 5.8% year-on-year, exceeding estimates of 3.8%.
Top index performers were Aboitiz Power Corp. (AP) (+2.0%), Globe Telecom (GLO) (+1.2%), and LT Group Inc. (LTG) (+1.0%). Index laggards were Converge (CNVRG) (-4.7%), Ayala Corp. (AC) (-7.6%), and Aboitiz Equity Ventures Inc. (AEV) (-4.2%). The index breadth was negative with eight gainers versus 21 losers. The average daily turnover value was PHP 5.3 billion. Foreigners were net sellers by PHP 1.2 billion.
WHAT TO EXPECT THIS WEEK
We expect the market to trade sideways with a slight downward bias as investors wait for market catalysts and PSEi earnings results.
Local fuel prices are expected to increase by about PHP 0.70 to PHP 1.0 per liter of diesel, PHP 0.60 to PHP 0.90 per liter of gasoline, and PHP 2.20 to PHP 2.50 per liter of kerosene. On the international front, the US will have a shortened trading week as markets remain closed on the Monday session for the Presidents' day today.
We also expect the market to take its cue from the slew of major international data releases next week, including the US S&P global manufacturing Purchasing Mangers' Index (PMI), existing home sales, initial jobless claims, and Personal Consumption Expenditure quarter-on-quarter.
STOCK CALLS FOR THE WEEK
Century Pacific Food, Inc. (CNPF) — BUY
We like CNPF because of the following: (i) its diversified product portfolio that is well positioned to capture changing consumer preferences and weather macroeconomic headwinds; (ii) its pricing power that can partially cushion cost pressures; (iii) its Original Equipment Manufacturing export business that mitigates weak local currency impact; and (iv) robust operating cash flows and strong balance sheet.
Accumulating after CNPF breaks above PHP 25.00 is advisable. Set stop limit orders below PHP 23.75 and take profit at PHP 27.50/PHP 28.00, or PHP 29.00 for long-term investors.
Raslag Corp. (ASLAG) — BUY ON BREAKOUT
We believe that a break above PHP 1.82 will result in the stock retesting PHP 2.00. Looking at fundamentals, to date, ASLAG has three operating solar power plants with a total installed capacity of 41 megawatts (MW), namely, 10 MW RASLAG-1, 13 MW RASLAG-2, and 18 MW RASLAG-3, giving RASLAG cash flow visibility in the next 13 years.
The electricity generated by RASLAG-1 and RASLAG-2 are supplied to the National Transmission Corp. (TransCo), contributing an average of PHP 100 million annually. Moreover, RASLAG-3 was commissioned in July 2022 and is selling electricity to the wholesale electricity spot market (WESM), thus, taking advantage of the elevated spot market prices.
RASLAG-3 is expected to contribute PHP 71.6 million /PHP 142. 9 million in FY22/ FY23 at an average WESM Settlement Price of PHP 5.30/kWh. Other solar power plants of ASLAG are in various stages of development, including the 35 MW RASLAG-4, 60 MW RASLAG-5, and RASLAG-6.
As a pure-play solar power company, ASLAG's location in Central Luzon receives high irradiation level, hence, a strategic and ideal site for solar power plant developments. Accumulating once ASLAG breaks above PHP 1.82 is advisable. Set stop limit orders below PHP 1.74.
East West Banking Corp. (EW) — BUY ON BREAKOUT
Currently, EW is consolidating between PHP 7.20 and its recent high of PHP 7.70. We believe that a break above PHP 7.70 would propel EW back to PHP 8.50 and PHP 9.00. As for company guidance ahead of the 2022 earnings results, EW expects its net income for 2022 to reach PHP 4.5 billion. EW added that while income levels are expected to be flattish, the bottomline is on the uptrend as the bank started to recover lost loan volumes and rebuilt its fixed income portfolios. Accumulating once EW breaks above PHP 7.70 is advisable. Set stop limit orders below PHP 7.30 and take profits at around PHP 8.50/PHP 9.00.
PSEi TECHNICAL ANALYSIS
Resistance: 6,800 / 7,150
Support: 6,600
The PSEi has ended in the red week-on-week for the third straight week and closed below its support level of 6,800. The technical indicator MACD confirms the bearish momentum. We think that PSEi must stay above 6,740 to avoid a lower low. Thereafter, the PSEi has to break above 7,150 to create a higher high to sustain the ongoing short-term uptrend.
TRADING PLAN
Gradually accumulate once the PSEi trades back above 6,800 this week. Set stop limit orders below 6,600.
KEY DATA RELEASES
Monday, February 20, 2023
– Overall Balance of Payments Position for January 2023
Tuesday, February 21, 2023
– US S&P Global preliminary manufacturing PMI for February 2023 (consensus estimate: 47.0; actual for January 2023: 46.9)
– US Existing Home Sales for January 2023 (consensus estimate: 4.11 million; actual for November 2022: 4.02 million)
– Corporate Earnings: Ayala Land Inc. (ALI)
Thursday, February 24, 2023
– US GDP annualized quarter-on-quarter for 4Q 2022 (consensus estimate: 2.9%; actual for 3Q 2022: 2.9%)
– US Initial Jobless Claims as of February 18, 2023 (prior: 194k)
– US Core Personal Consumption Expenditures (PCE) quarter-on-quarter for 4Q 2022 (3Q 2022: 3.9%)
Friday, February 25, 2023
– Corporate Earnings: WLCON
Read More Articles About: