Stock Market Weekly: Higher expected inflation, sideways trading with downward bias
The market foresees elevated inflation for September at 5.3%, which is at the lower end of the central bank's forecast.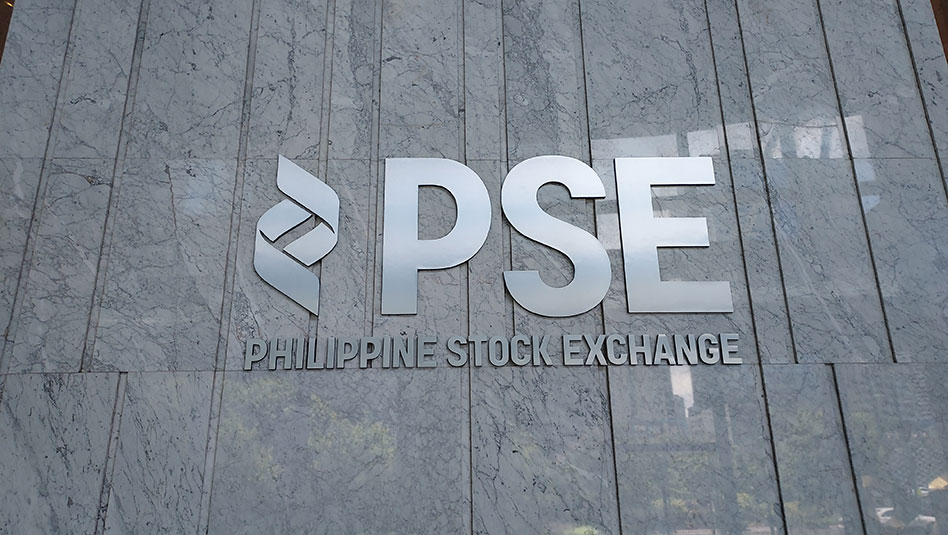 WHAT HAPPENED LAST WEEK
Last week, the Philippine Stock Exchange index (PSEi) surged by 2.91% week-on-week (w-o-w) to close at 6,321.24 (+178.45 points) amid off-cycle rebalancing-related trades. Aboitiz Power Corporation (AP) was removed from the PSEi and replaced by Bloomberry Resorts Corporation (BLOOM) effective on the start of day last Tuesday, September 26, 2023.
Metro Pacific Investments Corporation (MPI) was also replaced by Century Pacific Food, Inc. (CNPF) effective on the start of day last Wednesday September 27, 2023. In addition to these changes, PSE announced on September 28, 2023, the removal of Union Bank of the Philippines (UBP) from the PSEi, PSE Dividend Yield (PSE DivY), and Financials indices effective on the start of day of October 4, 2023.
UBP will be replaced by Nickel Asia Corporation (NIKL) in the local bourse on the same date. The PSEi rose despite hawkish comments by the Bangko Sentral ng Pilipinas (BSP) Governor Eli M. Remolona wherein he earlier mentioned that he is open to an off cycle increase before the Monetary Board's meeting on November 16.
In other news, minimum wage hikes were approved in Cagayan Valley (+PHP 30), Central Luzon (+PHP 40), and the SOCCSKSARGEN (+PHP 35) regions. Congress has also approved the 2024 National Budget of PHP 5.786 trillion, and the Securities and Exchange Commission (SEC) expressed its support in lowering the taxes on stock transactions from the current rate of 0.6% to 0.1% of the stock value.
WHAT TO EXPECT THIS WEEK
This week, we expect the market to trade sideways with a slight downward bias as investors closely watch the local inflation print for September and its implications on policy rates moving forward. The market is still projecting an elevated inflation rate at 5.3% (Aug 2023: 5.3%), which is already the lower end of BSP's 5.3-6.1% forecast for the period.
Nickel Asia Corporation (NIKL) will also replace UBP in the PSEi effective on the start of day on Wednesday, October 4, 2023. On the international front, investors will be monitoring US jobs data for September.
Resistance: 6,400/6,600
Support: 6,200/6,000
ANALYSIS
The PSEi surged by +2.91% w-o-w to close at 6,321.24 points after rallying for six consecutive days. The benchmark index broke above the 6,200 key resistance zone and briefly traded above the 6,400 key resistance level.
However, the rally was not sustained as the bounce was limited by role reversal around the 6,400 level. Moreover, the market is still trading below its key moving averages (50-day, 100-day, and 200-day), indicating that the bears remain in control.
Should the PSEi extend its gains, it can retest next resistance levels at 6,400 to 6,600. Otherwise, if it pulls back further, it can retrace towards the next support levels around 6,200 and 6,000.
TRADING PLAN: Continue to buy in tranches around identified support areas (6,000, 5,700, 5,400, 4,500) should the market revisit lower levels. Allocate some buying power to take advantage of offshoots in the market's bearish stance.
STOCK CALLS FOR THE WEEK
Synergy Grid and Development Phils., Inc. / BUY ON PULLBACKS | CONSENSUS TARGET PRICE: PHP 12.50
The Energy Regulatory Commission (ERC) is set to release the transmission rate reset decision by October 2023 for the National Grid Corp. of the Philippines (NGCP), the sole operating asset of Synergy Grid and Development Phils., Inc. (SGP).
The decision will cover the rate reset for the fourth and fifth regulatory periods from 2016 to 2020, and 2021 to 2025, respectively. In terms of price action, SGP is down by 29.75% from its year-to-date high of PHP 12.10 in January 2023.
SGP recently broke above its 50-day MA and PHP 8.36 resistance level but the stock is still trading below 100-day and 200-day MAs. SGP is currently trading between its previous consolidation range of PHP 8.36 to PHP 9.16. Accumulating only once SGP pulls back to PHP 8.36 is advisable. Set stop limit below PHP 7.69. Take profits around PHP 9.61.
Vista Land and Lifescapes Inc. / BUY ON BREAKOUT | CONSENSUS TARGET PRICE: PHP 1.85
Chairman Manny Villar Jr. recently unveiled the 10-lane 6.2-kilometer Villar Avenue which will serve as the main road to what is considered to be Metro Manila's "new center of gravity," the 3,500-hectare (ha) Villar City. As the property arm of the Villar Group, the developments in Villar City provides a runway for growth for VLL. Among the planned projects inside Villar City is Forresta, a 19-ha ultra-luxury residential community which is near Alabang Business District. As for valuations, VLL is trading at 2.89x F12 P/E and 0.16 F12 P/BV – undemanding compared to the local peer average of 5.6x and 0.42x, respectively.
Accumulating once VLL breaks above PHP 1.64 on strong volume is advisable. Set stop limit orders below PHP 1.50 and take profit at around PHP 1.89.
Fruitas Holdings, Inc. / BUY | CONSENSUS TARGET PRICE: PHP 1.07
Fruitas Holdings, Inc. (FRUIT) ended the 1st half of 2023 with revenues of PHP 1.1 billion (+45% y-o-y) and net income of PHP 43.5 million (+48% y-o-y), mainly driven by same store sales growth, business expansion, and the addition of the Ling Nam store operations.
FRUIT recorded a gross margin of 59% while EBITDA margin was at 14% in the 1st half of 2023, driven by the tactical price increases amid the inflationary pressure. As of June 30, 2023, FRUIT has a network of 822 stores and anticipates to expand in 50 new locations in the 2nd half of 2023.
As for price action, FRUIT has been trading on a downward channel since May. Recently, the counter broke out of its resistance at PHP 1.10 with the technical indicator MACD both above the zero and signal line, indicating a bullish reversal.
Accumulating FRUIT at current levels is advisable. Set stop limit orders below PHP 1.00 and take profits at around PHP 1.27/PHP 1.32.
KEY DATA RELEASES
1) US S&P Global Manufacturing Purchasing Managers' Index (PMI) for September on Monday, October 2, 2023 (preliminary: 48.9)
2) PH Consumer Price Index (CPI) YoY for September on Thursday, October 5, 2023 (Aug 2023: 5.3%, consensus estimate: 5.3%)
3) US Initial Jobless Claims as of September 30, 2023, on Thursday, October 5, 2023
4) PH unemployment rate for August on Friday, October 6, 2023 (July 2023: 4.8%)
5) Change in US Nonfarm Payrolls for September on Friday, October 6, 2023 (August 2023: 187k, consensus estimate: 165k)
6) US Unemployment Rate for September on Friday, October 6, 2023 (August 2023: 3.8%, consensus estimate: 3.7%).
Read More Articles About: