Stock Market Weekly: Fuel price rollbacks set the tone for trading
More corporate earnings releases and oil price rollbacks may lead to sideways trading with an upward bias. Gains may be capped by hawkish US Fed statements.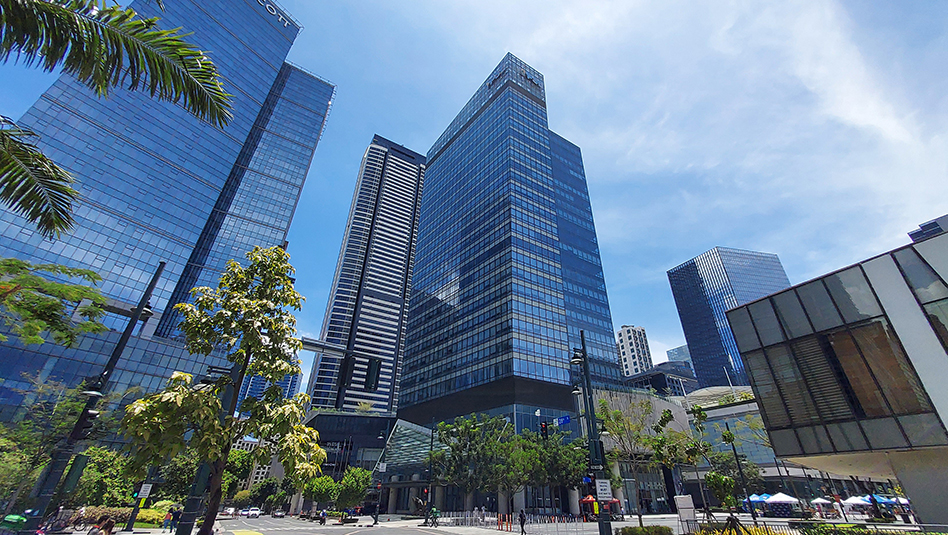 WHAT HAPPENED LAST WEEK
The Philippine Stock Exchange index (PSEi) marginally inched by +0.59% (+38.53 points) week-on-week to 6,520.44. The benchmark index started the shortened trading week in the green, tracking stronger Asian peers.
The market fell on Tuesday and extended its decline midweek as investors digested lower-than-expected February OFW remittances (actual: 2.4% year-on-year; consensus estimate: 3.9% y-o-y) and as the peso continued to weaken against the greenback, breaching the PHP 56 level during the week.
The local bourse rebounded on Thursday following a wider balance of payments (BOP) surplus for March 2023 and as earnings season kicked in with BDO Unibank Inc. (BDO) and Bank of the Philippine Islands (BPI) reporting strong 1st quarter 2023 earnings results.
Top index performers were Wilcon Depot Inc. (WLCON) (+5.9%), Bank of the Philippine Islands (BPI) (+3.5%), and JG Summit (JGS) (+2.6%), while index laggards were GT Capital (GTCAP) (-4.0%), San Miguel Corporation (SMC) (-2.5%), and Semirara Mining and Power Corporation (SCC) (-2.1%).
The index breadth was positive with 18 gainers versus 12 losers. The average daily turnover value was PHP 3.4 billion. Foreigners were net buyers by PHP 275.3 million.
WHAT TO EXPECT THIS WEEK
We expect the market to trade sideways with a slight upward bias as investors await more corporate earnings releases and the oil price rollback by as much as PHP 0.60-PHP 0.70/liter on diesel and PHP 1.40-PHP 1.50/liter on gasoline.
However, gains may be capped by recent hawkish remarks by US Federal Reserve officials, bolstering bets for another rate hike in May. Investors will also be on the lookout for major data releases, including US initial jobless claims, Q1 advance estimates of US GDP, and Personal Consumption Expenditures (PCE).
STOCK CALLS FOR THE WEEK
The Keepers Holdings, Inc. (KEEPR) — BUY ON BREAKOUT
Year-to-date, KEEPR's share price has risen by 21.2%, outperforming the Industrials index (-0.7% YTD) and the PSEi (-1.5% YTD). Despite the market trending downwards since mid-January 2023, KEEPR has managed to rally. Currently, the stock is mostly consolidating within PHP 1.45 to PHP 1.60, managing to stay above its key moving average prices (50-day, 100-day, and 200-day MA). We think that KEEPR can sustain its positive price trend if the stock breaks above PHP 1.60. Accumulating once KEEPR breaks above PHP 1.60 is advisable. Set cut loss below PHP 1.47. Take profit at around PHP 1.84/PHP 1.90.
Cebu Landmasters, Inc. (CLI) — BUY
CLI is now trading at near oversold levels, after dropping 5% following the recent dividend ex-date. It is worth noting that CLI usually bounces once trading at or near oversold levels. That said, aggressive short-term traders/bargain hunters can take advantage of the stock trading at oversold levels to ride the probable bounce.
CLI declared a regular and special cash dividend of PHP 0.15 and PHP 0.03 per share on March 20, 2023, with ex-date (ex-dividend date) last April 13, 2023, record date of April 18, 2023, and payment date set on April 28, 2023.
CLI reported core net income of PHP 3.17 billion (+32% y-o-y), driven by double-digit growth across its business segments. Consolidated revenues increased by 40% y-o-y to PHP 15.7 billion from PHP 11.2 billion in 2021. As for management guidance, CLI is set to expand further in 2023, banking on the positive economic growth and high demand for properties in the VisMin region.
The company has a pipeline of projects worth PHP 29.75 billion that are expected to boost reservation sales this year. Accumulating CLI at current levels is advisable. Set stop limit orders below PHP 2.26. Take profit at around PHP 2.80/PHP 2.85.
GMA Network, Inc. (GMA7) — BUY
GMA7 is now trading at oversold levels and due for a probable bounce. GMA7's share price dropped 6% on the recent PHP 1.10 cash dividends per share announcement date (April 18, 2023) since it was lower than the PHP 1.45 dividends per share declared last year.
Aggressive short-term traders/bargain hunters may take advantage of the stock trading at oversold levels to ride the probable bounce. As for fundamentals, the company is well positioned to post stable earnings as it captures more ad placements for television and radio with GMA7 leading in the free-to-air space. Accumulating GMA7 at current levels is advisable. Set stop limit orders 8% below average cost. Take profit at least 16% above average cost.
PSEi TECHNICAL ANALYSIS
Resistance: 6,600 / 6,800
Support: 6,400
The PSEi rebounded last week despite value turnover averaging only at PHP 3.8 billion. On a positive note, the PSEi managed to break back above the 200-day MA. Nevertheless, we believe that only once the PSEi breaks above 6,740/6,800 will there be a reversal of the market's short-term downtrend.
TRADING PLAN
Gradually accumulate once the PSEi trades back above 6,800.
KEY DATA RELEASES
Monday, April 24, 2023
– Corporate Earnings: Manila Electric Co. (MER)
Thursday, April 27, 2023
– US Initial Jobless Claims as of April 22, 2023
– US GDP annualized quarter-on-quarter for the 1st quarter of 2023 (consensus estimate: 2.0%; actual for 4th quarter of 2022: 2.6%)
– US Core Personal Consumption Expenditures (PCE) q-o-q for 1st quarter of 2023 (actual for 4th quarter of 2022: 4.4%).
Read More Articles About: